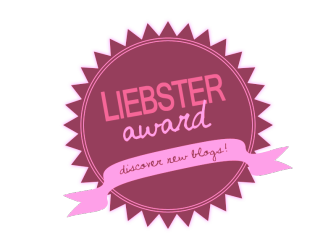 Liebster Awards: 11, the lucky number
Has anyone heard of Liebster Awards? Essentially, they're a chain system for bloggers to help them get noticed by readers and by other bloggers.  You're nominated by someone that admires your blog, you answer the eleven questions given and then create your own eleven questions, then, pay it forward! But you must hyperlink to all the blogs you mention and the blogger who nominated you.
I wasn't so familiar with the process, I had heard of it but didn't know what it involved. Then one day I was nominated by Margaret from  MagsStyle blog and then two others nominated me, within a week! THREE NOMINATIONS!! 🙂 I think it's a great idea and you get to know other people through their answers.
I'll answer the 33 questions given to me and then I'll move on to my given questions, followed by '11 Random facts about me'.
I used to post photo's of everything I baked and cooked on facebook, never even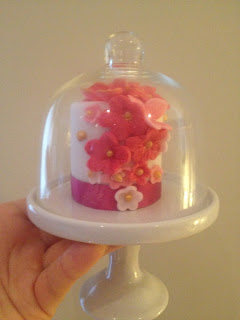 An example of a Facebook post which prompted a friend to order me to start a blog 😉 You know who you are! Anyway, this is my 'Kyoto' personal sized cake 🙂
2.   What are the 3 must haves in your make-up bag? 
Soleil Tan de Chanel (bronzing cream) it's gorgeous and so,  Max Factor False Lash Effect Mascara and La Roche Posay or Vichy Skincare.
3.   What are the 3 must haves in your wardrobe?
 Spanx, black dresses & amazing shoes, people will always notice your shoes and you can tell a lot about someone by their shoes so always wear the ones that make you feel confident!
4.   And…taking it to a whole new level, if you were stranded on a desert island what would be your must have 3 items be?!
Well, I don't understand the whole "I'd take a razor" 'cause  it'll go blunt after a while and face it, there won't be anyone to notice my cactus legs!  SO! I would take a water purifier, an over-sized warm oversized jumper/Sweater and freeze dried food..I can't eat seafood and you wouldn't catch me
eating bugs…. coconuts are laxative! Get me…. Bear grills, eat your heart out!
5.   What were younger – what did you want to be when you grew up?
I wanted to be a rock star & marry Michael Jackson
6.   What is your all time favourite movie
Amelie- of course it is! 🙂
7.   Where is your dream holiday destination.
Cairo, I need to see the Pyramids, Mum was engaged to
an Egyptian and lived there for a bit in the 70's and I grew up hearing about
how amazing it was…I'm a bit of an Egyptology buff now and I'd like to sit in
on an archeology lecture by Zahi Hawass as the Cairo Uni
8.   Wine or cocktail?
Champagne, all the way!

9.   Cake or cupcake?
Cake:Chocolate fudge or coffee cake!!
10. Where would you like your blogging journey to take you?
I'd love to write a book! If there was anyone who would actually read my rantings! lol
11. What famous person would you most like to meet and why?
DAVID DUCHOVNY! He's an amazing air about him and he's hot!

1.Phone or Laptop? 
LAPTOP, there's only so much patience I have with a small screen..  and I use a lot of programmes that work don't work on smartphones or tablets..
2.Book or Kindle?
Book, absolutely, like Carrie Bradshaw said in the Sex & The City movie, you can't beat the smell of old books, it's a personal thing.
3. What motivates you to improve yourself? 
The fact that we're here for a good time, not a long time, there's no time to be lazy! I dread looking back, thinking "WHAT HAVE I DONE?!"
4.What is your favourite colour?
Rose Pink
 Invest it in property. You won't catch me in Vegas, rolling on a bed full of cash 😉 I think my husband has me that way!
Morgan Freeman, he's just wonderful!!! I love Nicole Kidman too, however, I didn't like her in Grace of Monaco.
7. Use one word to describe yourself. 
Random
8. Dogs or Cats? 
DOGS! They're painfully cute, every single breed!
9. Favourite book and why? 
Girl With a Pearl Earring, it's one of the most beautiful books I have ever read, TracyChevalier is one of my favourite authors!­
10. If you could go to dinner with 5 people (dead or alive) who would it be and why? 
Michael Jackson he was so misunderstood, I would have loved to have had a conversation with him, David Duchovny he's incredible and supposed to be really funny in person as well as intelligent, Sarah Jessica Parker-well…because she's just awesome, Morgan Freeman, he could entertain Ryan with Science talk and I could just be in his presence (wow!),  and Veronica Guerin, to discuss Dublin's current state with the amount of junkies wandering the North inner city!
11. Where do you hope to be in 5 years time?
A Mum (mayyybe), in my own house, a 'creation' studio and possibly a book in the works!
Prettypurplepolkadots's questions:
1. Would you like to be taller or shorter? 
Taller, I'm 5'7, but just a little, don't want to look like a giraffe.
2. Have you, or has anyone in your family, been on TV?
Yes, growing up in RTE, mum frequently had me on kids programmes like Bosco or Anything Goes… Forty Coats etc. When I was a teenager, I did a LOT of extra work on Ros na Run, an Irish language soap set in Spiddal, Co.Galway (CRINGE!!) I got to be a nurse once and said a couple of words 😉
–where's my Emmy??? I've also done a couple of Xpose things for work.
3. What was your favourite subject in school?  
Art & History
4. Where do you fall in your family?  
Only Child
5.What is one thing you'd love to do before you die?  
Oh gosh his is morbid.. Go to Cairo and see the Pyramids of Giza I suppose..
6. Have you got any holiday plans for the summer?  
If saving qualifies as a plan, then that's what I'm doing, need to buy a house soon!
7. What's your favourite time of the year? 
Autumn, it's romantic as hell! Cozy knitwear comes out, falling leaves, it's still a little warm, the gorgeous colours..
8. Sweet or savoury?  
Savoury
9. What's your TV guilty pleasure?  
The X-Files
10. What do your family think of your blog? Have they read it?  
My mum isn't great with the internet, Ryan, my Hubby, loves my writing… not being conceited but I do thing he's being biased! lol!
11. What's your go-to comfort meal?
Beef Goulash with creme fraiche, yummy!!
–
 I have an unhealthy obsession with vintage tea sets and silver teapots.
–
–
 I went to Michael Jackson's 45th Birthday party in LA. 🙂 I didn't get to meet him, but her waved at me and a few of us were given red jackets by his production company, I still have mine, in my wardrobe and I smile every time I look at it.
–
–
I'm a complete and utter Frencophile- you might have noticed, from my blog entries. I am so obsessed with everything French, the food (of course) the culture, the fashion, the architecture, the music.. (French Electropop).
–
–
It's my dream to be a full time event planner. IT WILL HAPPEN, just waiting to buy my house and then go back to college to study business, PR and marketing… I've already organised events with over 100 people, completely on my own. from scratch!
–
 I've a birthmark on the side of my right knee the exact same shape as the island of Manhattan… scary! Every bump and curve matches the maps! Wooo! It's a sign!!!!!
 –
 –
My 11 questions for my nominee's…
1. What's your idea of fun?
2. How do you kill time?
3. What inspires your blog topics?
4. Favourite place in the world?
5. Open your iTunes account and name the first song on the top of your songs list.
6. Favourite smell (can be anything, food, atmosphere, flower, cosmetic)?
7. Childhood hero?
8. If you had to pick one thing to eat for the rest of your life….name it?
9. Best movie adaptation of a book?
10. Your middle name?
11. Have you ever binged on a Netflix series? which one?
 And I nominate…