I want to share my must have books, for anyone with an interest in cooking, baking or sugarcraft.  I have always loved beautiful coffee table books and I always buy myself one, when I feel I have earned it, there's nothing like a new book! I've chosen my favourite 4 to share, that I feel you guys would benefit from buying.. have you read any of them? What did you think?
---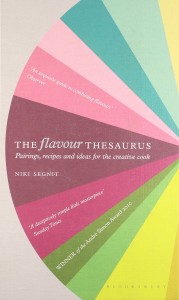 The Flavour Thesaurus | Niri Segnit
If you have any kind of passion for cooking, you positively have to get this! It's a flavour pairing thesaurus with literally everything you know about complex flavours, how to cook certain foods and what to put them with! It's beautifully bound too, gorgeous colour hardback with the page edges stained raspberry pink, definitely the most beautiful book on my bookshelf.
---
Cakes In Bloom |  Peggy Porschen
This is one of my favourite books ever! The day this arrived in the mail, I treated it like a baby! If I had to take it to work for a project, I'd wrap it in a scarf! I kid you not! You don't  necessarily  need to have any previous experience with sugar flower making but it would be beneficial. There are lots of step by step photo's of how to make everything from a daisy to an orchid with show stopping precision!
---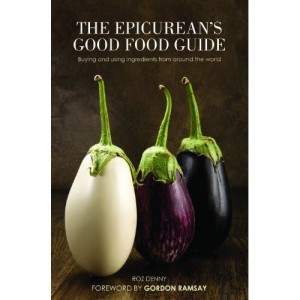 The Epicurean's Food Guide | Roz Denny
Not so different from the Food Thesaurus, this little beauty has everything you need to know about vegetables, pulses, herbs and spices, seafood, when they're in season and how best to use them. Purchased at the Village bookstpre in Greystones for a steal at €7.99. I have a feeling it's a book I'll use forever!
---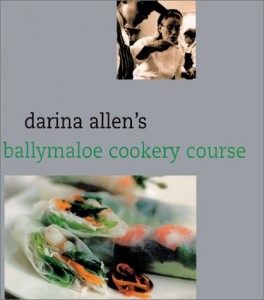 The Ballymaloe Cookery Course | Darina Allen
I got this as a birthday present from my Godfather for my 21st, but those who know me will know that I showed a keen interest in baking when I was VERY young. If you're a useless cook, okay, I'll rephrase that in a better way… If cooking isn't exactly your strong point and Spaghetti Bologneise is your foolproof dish and you would like to learn a few basics like how to make a Hollandaise or a roux sauce…or how to bone a fish, let this be your bible! Everything you need to know, including recipes…it's definitely a great investment! It's my dream to visit Ballymaloe and hopefully I'll make it down there some day.
---
Save