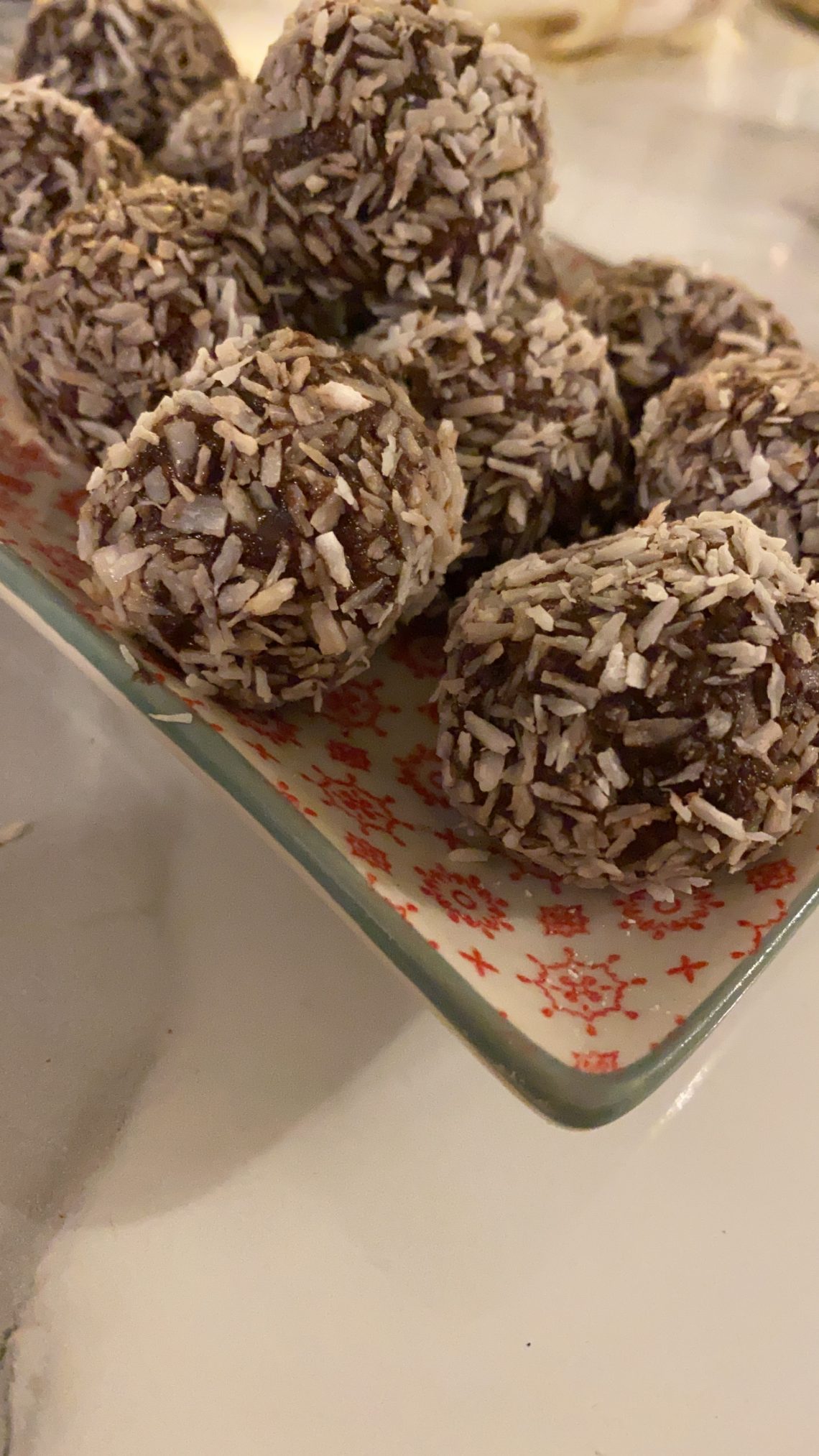 So as I mentioned, I've been giving my body a little love, lately. Making lots of delicious home made treats with nourishing ingredients. A wonderful neighbour of mine, brought over some chocolate and delicious Medjool Dates for after we had lunch together in my kitchen. We were too full to eat the dates after gorging on black bean chilli. We'd arranged to go for a morning beach swim in Meaghermore in 4ºC weather the following week so what better opportunity to turn them into a delicious treat for when we (they, I paddled ?) got out of the water. It was too early to bring soup so I brought these and the dark chocolate and she brought the tea.
These are the easiest things to make and you can use any nut you want, just don't forget to take the stones from the dates or you might break a tooth. Cacao nibs are low in sugar, full of fiber, protein and healthy fats, they also help make you feel full. Use a food processor or a blender if none, if you use a blender, you'll need a dash of boiling water to loosen the mix up so it doesn't all turn to a thick paste at the bottom by the blades.
Ingredients:
200g Medjool dates
2.5 oz toasted pecans (you can use cashews, almonds or hazelnuts)
2 tbsp unsweetened cocoa
2oz desiccated coconut
1 tsp (heaped) cacao nibs
2 tsp coconut oil
Remove the stones from dates and set aside.
Place nuts in the food processor and blitz until fine.
Add everything else but the coconut and pulse until mix resembles a paste, if it's a little too thick, add a tiny dash of boiling water.
Roll into little Walnut shaped balls
Lay desiccated coconut on a saucer and roll the balls in it to coat.
Refrigerate until firm and store in a jar until you're peckish.
I hope you like them! They're quite moreish but you'll feel satisfied after two when you have a sugar craving.