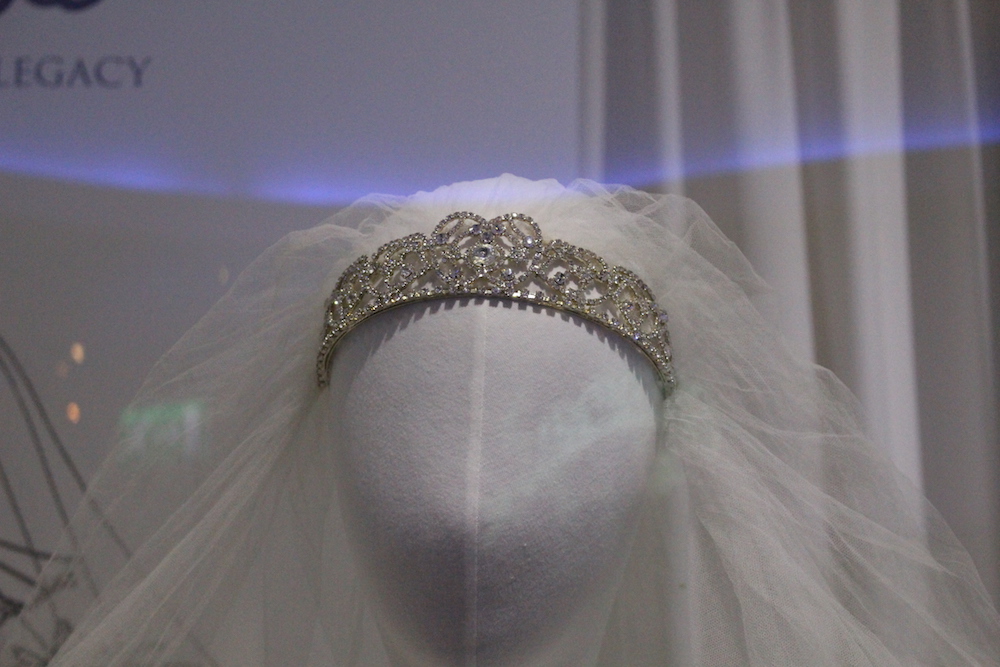 Newbridge Silverware MOSI: Princess Diana Wedding Gown & Afternoon Tea Review
It's been twenty years since Princess Diana passed away in Paris, most of us can remember where we were the day the news broke, a wet miserable day worsened by the sad news that such a living angel had been killed.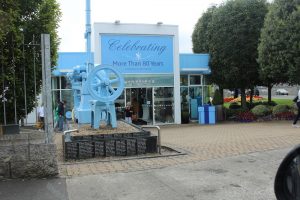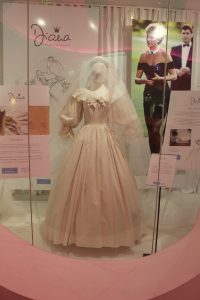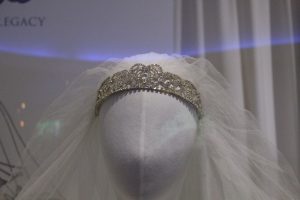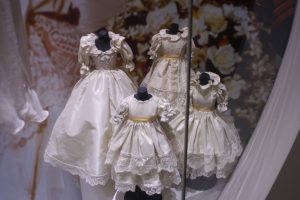 To mark the anniversary, Newbridge Silverware have brought in one of the final cotton mockup's of Diana's wedding dress, designed by David and Elizabeth Emanuel in 1981. The iconic dress original was made from ivory silk taffeta and antique lace and is currently in the possession of Princes William & Harry. Included in the collection is the famous 'Revenge Dress' worn by Diana the day that Charles admitted his affair with Camilla Parker Bowles in June 1994. The event was the Vanity Fair party at the Serpentine Gallery and Diana wanted to look "a million dollars" -and there is certainly no doubt she did. It's said that the Royals are forbidden from wearing black unless in mourning and the cut, well… was a little too revealing to be considered acceptable by regal standards. I say "FAIR PLAY TO YOU GIRL! I would have done the same!"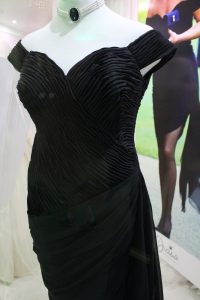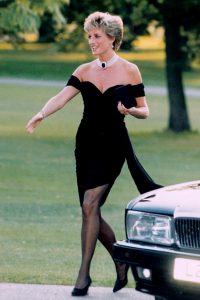 I loved the miniature versions of the bridal dress and bridal party's gowns, a beautiful souvenir of the day. Every time I go to the Museum of Style icons, it may as well be my first time.
If you're a born hostess like me, the showroom is an absolute heaven, EPNS tea sets and ice buckets, fine cutlery and serveware. I literally spent 90 minutes in the showroom examining each piece, lustfully imagining them in my own home. There is nothing I love more than a well set table, putting in the effort for family and good friends, there's just nothing like it. My family have always used Newbridge and My Mum still has Kings Pattern EPNS, teapots, salt and pepper pots, the whole lot… my Nana used to collect more every time she felt flush back in the 50's. It's just an iconic brand!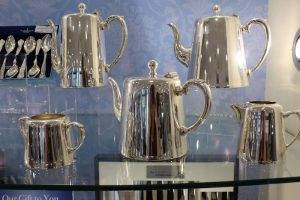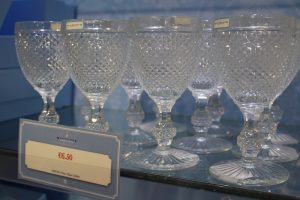 Which brings me to Afternoon Tea. The Café Carleton, a stunning creation by American Decorator Carleton Varney, lush coral pinks, silver, teal and monochrome as well as the important Newbridge Blue on the tables, it's a ladies paradise!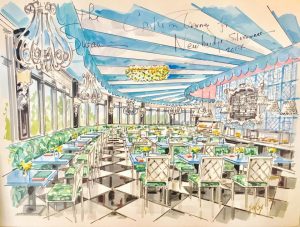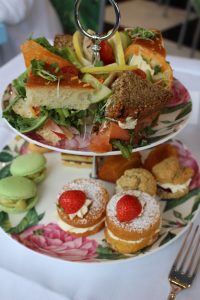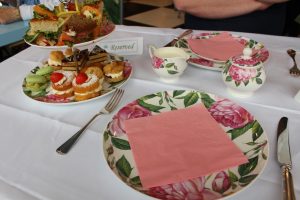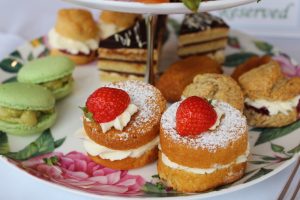 We popped in for afternoon tea without a reservation and restaurant Manager Noreen went out of her way to fit us in, VIP treatment seems too subtle a word, she went above and beyond for us, placing us in the window for a "better view". After killing some time in the showroom and *ahem* a purchase or two later, we were beckoned in, our table was ready. I couldn't help but gasp at the display, beautiful cakes, teeny tiny scones and sandwiches, all presented on The Rose Collection dishes and of course, their famous silverware. I couldn't understand.. the high quality of everything & for just €12.50pp (€20 to add sparkling wine) You certainly wouldn't get better pastries in Paris!! Macarons, Madeleines, the lightest Victoria Sponge (video) I've ever had and some delicious layered cake with praline or some sort of devillishly good toffee in it… oh dear god, I am salivating at the thought of it. (video)
You know what I hate? When you order a pot of tea and the pot doesn't hold enough tea to fill a domestic mug more than once…well, in Newbridge, the teapot is the size of a basketball and you can drink to your hearts content….even offered more! They give you a good feeding and that's for sure! Looking around, the portions were huge, delicious enormous lemon meringue slices and carrot cake, even the French fries were like railway sleepers, living up to the true Irish welcome, we're a nation of feeders don't you know? There's definitely nothing stingey or mean about Newbridge Silverware. I absolutely love it, I love it so much that their afternoon tea has climbed to the top of my list for value for money, presentation, lack of pretense and deliciously real honest Irish hospitality. No wonder they're listed in the top 5 free tourist attractions in Ireland.
Go & See Them! Entry to the MOSI is free and so is the parking!
Did I mention the Christmas Emporium is open now too?