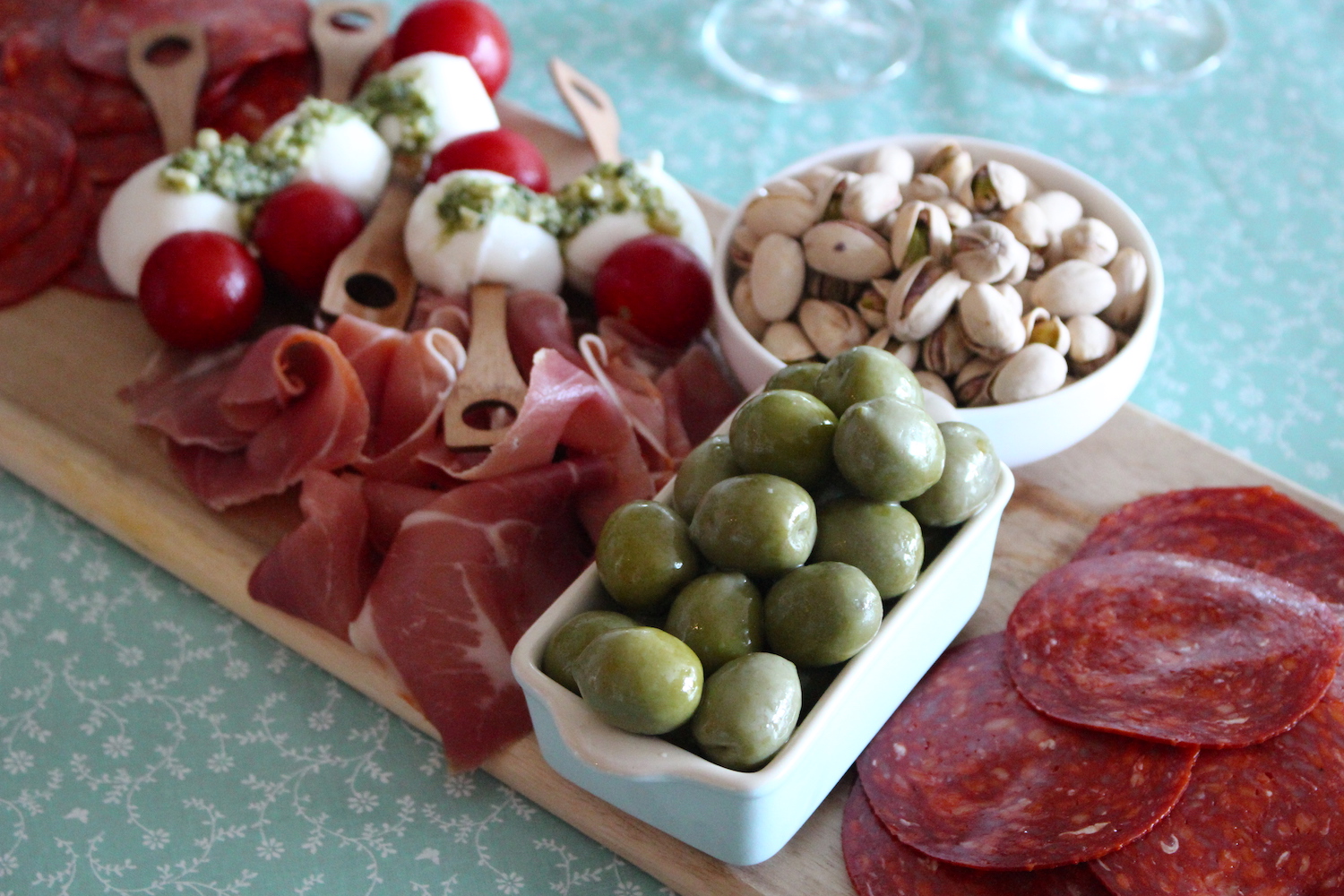 40th Birthday Party: Tapas and Heatwaves
I am so sorry it's been a couple of weeks since my last post, ever feel like everything is happening so fast around you that you can't catch a second to catch your breath? If you're a regular reader, you'll know I also work full time as we edge ever so closer to completing our house deposit save.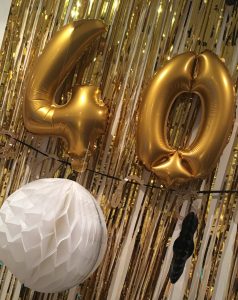 I took a week off work to celebrate my husbands 40th birthday, we had a bit of a joint party because our birthdays are two days apart- we're basically the same person, both Gemini and being married almost 7 years, we've never had one argument, not one! Anyway, as his wifey, I performed the birthday party planning duty and after previously trying to organise it at two local venues and being let down through poor management skills (rather annoying and long story), I kept it local with a BBQ at the apartment followed by drinks at Mrs Robinson's bar in Greysones, an eclectic little hotspot, much loved by the locals.
I surprised myself at how cheaply it could all have been done, we did Tapas, I made most things from scratch, bruschetta's, meatballs, patatas bravas, lovely cheese board, antipasti and mezze platter, lots of lovely olives and hummus, and a delicious devil food cake served as the birthday cake. We did 90% of the shopping at ALDI which really helped and the meatballs were IKEA's famous meatballs, with a home made tomato sauce, topped with grated Manchego. I scanned Pinterest for ideas for a 40th birthday cake and of course, left it until the last minute. Try making a chocolate cake during a heatwave- it could only happen to me..The temperature reached 32℃The last thing you should do to a cake it put it in the fridge because it'll dry out and lose flavour not to mention the chocolate developing a bloom, the chocolate bars were all melting my frosting wouldn't harden…. I had to put dowels in a single tiered cake to keep it from sliding apart….. I have no idea how it kept together but the powers that be enabled me to present a decent looking cake on the day and everyone literally lined up for a slice until it was gone. For the top I used Kinder Bueno, Twix, Ferrero Rocher, Rolo, Aero balls, mini Toffee Crisp and Dr Oetker Chocolate stars. When I had everything assembled I painted some of the Rolo and Aero balls with gold lustre dust and sprinkled a little edible glitter to finish the cake.
I needed a stiff drink…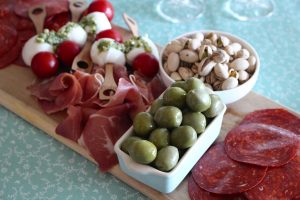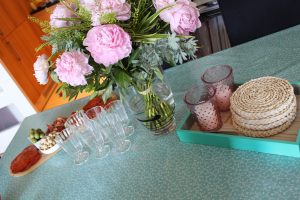 Between Sostrene Grene and Woodies, I got everything I needed in terms of birthday decorations,with a black and gold theme, black paper fans & gold fringing for the buffet backdrop, which I would have bought a few more of because it was a little sparse and they came from the UK, I left it too late. I bought '40' number balloons from Sostrene Grene which didn't require any helium and were hung with Fishing line and 3M Command strips which didn't leave any marks on the wall or ceiling, decorations are so much easier when you shop around online. I got really cute mustache straws for €3.50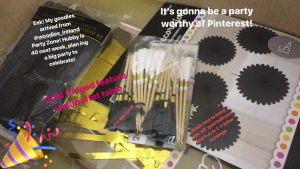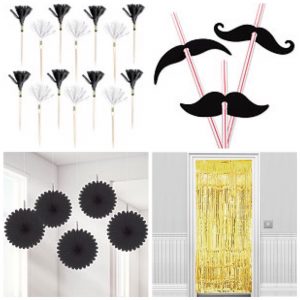 I didn't take photos but had lots of Moroccan lamps with candles around the garden and a 'Latin Dinner' playlist on Spotify in the background, we'd a great night in the balmy heat! The good thing about a tapas themed summer party is that there is no fuss, everything can be done in advance and you can enjoy the Sangria and actually spend time with your guests, but my god the heat when I did have to approach the oven… in 30+℃ weather!
When we came back from Mrs Robinson's we had an appetite, everyone had gone but a couple of dear friends that were staying for the weekend and so we drunkenly sat out on the verandah with leftovers and had a lovely end to a spectacular day.
I'm raging I didn't take more photo's but when you're entertaining, it's hard to keep on top of it and be hostess at the same time.
Since posting the chocolate birthday cake on Instgram and here in a previous post, I've been asked for the recipe by a few people, I've covered it in a previous post and you can find it here.