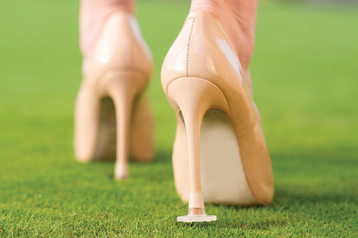 Dublin Horse Show, Ladies' Day: Top Tips on Etiquette & The All Important Emergency Kit
So we're down to the final few days until the beginning of the Dublin Horse Show. If you're going to Ladies' Day, you'll have planned your outfit, chosen your hat and possibly planning your beauty routine as we speak. It's one thing dressing up like a proper lady but you've got to pull the whole thing off, behaving ladylike with poise.
"Elegance is the only beauty that never fades".-Audrey Hepburn
Over the years, you'd be amazed at the sights you'd see, bright orange Tango tans, skimpy mini dresses with cleavage hanging out and the highest heels with platform shoes you could imagine, you'd be forgiven for thinking you were at a strip club convention. That's absolutely fine if you're going out for the night and that's how you dress, however, when it comes to equestrian events, the dress code for Ladies' Day's are a little more conservative. Arms normally have some sort of coverage, even a cap sleeve (more in Royal Ascott) and skirts should ideally be to the knee. One thought to bear in mind is dress like you're going to a smart wedding and not a nightclub. Equestrian events have a long respected historic tradition which must be respected. Now I don't want to sound all pedantic and pretentious, I'm definitely not like that but I do believe in tradition when it comes to Ladies Day and sure…it's a bit of fun, you don't have to act like you have a poker up your bum but elegance can make you more confident, and we could all do with a bit of that-well, most of us.
EMERGENCY KIT:
I highly recommend taking a little ladies' day emergency kit and leaving it with your jacket at the cloakroom for unexpected mishaps:
A mini sewing kit with a thread matching your dress, a needle and a spare button and safety pin. Zips can fail, seams can give way it's always best to be prepared.
Plasters/Band-Aids for blisters or those fabulous silicone blister plasters. Hobbling home with a blister is not an attractive look.
A small bottle with SPF cream.
A painkiller for unexpected headaches, tight dresses and fascinators can cause the worst headaches, especially when you're out in the sun.
A small folding umbrella.
Mini hairspray.
Folding flat shoes like Rollasole or even flip flops that match the colour of your dress.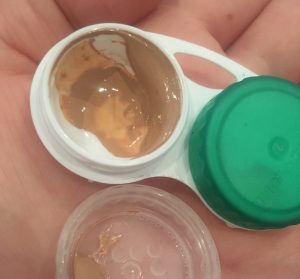 ---
Equestrian events mean standing on grass, the last thing you want to do is submerge expensive fabric covered heels into the grass, especially if it's damp and stain your beautiful shoes. I've also lost heelcaps in cobblestones revealing the steel core which makes a horrendous sound on concrete and destroys wooden floors. One of my FAVOURITE inventions is from Clean Heels, you essentially pop these on your heels and they stop your heels submerging in the grass and make it easier to walk on cobbled pavements, they're worth their weight in gold and you know what? You can buy them in Ireland in selected retailers, check your local stockist here. I'M OFF TO GET MINE!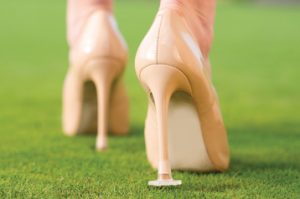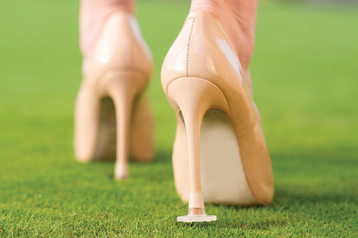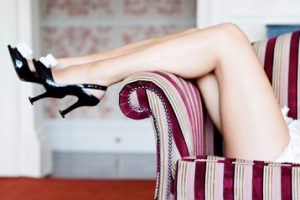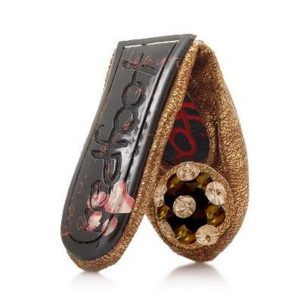 And then there's etiquette tips for behaving ladylike..
Posture:
Stand tall with your shoulders back, imagine a string holding up your head, not only will this help you look more elegant but it'll also make you look leaner and it's also good for your back if you're walking around in heels all day, whatever you do, don't slouch.
Avoid bloating on the day by drinking 2 litres of water or more the day before, stay away from complex carbohydrates and sugar and stick to lean proteins, an omelette and greens for dinner maybe and come crab sticks or turkey slices wrapped around Quark fromage frais or light creme cheese.  You'll be in the loo all day but it'll drain the water retention you might have, making your dress more comfortable.
Drinking
It's fabulous to be drinking Champagne all day buy it's important not to allow yourself get drunk, it's never a good look, have a glass of water for every glass of Champagne.
Hold Champagne glasses pinched between your index finger and thumb and not the flute of the glass.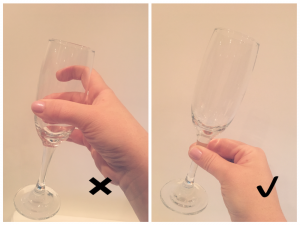 Photos
If you're like myself and constantly paranoid about the double chin, a tip is to angle your body away from the camera, but look at the lens so your head is turned to face the photographer and place your tongue on the roof of your mouth, this will elongate your neck and make double chins reduce dramatically.
One tip on makeup is to wear a foundation without an SPF in it, often in photo's the flash will reflect off the SPF and you'll look pale and ghostly.
Legs Eleven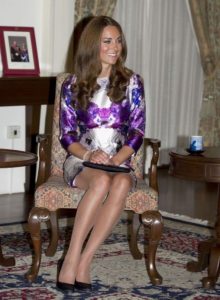 Okay so you've had a few glasses of wine in your dress and you're getting really comfortable, it's really easy to sit and accidentally let the world see your underwear up your dress, the best way to avoid this is to sit with your legs under your chair, crossed at the ankle dubbed The Cambridge Cross, or knees together and your feet positioned slightly to the right or left of you, this also makes your legs look longer and has been dubbed The Duchess Slant.
Lipstick
When applying lipstick, avoid it getting on your teeth by putting your finger into your mouth and pulling it out between your lips.
To avoid gloss and lipstick getting on your Champagne glass, lick your lips before drinking, the saliva will act as a barrier. Always try to drink from the same spot to avoid a dirty looking lipstick ring around your glass.
…and don't forget, it's a bit of fun..
Be Polite, Smile, & say "Thank You"..
---
What I'll be listening to when I'm getting ready, to get me in the mood:
Save