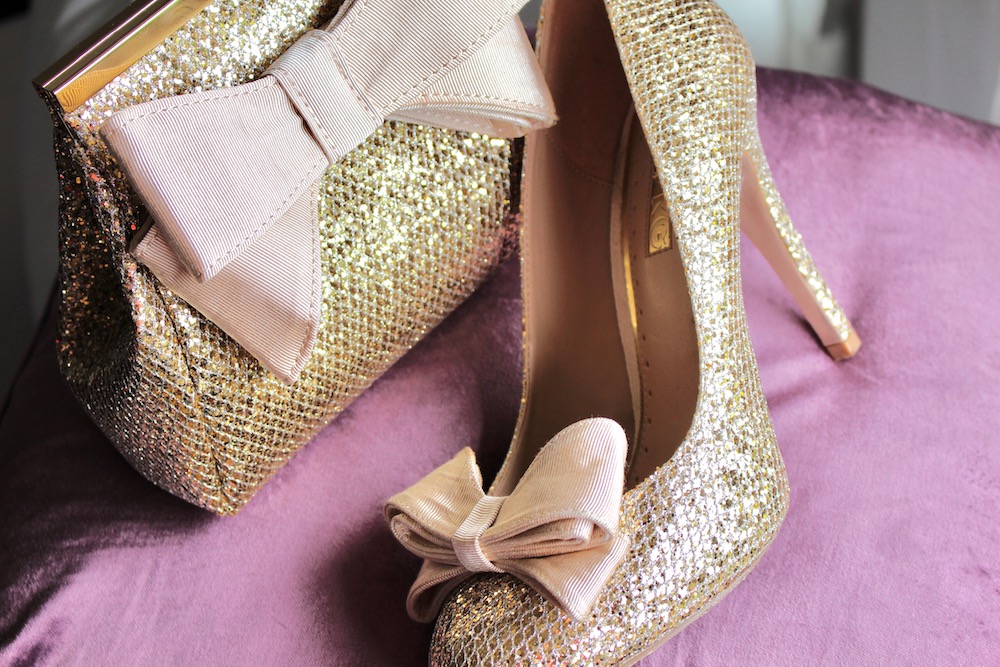 Dublin Horse Show 2017: Ladies' Day Outfit Sorted
It's hard to believe we're into August already.. for me, that means one thing, 'The Dublin Horse Show' is happening again. Ladies' Day takes place on Thursday 10th of August this year and it's the highlight of my calendar. I LOVE the thrill of dressing up like a proper lady, gloves and heels, up-styles and most importantly the hat!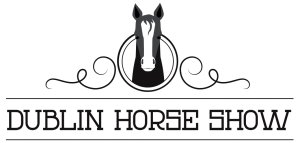 After taking a year out from ladies' day last year, there was just too much happening and my husband wasn't well. I'm all set this year, everything is bought and ready, hat is booked, dress hanging in the wardrobe along with shoes, bag & parasol, all I'm in need of now is a few extra pounds shed and a pair of classy large cream pearl earrings.. any suggestions or sightings would be much appreciated guys!
I bought a Caroline Kilkenny Orion one shoulder dress from The Kilkenny Shop, beautiful Irish Cream coloured fabric with slight glimmers or gold running through it and a leather strap on the opposite shoulder. It's hard to describe but it's an absolute BEAUTY! Caroline Kilkenny's dresses are so flattering on the body and if. you have curves, you're on fire! What talented designers we have in this country. My shoes are my glittered bow shoes from Kurt Geiger, with matching bag.
I also popped in to the gorgeous Sarah Stephens in Hat Society in Dundrum village, I wouldn't go to anyone else, this lady makes superb hats that have even made it to Pippa Middleton's wedding (and we know how much of a Royalist I am, love them!) It was difficult to find a colour to match my dress, it's not a usual colour but we found something lovely to wear on the day, with beautiful Orchids running down it. Hiring a hat from Sarah is normally a three day lease, pretty decent, and a €20 fee for every other day added to that, prices range depending on the hat but I always recommend getting in to her as early as possible so as not to be disappointed. I think we're going to go for afternoon tea at The Intercontinental afterwards, it'll be a simply fabulous affair! Perhaps even an appearance at The Shelbourne too for a glass or two of Champagne Darling?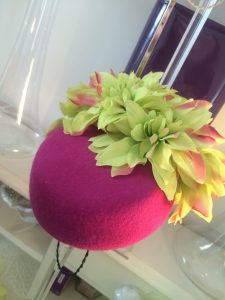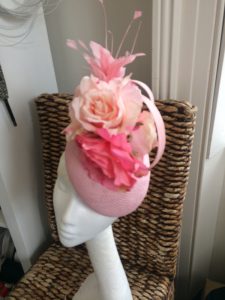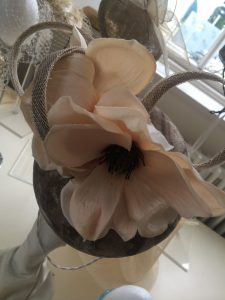 Some of Sarah's chic creations, above..
Last time I went, in 2015, I ended up on the news and on The Shelbourne as stock footage from the day, oh dear! I had no idea I was being filmed!! The mortification when my sister in law sent me a text to tell me I was on the nine o'clock news!!! Read about my day here.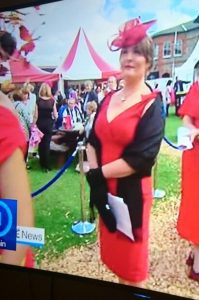 So here's the breakdown of the rest of my outfit…I can't decide whether to do wrist gloves or not….I think it might be OTT..what do you think?
My Dorothy Gale-esque 'Gem' shoes from MISS KG/Kurt Keiger, one is never too old for sparkle! Look at Mariah at 47 still rockin' it…and I'm only 35 so… I can click my heels three times and arrive in style.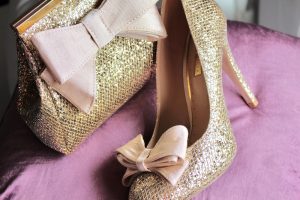 My lovely hat from Hat Society! Matches perfectly with the outfit, highly recommend Sarah Stephens for your formal occasions, she also rents dresses and has finishing touches like hair accessories and gloves!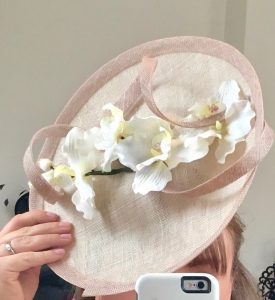 This darling Chinese paper parasol comes from Brollies Galore in Scotland, when you're standing around in the sun on the day, you don't want to get scorched and how elegant does this look? I can't wait to take it with me, hopefully it won't rain on me! That would just be disastrous!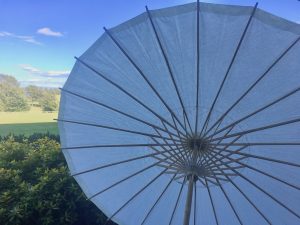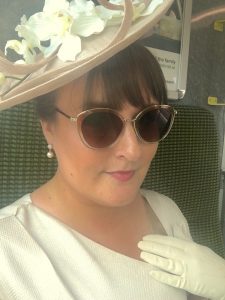 ---
If you'd like to make your way to the Dublin Horse Show this year, the week starts on August 9th, running to the 13th of August, Ladies' Day is the 10th and entrants can register from 11.30 on the band lawn.
Prizes for 2017:
Dundrum Town Centre Best Dressed Lady – a €10,000 Dundrum Town Centre voucher that can be redeemed anywhere in the centre
Louis Copeland & Sons Best Dressed Man – A made to measure Louis Copeland & Sons half canvassed suit made from 100% superfine Wool with two button fastenings.
Longines 'Elegance is an Attitude' – A  Longines Dolce Vita Watch –Cased in steel and decorated with diamonds, this Longines DolceVita 20,5 x 32 mm model displays a black lacquered dial adorned with diamonds. Driven by their quartz movement, the rhodium-plated hands point to the passing hours and minutes. This timepiece is mounted on a stainless steel bracelet.
Great Lengths Most Creative Hat – €1,000 worth of Great Lengths hair extensions and a €1,000 voucher for the 5* Europe Hotel in Kerry
 Visit the Dublin Horse Show Website