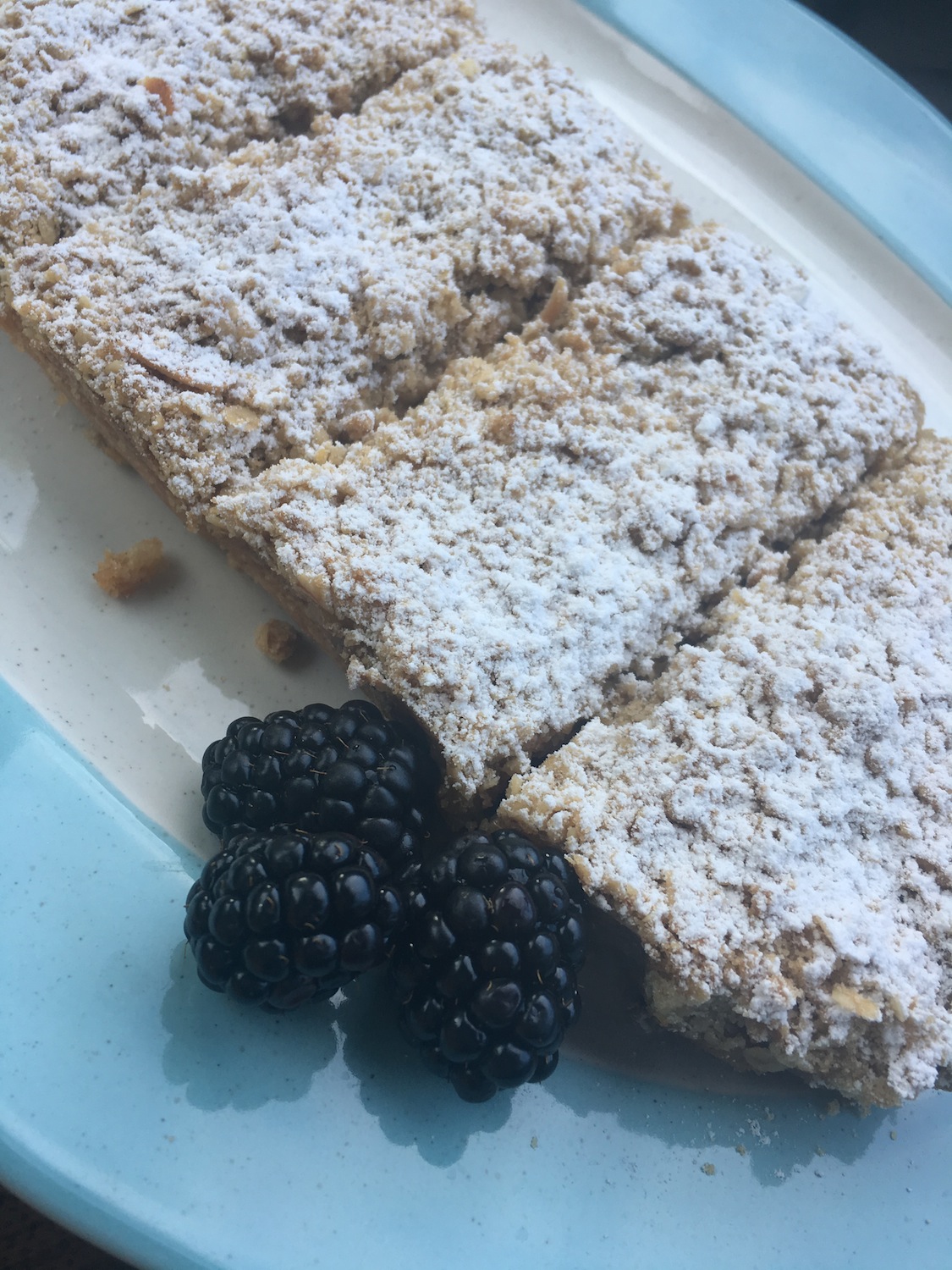 The 'Humble Crumble' Apple Crumble Bars I Entered Into The Happy Pear's Apple Festival Bake Off!
There's one thing every Irish person appreciates and that's an apple tart, or a crumble for that matter, we'll take them any way, with rhubarb, with pouring cream, with ice cream or even warm custard, just gorgeous. There is always a little bit of controversy though over crunchy apples or soft gooey stewed apples, I prefer the latter personally, stewed in brown sugar and butter until the apples have gone all squishy and then loads of cinnamon..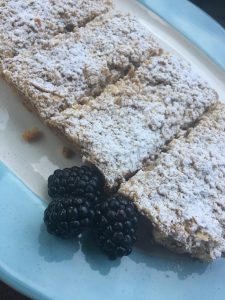 Can you imagine my delight when The Happy Pear in Greystones were giving away free Bramley apples to those who wanted to take part in their own apple baking festival- or bake-off? I was modest, I only took two apples and in fairness, I had a fruit bowl full of them, planning to make chutneys but this was much more down my alley. I'm really not competitive with competitions like this, it's a local village thing, to bake something with love and watch others enjoy it, it's all for a bit of fun.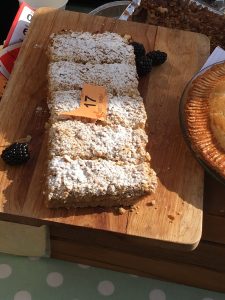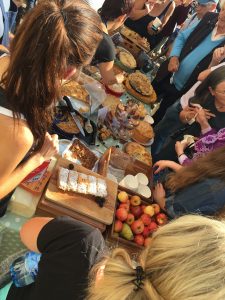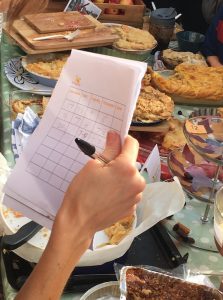 I was not expecting the amount of entries, a huge trestle table sat outside the twins' store on Church St, beaming Autumnal sunshine, you couldn't have picked a better day, there was apple cheesecake pie, apple chutneys, apple pies, apple and rhubarb, tarte tatin's, crumbles and my offering, crumble traybake with lashings of cinnamon.
To make them yourself…it's pretty easy, they're gorgeous to keep in the fridge for work lunches or to enjoy warmed with custard, delicious! The base is lovely and biscuity and as one of the Happy Pear twins said.."caramelised".. you'll love it!
'Humble Crumble' Bars
Preheat the oven to 175˚C
For the base:
1 cup of butter
1/2 cup of caster sugar
1 cup of plain flour
1 tsp cinnamon
1/2 tsp nutmeg
a pinch of salt
Apple filling:
3 tbsp butter
1/4 cup of light brown sugar
5 large bramley apples
1 tsp cinnamon
Crumble Topping:
3/4 cup of oats/porridge
1/2 cup flour
1/3 cup light brown sugar
1/4 tsp cinnamon
1/8 tsp bicarbonate of soda
dash of salt
1/2 cup butter
 Method
Line a large (at least 1 cm deep)  baking tray with parchment paper (It'll be easier to lift out once it's done).
Cream butter & sugar until fluffy.
In a separate bowl combine flour dry ingredients and then combine with butter and sugar.
Push the dough into the baking tray and flatten out a little with a rolling pin or a high ball glass, taking care not to roll too thin, you want a nice biscuity base, not a cracker.
Bake for about 15 minutes until light golden colour, allow to sit out of the oven while you prepare the filling and topping..
Peel and core the apples, not forgetting to remove the core, cutting in 1/8 slices  and place the pieces in a large bowl of water while you prepare all the apples so they don't turn brown.
In a large non stick frying pan, melt butter and sugar together until a froth appears, strain the water from the apples and add them to the butter sugar mix and stirring constantly with a spatula, cook until the liquid has gone, the apples have cooked down to a soft paste. leave aside.
In a large bowl, start the crumble topping, combine oats, flour and brown sugar, cinnamon, soda and salt, using both hands, mix and rub until it looks like breadcrumbs.
Spread the apples all over the biscuit base & top with the crumble, bake for 25 minutes until a light brown colour, remove and dust with icing sugar.
Enjoy! Don't forget to enjoy it warm with custard or ice cream, I recommend good quality vanilla or honeycomb.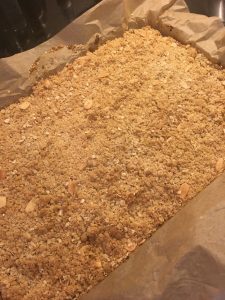 TIP:Even if you just want the stewed apple butter, it's gorgeous in oatmeal or with custard on it's own… divine!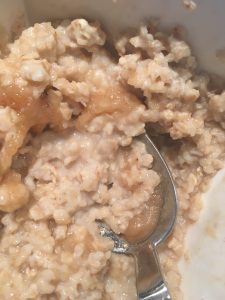 Save
Save
Save
Save