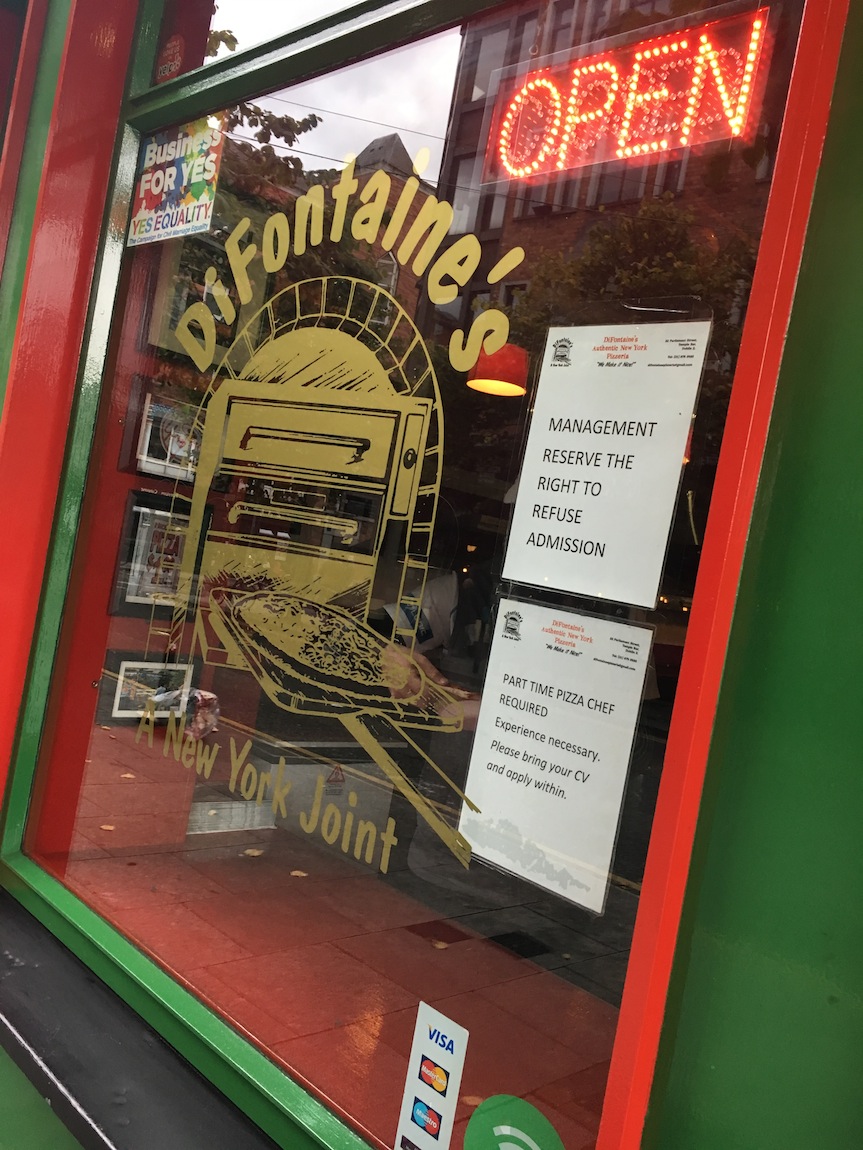 Review: Dublin's Best Pizza – A Slice Of The Big Apple In Dublin
There are some pretty awesome pizza places around Ireland, for example,  recently while visiting Galway, Joyce's Supermarket opened up this pretty amazing freestanding Pizzeria, called 'M Pizza', owned by a really friendly Sicilian man. This man makes….. the most amazing pizza, the most authentic I have had since Rome! Thin, crispy, stunning ingredients and a pizza will set you back €10. Everything is made in front of you and baked in a wood fired oven, all I was missing was the sound of Vespa's buzzing, the sound of Italian chatter and a nice glass of wine.

Last week,  I was kindly invited by DiFontaines New York Pizza on Parliament street in Dublin City to come try their pizza, it's just adjacent to city hall. I'm quite familiar with New York style pizza, I have been to New York many times, more times than I can count, my first port of call is "Mutz's" or 'Muzzarella's' (Avenue A , just at 14th st) named after a white cat belonging to the owner (who later had a pressing engagement with a car tyre a few years ago). We get a pepperoni "Pizza Pie" and a couple of cans of root beer, which used to remind me of Mouthwash and cola and now I can't get enough… To me, nobody came close to Muzzarella's .. let me just say, DiFontaines comes very very close…if not equal.

Large 20″ pizza's in a whole host of flavours from the menu, all on display in a glass cabinet, seducing you as you come in the door. You can have a nice fresh one made up or grab a slice of pizza pie and a can of soda and take a high top seat  if you don't want to take it "to go", taking in all the photo's of New York.. I swear, for a moment, I could have been back in NY. I had the Union Square XXX cheese, a mix of Mozzarella, Romano & Ricotta, dripping with delicious sauce and cheese. A slice will only set you back €3, it definitely won't break the bank… If you want a casual meal in Dublin, this is the place to go, it's one of the best places to have pizza in Dublin!
Thank you DiFontaine's, for your lovely hospitality!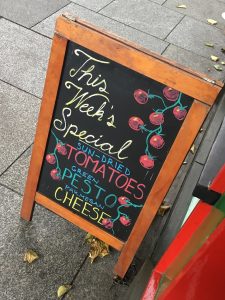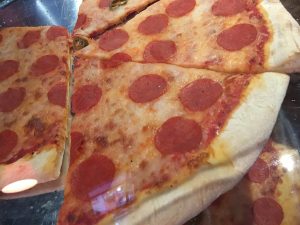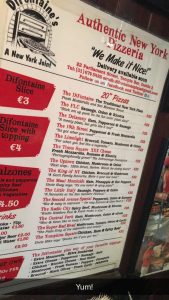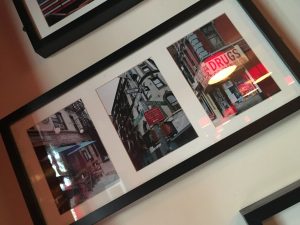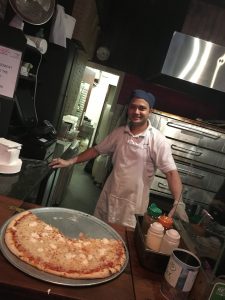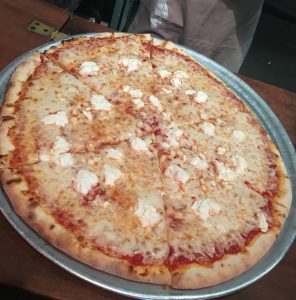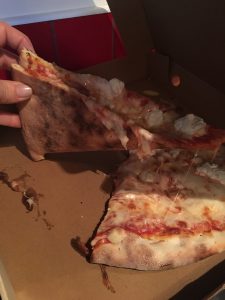 ---
For more information, check out their website here
22 Parliament Street, Dublin 2, Ireland

(01) 674 5485
Save
Save
Save
Save