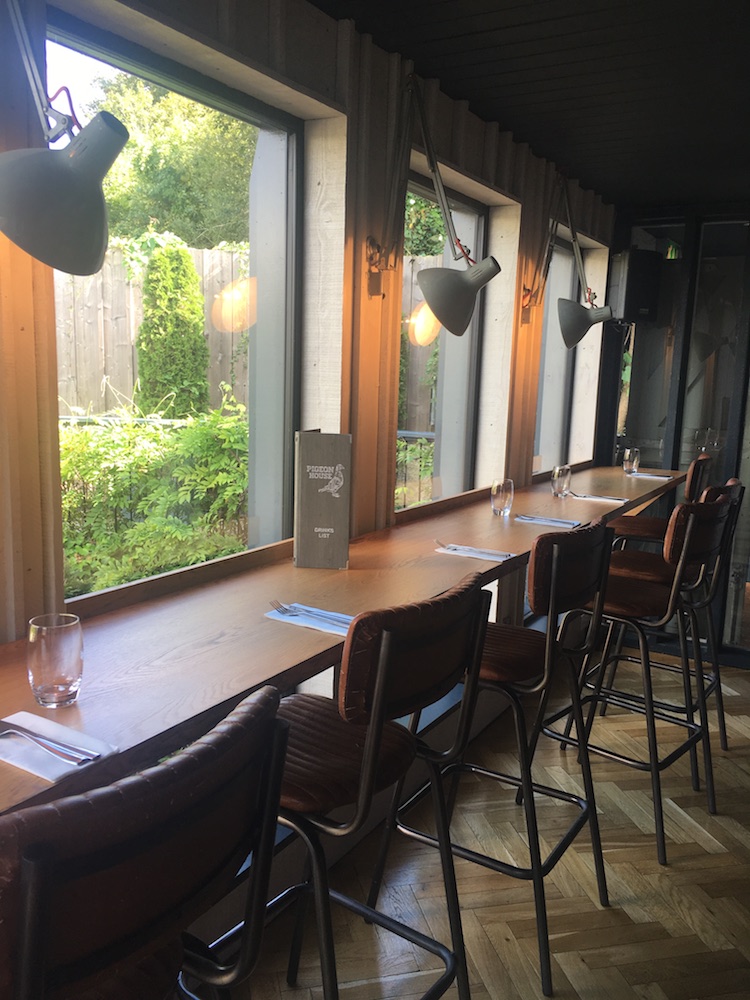 Review: Brunch at Pigeon House, Delgany, Co.Wicklow
I'm a girl who loves her brunch, I mean, the thought of it is enough to wake the dead, piping hot fresh coffee, the smell of bacon sizzling away, overnight oats with the freshest ripest fruit or stacks of pancakes with the most delicious maple syrup, all washed down with an indulgent glass of Mimosa, made with ultra fresh orange juice… I've got you salivating there, haven't I??
I've had many brunches over the years, written about.. a few, but sorry guys, I have a new favourite, the Pigeon House in Delgany. I've been on the lookout since my favourite brunch spot 'Theatre Lane' went out of business. My husband was given a gift voucher for his birthday by his Aunt, everyone knows we're a pair of foodies, anyway, it's been collecting dust with a nice stash of vouchers we've been given as birthday gifts that we're slowly working our way through, trying to savour them. Still saving up a house deposit and denying ourselves the pleasure of going out for meals, that's why we hang on to the vouchers. Last weekend, it was a perfect day for it, we woke up late, we were both off, slept until noon (much needed) and both woke up ravenous, could there be something better to do on a glorious Sunday than go to brunch?
Tucked discreetly into a small old village house, is the Pigeon House restaurant, you'd pass it by in a heartbeat, only finding it if you knew what you were looking for. From the street, it's just 'The Delgany Grocer' for years we thought it was just a village newsagent and repeatedly passed it by, turns out, from the back, it's a little complex that rivals Dubln's Fallon & Byrne, comprising of a bakery, an epicureans paradise of a grocer and The Pigeon House restaurant, sister to the same Clontarf restaurant in Dublin, run by restaurateurs Paul Foley and Brian Walsh.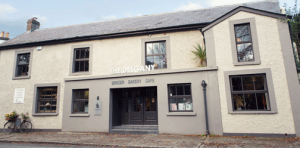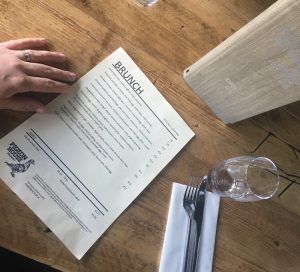 We were approached by the hostess and seated in seconds, service was just as fast, fast but exuded quality. The menu, not being too large and complicated has something for everyone from smashed avocado or overnight oats or a full on 'full Irish' with poached eggs, it's the cleanest looking 'Full Irish I have ever seen'. I personally had the smashed avocado with chili fried egg and sourdough bread, hubster on the other hand had that Full Irish. I couldn't resist a side of bacon for the both of us, I just love avocado with bacon, a match made in heaven. My egg was just beyond 'over easy', the perfect dipping vehicle for the deliciously fresh sourdough, the roasted tomato I did my usual & bashed it into my bacon, adding that extra little bit of succulence, I'm salivating at the memory. The food was just delicious, nothing to fault, everything cooked to perfection and there was no sense of anything being precooked or reheated, nothing mean about their portions either, immaculately presented on huge earthy looking bowls, even the coffee was great!
If you're going to go to the Pigeon House, I recommend the best time is between noon and 1pm because it fills up really fast, brunch finishes at 4 but the crowds start trickling in at about 2.  Brunch is served only on weekends from 10 until 4pm but it's something not to be missed, it's a thing of beauty.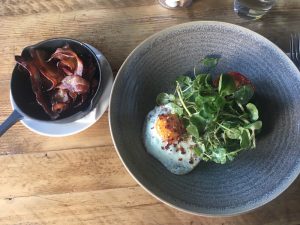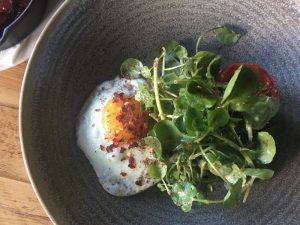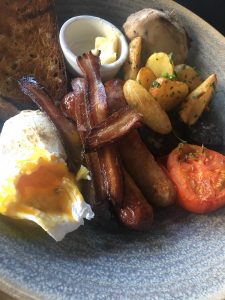 ---
The Delgany Grocer and Bakery is downstairs, a separate business but it really is an epicurean paradise!! Dried fruit & herbs, nuts and seeds stacked floor to ceiling, ethnic foods, test tubes of vodka botanicals, cheeses, milled goods like coconut flour, chickpea flour, plain flour, gluten free flour, every type of pasta conceivable, American sweets, tins of olive oil, flavoured oils, cheeses, seafood and vegetables, the jewel in the crown, I've been searching for pearl onions in Ireland for years, the only way I could find them was pickled, they had them and made a gorgeous addition to my Boeuf Bourguignon that evening. If you go to the back of the shop, it brings you to the Firehouse bakery & bread school, featuring on Paul Hollywood's Citybakes. The Firehouse is run by Patrick Ryan, a lawyer turned baker in spectacular fashion, they bake the best breads from sourdough to baguettes, rolls to Irish brown bread, you'll be lucky if you can get a piece of bread beyond 2pm, it's so popular that it sells out by lunchtime, they supply restaurants too with their wholesale business too. I dare you to go in and not come out with one of their beautiful bakes or macarons on display at the till. I personally love their white sourdough on a Saturday morning with a fried egg and fresh coffee as I watch Sunday morning cooking shows..can't beat it!

We give it a serious thumbs up, no wonder it's a popular spot, we'll be back again soon.