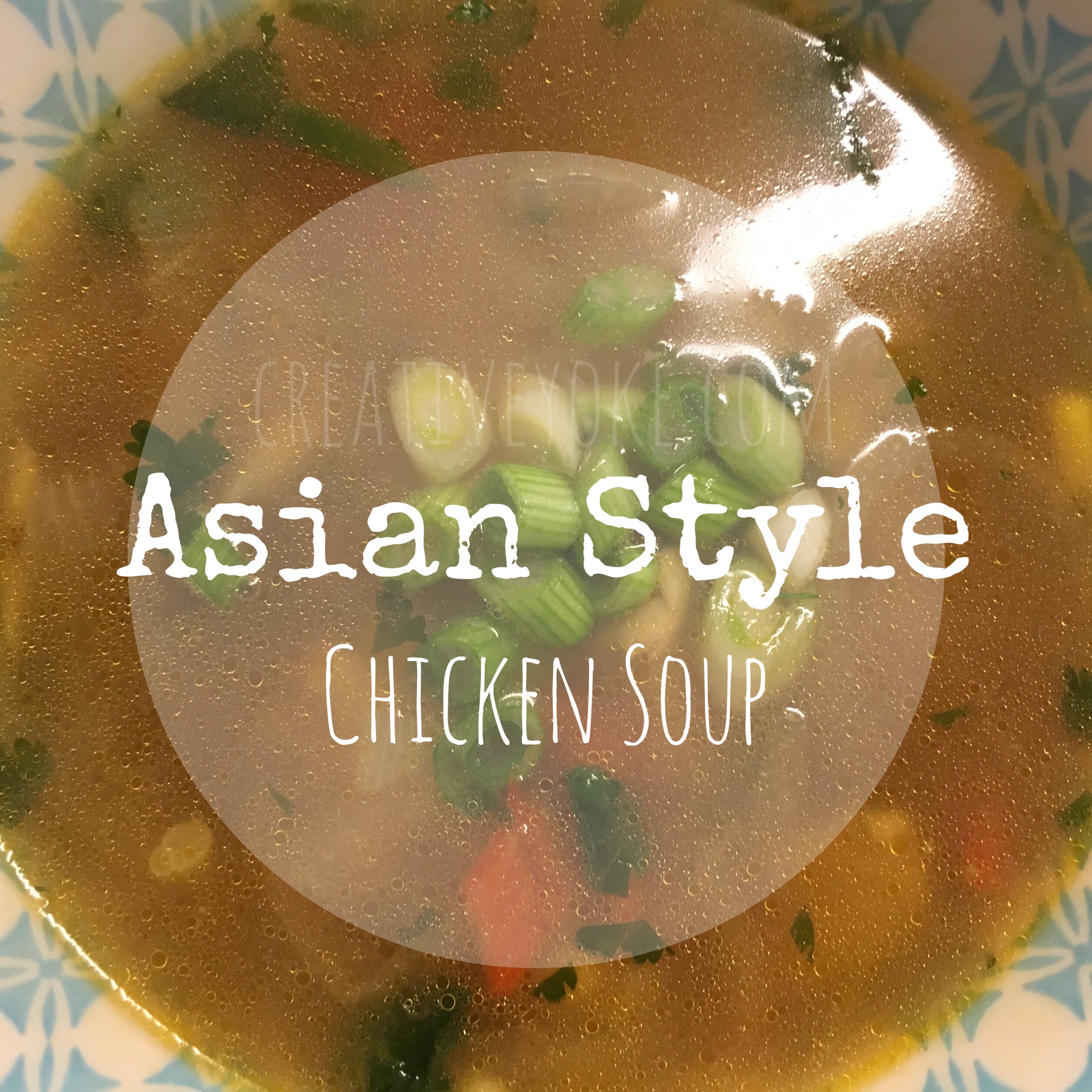 Warming Asian Chicken Soup
If you're a frequent visitor to my blog, you'll have noticed that I'm a big fan of soups, they're nutrient packed and scientifically proven to aid slimming.. You don't need any skill to make a soup, just whack anything into a saucepan and some stock and you have it!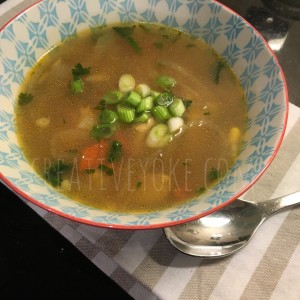 About a fortnight ago, I mentioned my quest to lose weight, which is the reason you don't see many pictures of me across my blog. I started a ketogenic diet and have lost almost one stone (14lbs) so far already! It's been hard! A week of nothing but pure lean protein and skimmed milk, cycling to work and this week I'm feeling so much better, clothes are looser and I've reintroduced vegetables. Unfortunately, I started the week with a nasty migraine, I haven't had one as bad since I was in college and I was physically sick from it. I decided to go straight to a warm bed after work, taking with me a can of canned mushroom soup and a slice of (naughty) milk pan, my body just wanted nourishment and warmth and it felt so toxic, salty and full of preservatives.. I spent some time the following day, watching tv chef Ching-He Huang, touring Asia, different cities and cuisines and it game me some inspiration. It's been SO cold this week and I need warmth, so I tried to wing it and try to create an Asian inspired protein packed soup.
To any readers from Asia, I'm sorry if this doesn't seem authentic…but I did get the seal of approval from Ching-He, herself!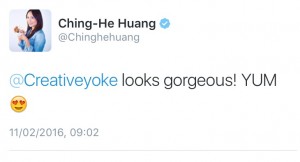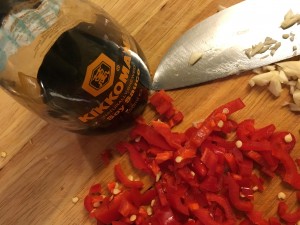 What I used:
1 large onion
6 Scallions/Spring Onions
1 Large Red Chili (seeds in for extra heat)
5 Garlic Cloves
2 Tablespoons Grated Ginger
2 Chicken Diced Breasts
A Handful of  Fresh Coriander
1/2 tsp Cinnamon
Chicken Stock
3 Tablespoons Soy Sauce
Sweetcorn or Miniature Corn (on the cob)
Sesame Oil
Chop the garlic, chili and onion.
In a saucepan, add a tablespoon of sesame oil and fry onions until tender and golden, add chilli, ginger, cinnamon & chicken then cook until golden and cooked through. To the chicken, add garlic, corn, soy sauce and top up the saucepan with chicken stock, finally adding the fresh coriander.
Simmer for a minimum of 30 minutes, strew a handfull of spring onions onto each serving, slurp and enjoy! You can add noodles to the broth of you wish, if you're watching your carbs, you can get Konjac noodles which have no carbs and are made from a type of mushroom.  They're available from health food shops and Asian markets.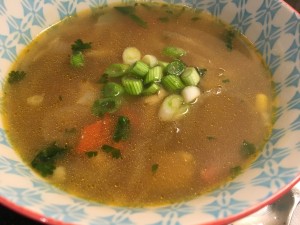 Ideally, you should cook this with chicken on the bone, as the saying goes "The nearer the bone, the sweeter the meat" you'll get a much better flavour this way. You will get a much more authentic flavour, especially if you boil the bones and make the stock yourself. Asians use every part of a chicken in their cooking, nothing is wasted. However, being on a diet, I chose to use skinless fillets with a Marigold Swiss Vegetable stock which has a lower sodium content.