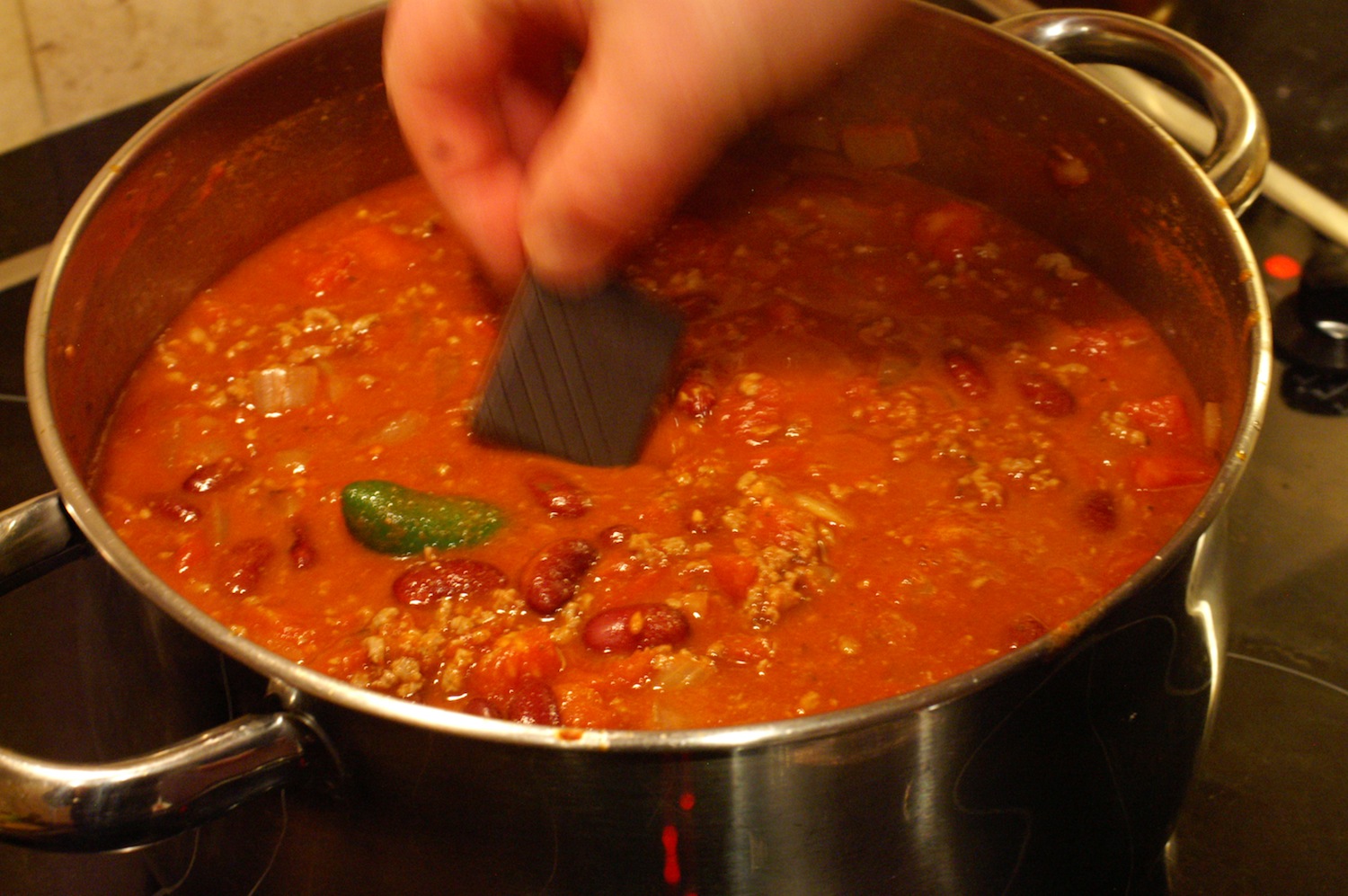 Recipe: Ryan's Chocolate Chili -The Ultimate Comfort Food
I love when my husband makes his chocolate chili, it's the first thing he ever cooked for me, back when we were dating, poor guy, my first dish for him was a vegetarian Lasagne.. Ever since, it's been one of my favourite dishes, so comforting and can be as indulgent as you want. He makes his chili every year for the O'Neill New Years party as part of a Nacho platter and if it's not made, there's war.. Then there was the time in Disneyland, Paris, when I had a baked potato filled with chili, sour cream and cheese, from a cart in the park and honestly? It was the best thing I had ever had! Chili in a baked potato? HEAVEN!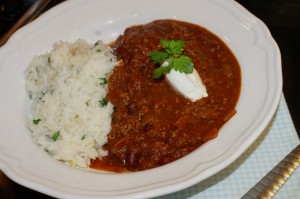 I persuaded Ryan to share his recipe for the blog, he did, reluctantly, bless him but it's a rather large pot, we batch make it, stick it in airtight boxes and freeze it for lazy Saturdays or cold evenings when we come in from work and just don't feel like cooking..
Now don't freak out about the idea of chocolate in a chili, it's actually a very authentic recipe, The Mexican's have been doing it for thousands of years and proper dark chocolate isn't sweetened, it adds a gorgeous richness and a darker colour. TRUST ME!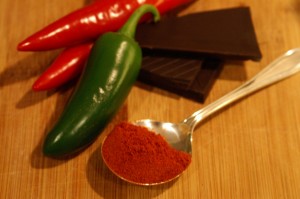 Ryan's Chocolate Chili
3 onions
4-6 cloves of garlic
3 small red chilli's (leave the seeds in if you like heat)
800g Lean Steak Mince
3 400g cans of tomatoes (without herbs)
140g tomato puree/paste
The juice of half a lime
2 tablespoons chili powder
1 tbsp cumin
1 tbsp paprika
1 heaped tsp cayenne pepper
2 tins drained kidney beans
1 pint of good quality beef stock
3 squares of the best quality dark chocolate you can find, preferably 90%
salt to "fine tune".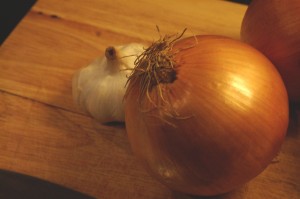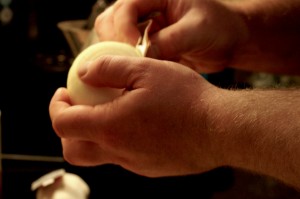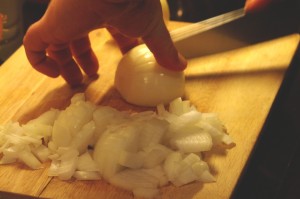 Finely chop garlic and roughly chop onions.
In a large saucepan, fry onions until soft, add garlic and beef, stir until cooked and brown.
Add tomato puree, chopped tomatoes, lime juice and spices, followed by the kidney beans and stock.
Slice chillies down the belly and place them, whole on the chili sauce, cover and simmer for as long as you can, at least an hour minimum. Stirring occasionally and checking that beans aren't burning at the base of the saucepan
In the last 30 minutes of cooking, add the chocolate and stir until it's melted and mixed into the sauce.  Add salt if needed.
Serve with Rice, baked potato or on tortilla chips with a scoop of creme fraiche and a scattering of fresh coriander and grated cheese.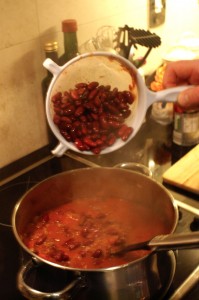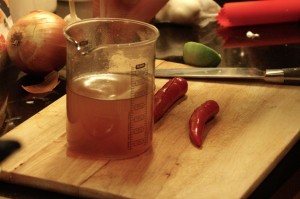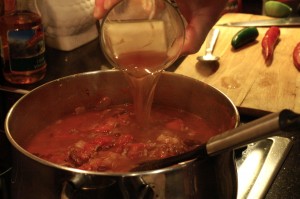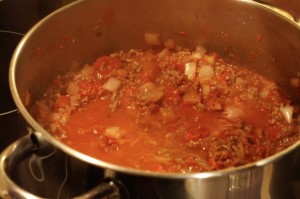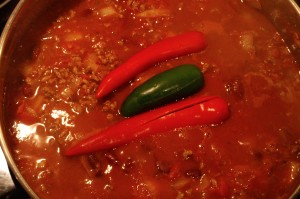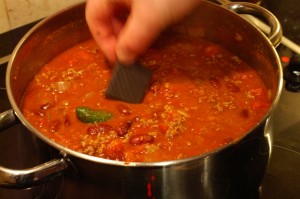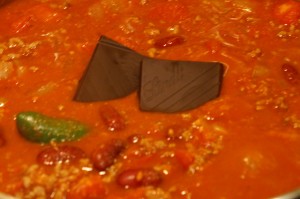 This chili really does need hours for the spices to develop, if you cook it and eat it within a half hour, it will be bland. If you're entertaining, cook it the night before and trust me, it will be heaven the next day, when all the flavours mingle and develop.