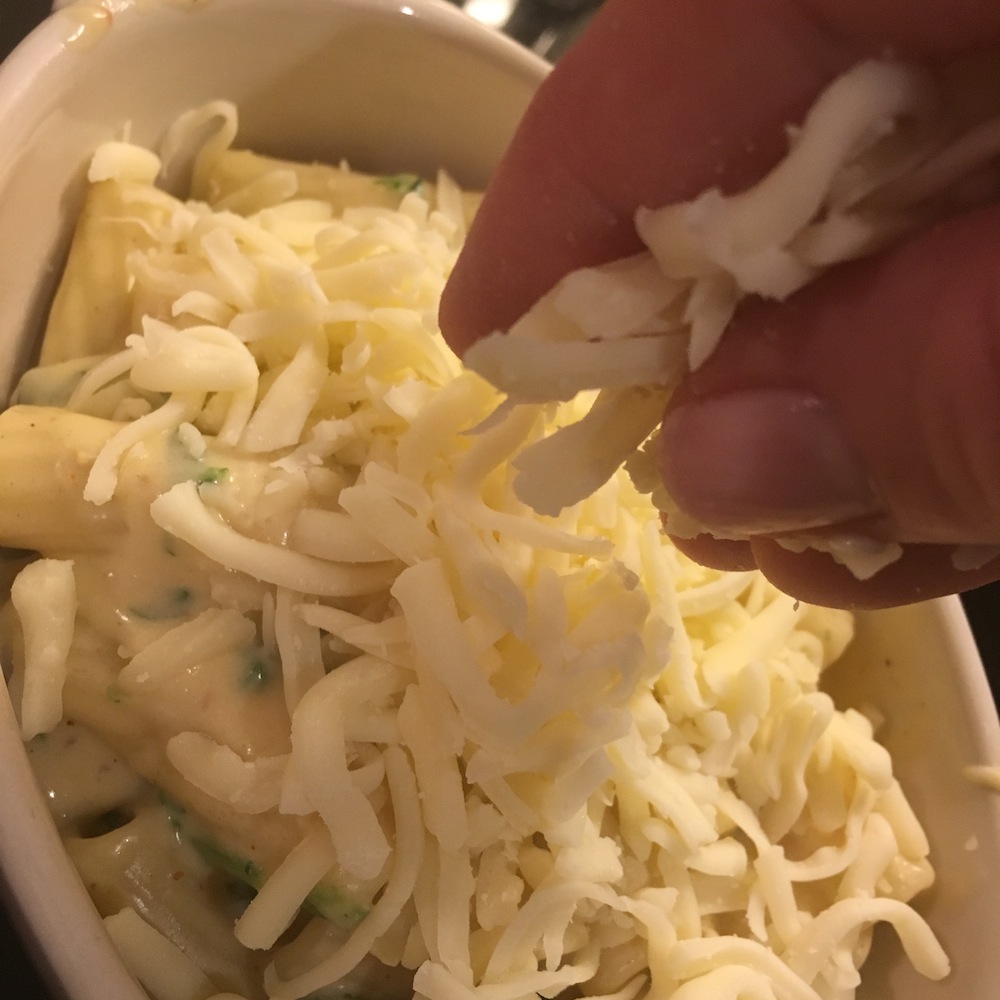 Weekend Rigatoni & Cheese
You've got to love weekends, sleeping in, curling up under the duvet, a few too many glasses of wine, the smell of a hearty roast in the oven after a long afternoon walk, staying in lounge wear all day or hitting the shops for some retail therapy. The last thing you want to do on a Saturday is cook something laborious. I love Mac 'n' Cheese. I used to love the yellow American Deluxe Mac 'n' Cheese meal, but it's so toxic, you feel you innards positively glowing neon inside.. To me, it should be as it says on the tin, cheese, proper cheese, the- ooey-gooey- turns crispy when toasted kind.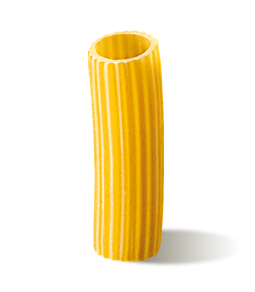 I prefer long strips of rigatoni, the ridged kind, it holds on to more sauce and doesn't turn into a solid starchy mass like small macaroni does. You can also use whatever cheese you like, my preference is pre-grated Mozzarella, 'cause it's the weekend, and buffalo mozzarella is too good for a dish like this. The less effort you can put into this the better. The important thing to remember is that while your sauce is on the heat, KEEP STIRRING or it'll burn.
Because I have been watching what I've been eating and this dish is pretty calorific, I make it in single portion casserole dishes 'cause god knows it's so easy to serve yourself another scoop! I recommend a gorgeous Chardonnay with this too, we had Nugan's Estate Dreamers Chardonnay. Put the feet, up, enjoy and I dare you to stay away from the leftovers, the toasted cheesey bit is the best part, Ryan calls it "The Roof"..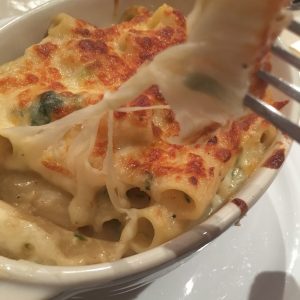 Weekend Rigatoni 'n' Cheese
300g Rigatoni Pasta
250g Grated Mozzarella
100g Parmesan Cheese
75g Boursin Garlic & Herb Cheese
3tbsp butter
3 heaped tbsp plain flour
4 nugget's frozen spinach
2 minced cloves garlic
1 pint low fat milk
2 tbsp dijon/French mustard
1/2 tsp dried chilli flakes
1 heaped tsp Italian Seasoning
Olive oil, Salt and lots of black pepper
Bring a large saucepan of water to the boil with a good glug of olive oil and a good dash of salt (it'll wash off, don't worry) add pasta and boil until al dente, not too overcooked.
Melt butter in a separate saucepan on medium heat, add flour and mix well until a paste forms, add the milk a little at a time while stirring constantly, turn the heat up and whisk constantly, when you feel it thicken, remove saucepan from the heat, add all three cheeses, keeping a quarter of the mozzarella for topping and continue to beat it until cheese melts, add chilli, herbs, garlic, mustard, black pepper and a little salt. replace on the heat for a little while, stirring constantly until it warms up more but don't allow it get too thick or boil.
place frozen spinach in a bowl, covered with cling wrap and microwave for 2 minutes until defrosted, squeeze out excess water through a sieve with the back of a spoon and chop well, adding to cheese sauce.
When pasta is cooked, strain and rinse with boiling water to remove excess starch and place strained pasta back in the saucepan. cover with sauce and mix well.
Either fill a lasagne tray with the mix or spoon into individual/personal casserole dishes, sprinkle with remaining mozzarella and a little more parmesan, place under a grill/broiler until golden brown and serve.
I'd LOVE you guys to share your finished rigatoni and cheese photos, just tag me on instagram @creativeyokeblog or post them on the blog facebook page.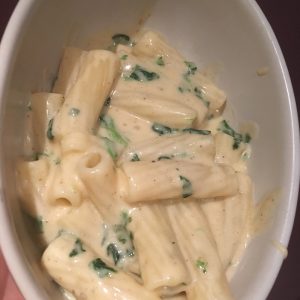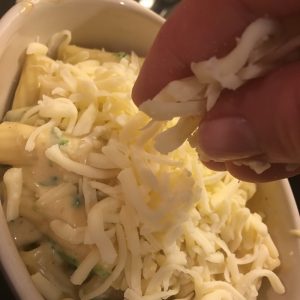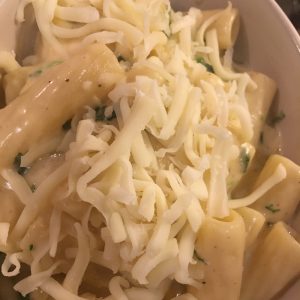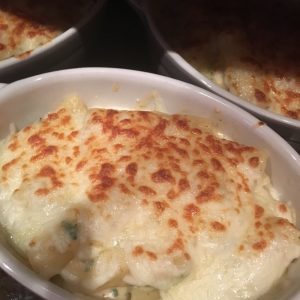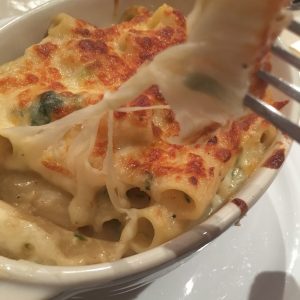 Save
Save
Save
Save
Save