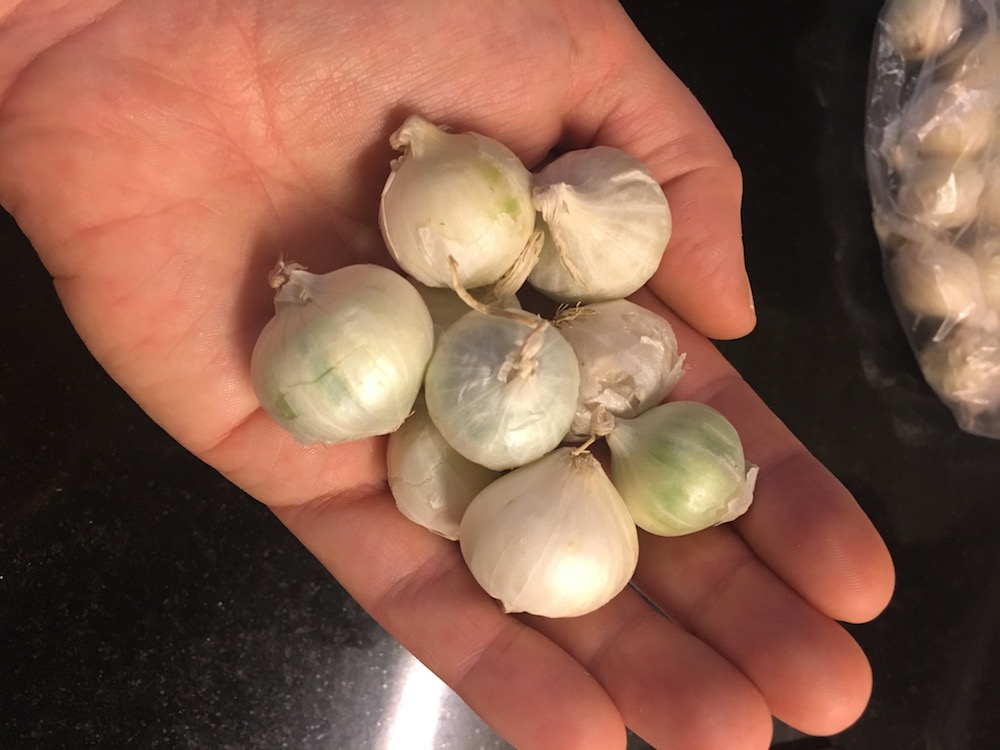 Recipe: Boeuf Bourguignon – The Perfect Winter Meal
Okay so it's October, we're officially into Autumn, I think it's okay to start talking about stews and soups again, isn't it? I've already made an Irish beef stew this but there's one stew that I can't get enough of, Boeuf Bourguignon.
A gorgeous Sunday meal, a meal for entertaining or just something to pop in a bowl and curl up on the sofa with on a stormy day (it freezes REALLY well). The best onions to use are pearl onions, the ones no bigger than your thumb nail, not to be confused with shallots and don't be tempted to use pickled onions, they'll just mess with the flavour. If you're in or around Ireland's East coast The Delgany grocer in Delgany stocks pearl onions and no doubt Fallon & Byrne in Dublin will too. If you brown the beef first, you can even add this to a slow cooker to cook while you're at work, and the beef will just fall apart, it'll be gorgeous! My slow cooker is the best thing I ever bought by the way!
So here's my recipe for a fabulous Bourguignon…
---
Boeuf Bourguignon

You'll need:
1 kilo lean diced steak, cut in large chunks
A good handful a pearl onions (if you can't find them, 7 shallots will do)
4 large carrots cut in large chunks also
4 large cloves of garlic
1 pint of good quality beef broth
1 tablespoon tomato puree
150g bacon lardons
1 bottle of good quality burgundy
1  punnet of button mushrooms, cleaned and left whole
100g butter
Olive oil
Thyme
Bay leaves
Salt & pepper
Preheat the oven to 160℃.
Make sure the beef is dry by patting it with paper towels and brown in a saucepan of oil in small batches, if you overcrowd the saucepan, the beef will just sweat. Don't cook it all the way through because it'll be tough. Remove the beef as you brown it and put it aside on a plate and a tablespoon of plain flour, moving them around until the flour turns into a paste on the beef.
In the same saucepan, cook the bacon lardons, then the pearl onions and carrots, garlic the thyme, salt and pepper .
In a measuring jug, make your broth and stir in tomato puree, adding it to the vegetables
In a smaller saucepan, melt some butter and add the onions, tossing them about in the butter then toss them into the saucepan.
Place the contents of the saucepan into a casserole dish, top up with the bottle of wine and a couple of bay leaves and cook for three hours on 160℃.
Best served with gratin potatoes, but I like it best with boiled and buttered baby new potatoes and a heap of steamed broccoli.
Hope you enjoy, please let me know how you get on making it! Trust me, you'll want to make this next time you have guests.