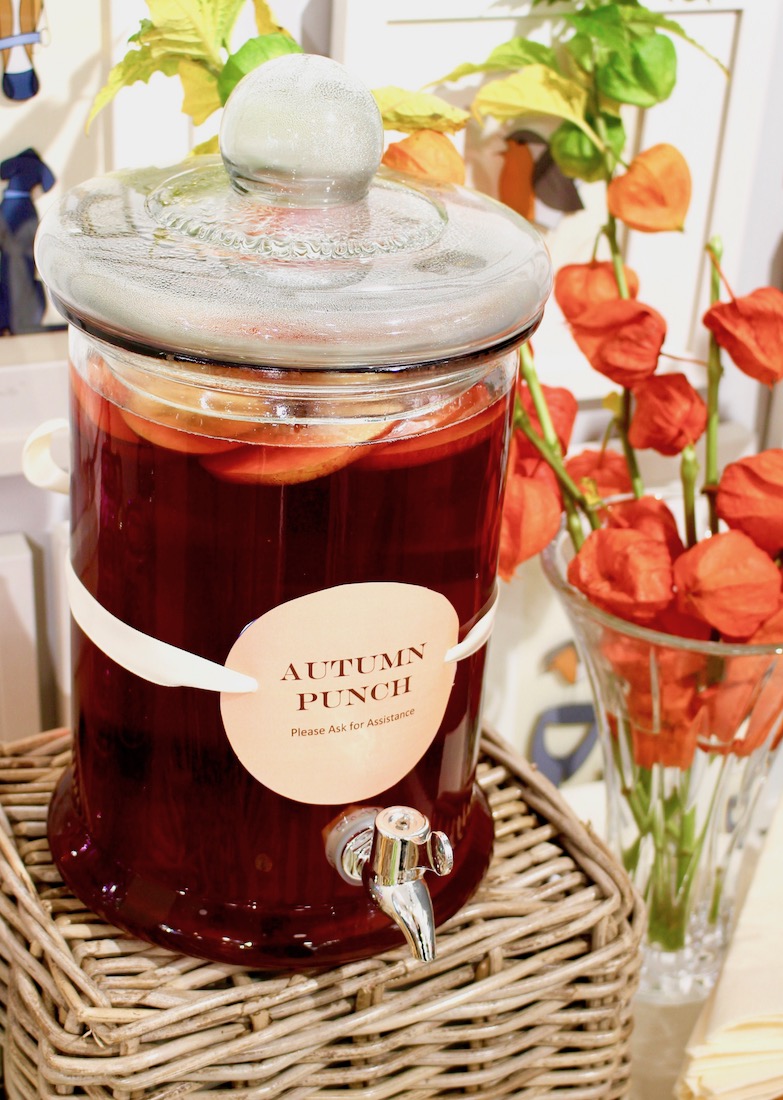 Recipe: Autumn Punch: So gorgeous!!!! Booze it up or booze it down, it'll still be so good!
I'm all for spiced latte's and toffee nut latte's, hot chocolates and the like but one of my favourite is my home made Autumn Punch, It's quite cheap to make a lot of it and can easily be boozed up with a little hard cider or rum. An Autumn drink to me has to be warming, spicy and can be enjoyed hot, warm or cold, this definitely fits the bill. It was at a work event recently that I was trying to think of a non alcoholic seasonal drink as part of a refreshment table. I brought along my drinks dispenser and whipped up a concoction which turned out well….. quite impressive, with many asking for more!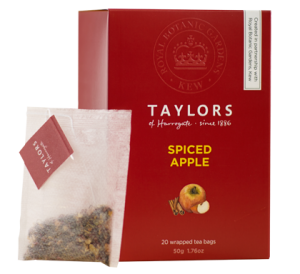 I used my favourite tea, Taylor's of Kew, they do a fabulous range of teas and the flavour is far from weak, punchy fruity flavours, the perfect base to a seasonal drink. My two faves are the Sweet Rhubarb one and the Spiced Apple one, my local Supervalu in Greystones sell them and a box is just under a fiver, you get 20 bags in a box so they last for ages. You have to try them chilled too, I like to make a jug of the apple one and chill it when I want something refreshing in the evenings.
Word of advice though, don't ever put hot liquids in a glass drinks dispenser. ?
Spiced Autumnal Punch
To make the punch, you'll need:
8 bags of Taylor's Spiced Apple Tea
1 bottle of Ginger Ale,
1 bottle of cloudy apple juice
3 cinnamon Sticks
1 red apple, sliced
In a teapot, brew the tea with all 8 bags, allow to brew for an hour, remove the teabags and pout into the drinks dispenser/punchbowl/whatever you're serving the punch in.
Add apple juice & ginger ale.
Snap a couple of cinnamon sticks into the mix, along with the sliced apple for garnish
No need to add ice, this is gorgeous served at room temperature or even slightly warmed.
Enjoy! Happy Autumn!