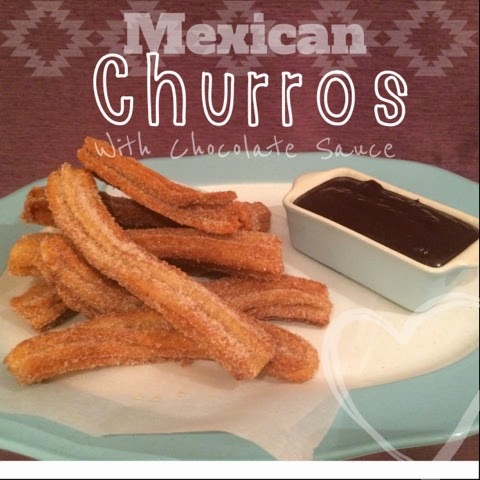 I can remember a trip to Los Angeles, 10 years ago, and first time seeing churro's on Hollywood Boulevard, opposite the Kodak Theatre where they hold the Oscar's every year, in a pizza place window, they were hanging in loops from hooks inside a heated glass case and I had no idea what they were, the sugar glistening in the window like glitter in the Californian afternoon sun, hanging next to oversized salted pretzels. I finally gave in and bought one and the taste will never leave me, this greasy warm stick of sugar, how could it taste good? I was so wrong, when you get past the crunch the cinnamon gets you, like a warming hug, it's sweet and chewy in the middle. They're sort of similar to a doughnut, originally from Spain and served with cups of piping hot chocolate.
You never see Churro's in New York, it's Pretzel's and hot dogs everywhere- oh and roasted nuts on street vendor carts which in Christmas perfumes the street's with this gorgeous aroma of toasted cashews, peanuts, macadamia's, sometimes you even get them with this gorgeous glaze, especially on the pecan's….they come in a little paper bag, keep them in your pocket to warm your fingers, numbed by the frigid air as you nibble. heaven!
So this Halloween party I'm having next week has to have the yummiest food, from black toffee "poison" apples to pecan pie, butterbeer,  Bolognese "blood and guts" filled orange capsicum pepper pumpkins for the kids… and churro's, lots of Autumnal flavours and spices, cinnamon definitely being one of the main ones!
I recommend making these for any party because you can make them into bitesize pieces and make them ahead, just keep them warm.  You can also make small one's and keep them in in a Tupperware container to serve with coffee!
I'm going to share my recipe with you, you will need a heavy duty piping bag, the plastic disposable ones won't cope with the dough as it's really firm and you'll end up bursting a hole in the side… this is where the PVC lined fabric ones come in handy, or even the PME ones. I also used a large closed star nozzle, you can use any type of star you wish  just use the biggest one you can find otherwise your churro will be like burned sweet spaghetti…you want enough width so you get that nice chewy center. If you don't have a piping kit- don't fret, just roll them into little balls!
Another tip is make sure the oil is at it's hottest and fry until golden , don't wait for them to go dark brown, the cinnamon sugar makes it look darker at the end.
Churros Recipe
Cinnamon Sugar:
1/2 cup of sugar
2 heaped teaspoons of cinnamon (more or less if you like)
Churro Dough:
1.5 tablespoons of sugar
1 cup of water
2 tablespoons of sunflower oil
1/2 teaspoon of salt
 1 cup plain flour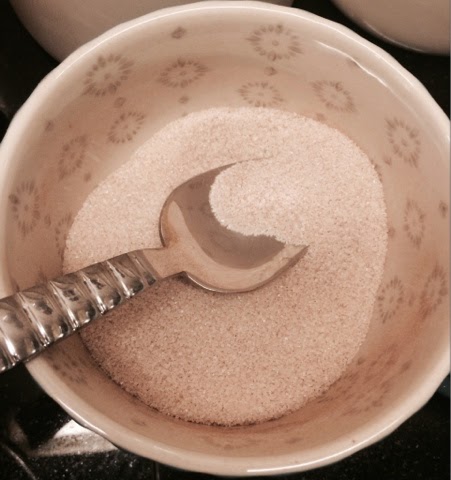 You can make your cinnamon sugar as strong or weak as you like, I love cinnamon so I put as much as I can in.
Make The cinnamon sugar and lay it out on a dinner plate or lasagne dish
In a saucepan boil the water, oil, sugar and salt and remove from the heat immediately. Add your flour and mix until all the flour is incorporated, it'll form a hard dough and that's normal.
Heat your fryer or large saucepan with at least 2.5-3″ of oil, I recommend Sunflower oil.
Test the oil by dropping a small ball of dough in and it it bubbles like mad, you're ready to go.
fill your piping bag with the dough, it will be hot so be careful, twist the top of the bag tightly so all the dough moves down to the tip and pipe out long strips of about 4″ and cut fron the nozzle with a scissors, just mind you don't get splashed with the oil, I like to make sure the end of the churro is in the oil before I cut the other end with the scissors so there's not so much of a splash. Don't cook more than three at a time, they tend to stick together.
Using a slotted spoon or a tongs remove the churros when a light golden colour and leave on a bed of paper towels to drain the excess oil.
After a few minutes, roll the churros in the cinnamon sugar, sprinkling the top with sugar until all surfaces are covered in it.
keep going until the dough is used up.
I've seen them baked in the oven  to be healthier but they're just not the same…if you don't like chocolate, I've seen them with toffee sauce and custard or cream, it's completely up to you!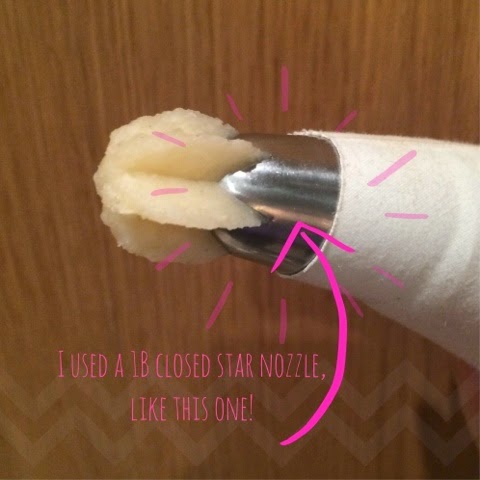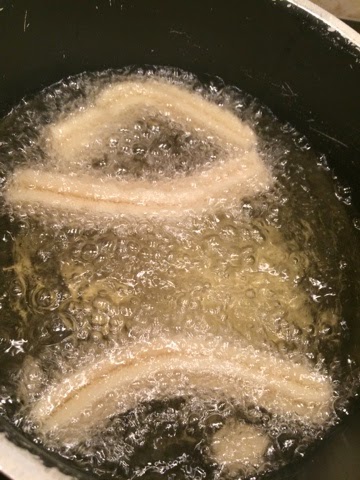 I used my oldest crappiest saucepan for this..
Chocolate Sauce
3oz dark chocolate (I love Green and Black's Mayan Gold)
1 oz milk chocolate
3/4 cup double cream
1/4 tsp chilli powder (optional)
In a heat proof bowl break up the chocolate and place over a bowl of boiling water, make sure the bottom of the bowl does NOT touch the water or your chocolate will burn and separate. , stir until melted and remove from the heat, mix in the chilli and then add the cream until it's all combines into a thick glossy sauce.
Serve warm in a ramekin or small tea cup, in which to dunk the churros.
Please be careful with the oil and if you're doing it on your stovetop-don't forget turn the power/gas off when you're done! The last thing you need is an oil fire!