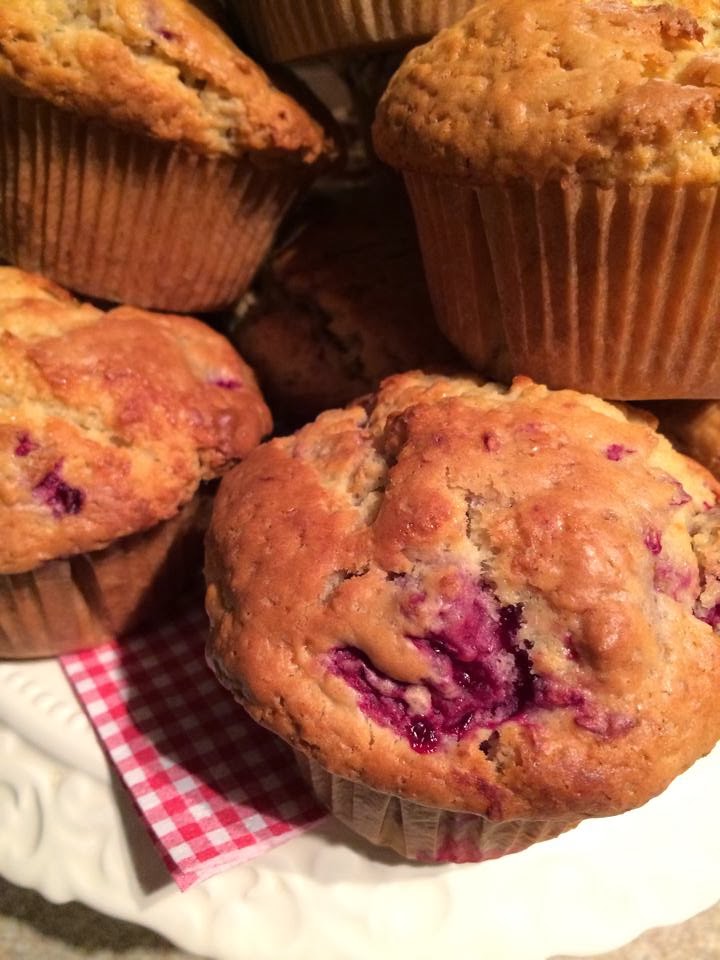 Another recipe I'd love to share with you is my Raspberry Yogurt Muffins, feel free to play about with the ingredients a bit, it depends what mood you're in you could replace the milk for canned coconut milk and a tablespoon of shredded coconut. add some chopped peaches to the raspberries or pop in some lime zest and a dash of lime juice….
There's nothing worse than going out for a coffee with friends and decide to treat yourself, you're having a Cappuccino and so you might as well go the whole hog, since you're out….and you order the fluffy muffin…..only for it to be rock hard, tasteless and stale!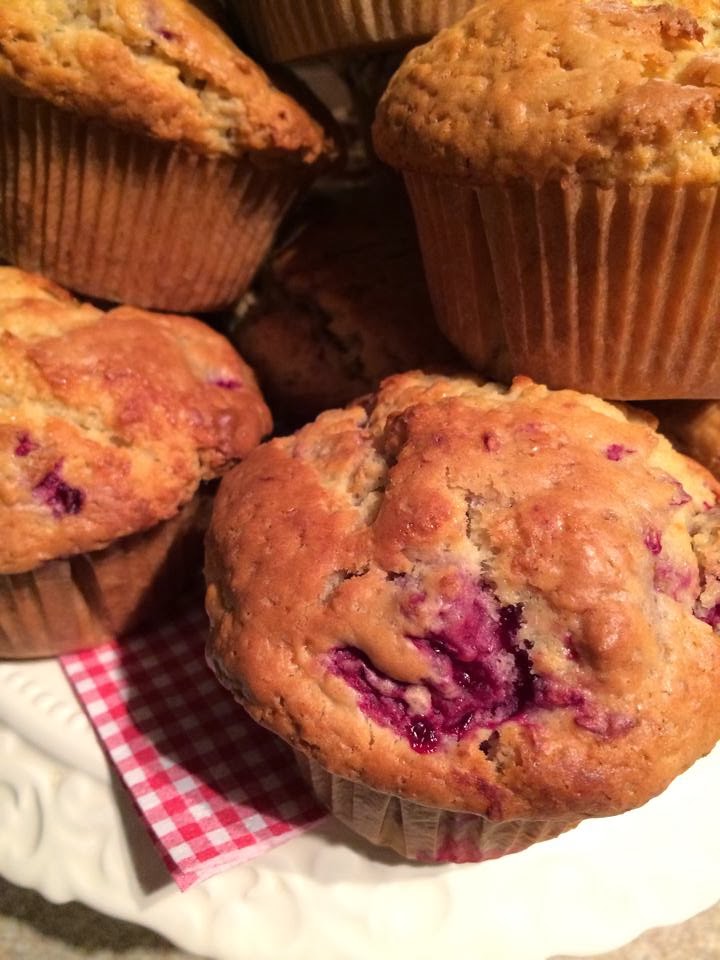 For those being extremely rigid with their 'New Year's Resolution's' replace the yogurt and milk with low fat varieties, stevia instead of sugar add  a tablespoon of oatmeal … and so on…
You won't feel like such a gannet then if you have two, I mean…fruit is part of your five a day!
I'll get on with it…
Ingredients:
12 oz Plain Flour

1/2 Tablespoons Baking Powder
1/4 tsp Baking Powder
6oz Sugar
1 tsp Vanilla Extract
5oz Milk
1 egg
2oz Butter
2 oz Greek Style Natural yogurt (you can use peach if you wish)
1 punnet of Raspberries-washed and drained.
Preheat the oven to 180°C
Sieve all your dry ingredients and set aside.
Beat the butter and sugar until fluffy and then add milk and egg, yogurt and vanilla.
Mix half the dry ingredients first then all and mix until all the lumps are gone then fold in the raspberries.
Using an ice cream scoop, scoop the batter into a lined muffin tray and bake for 20 minutes. Remove and allow to cool.
Makes about 10 Muffins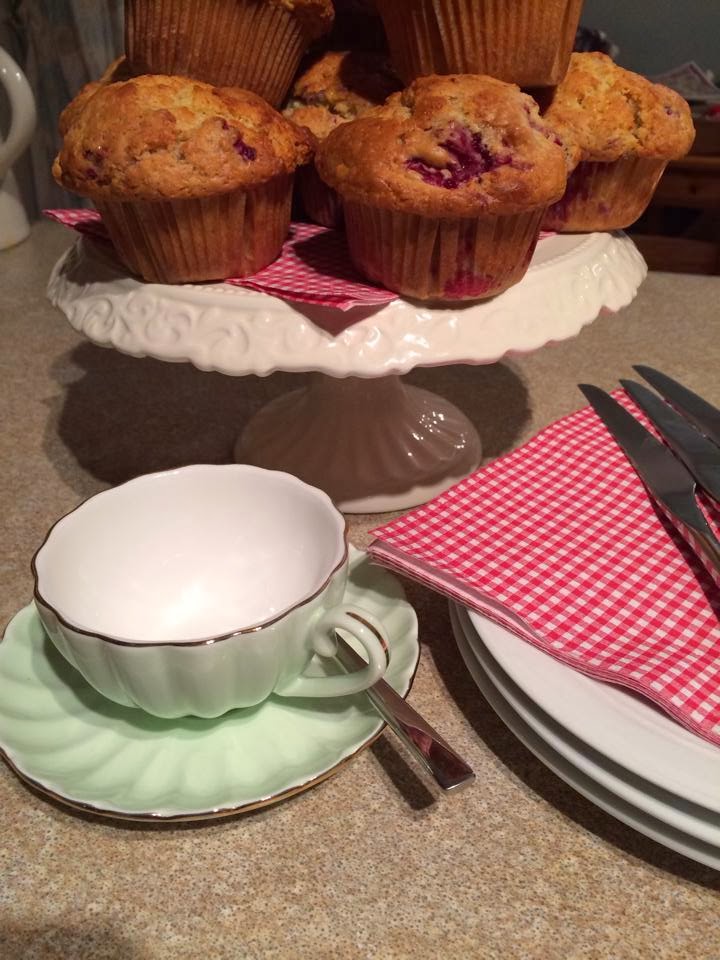 ---
Try them and please comment, tell me what you think, post pictures of your finished muffins!
Save