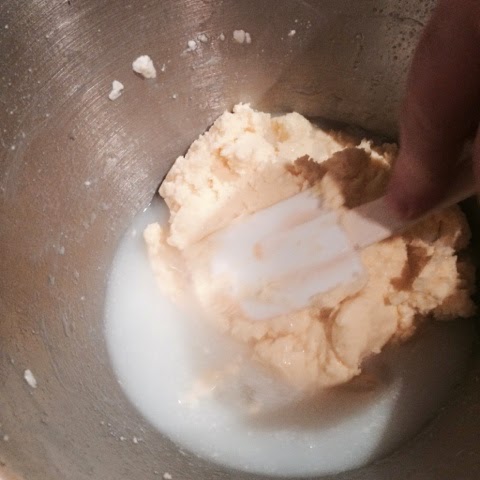 Traditional Irish Soda Bread
I had an immense craving for brown bread this week, good home made stuff so I decided to make some! While we were grocery shopping, I really found it difficult to buy the pre-made buttermilk, I just couldn't do it! Once you make your own butter and make the leftover buttermilk into something yummy like scones or soda bread, you'll never go back! The supermarket stuff is just milk with acid added to it to sour it…so I convinced Ryan, my husband to make his butter again, with the promise of warm bread to spread it on later and it didn't take much convincing….he walked through Tesco with a smile on his face at the thought, proud as a peacock, he loves how everyone asks him to make them a pound of butter, you can find his recipe here.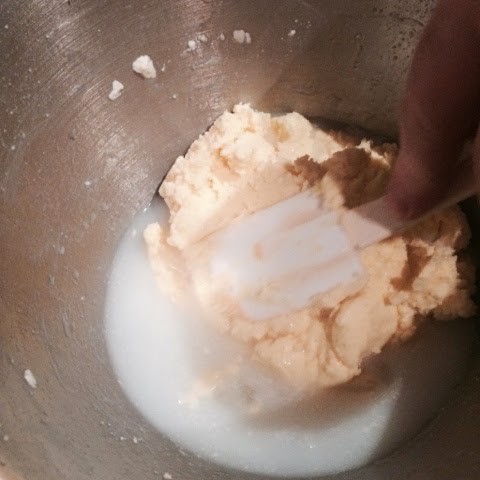 When making butter, as soon as cream splits, the buttermilk comes right out.
You've got to love Irish bread, I saw that Paul Hollywood made an Irish white soda bread and posted it on his page and was quickly devoured for calling it Irish soda bread when ours is brown….I'm a bit confused because they both have soda, just one is made with plain flour and not half and half like the brown one.
There are actually so many types of soda bread, yes in Ireland we make brown but are also known for a white one with currants and caraway seeds, but in Scotland they make farls, the Polish, Australians and Serbs all have their own variety too. I think it just depends of the individual.
In Ireland, we eat it with either fruit preserves, cheddar cheese, smoked salmon and a dash of lemon juice or just plain, buttered with a nice creamy soup or stew.
Here's my recipe for Soda Bread: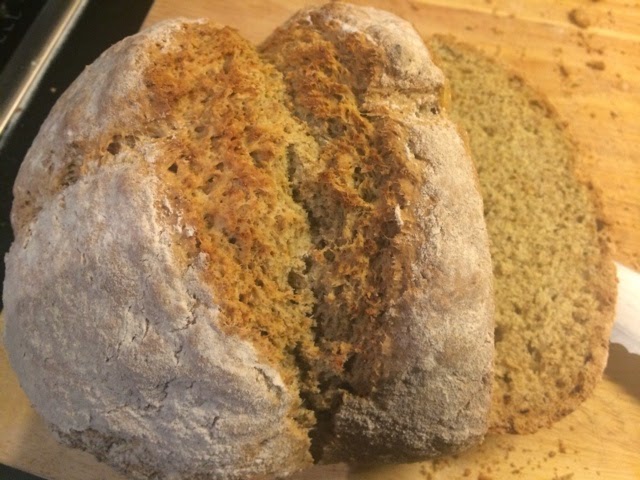 Traditional Irish Soda Bread
2 cups wholewheat flour
2 cups white flour
a pinch of salt
1tbsp sugar (you can use treacle if you wish)
500mls Buttermilk
1tsp baking soda
Preheat the oven to 230˚C
Mix all the ingredients together until it resembles a sticky but smooth ball and form into a disc shape, about 1.5 inches high.
On a baking floured baking tray, place the dough and slightly score a cross in the dough and sprinkle flour all over before popping it in the oven to bake at 230˚C for 15 minutes and then turn down to 200˚ for a further 30 minutes until the bread sounds hollow when you knock on the bottom.
Allow to cool on a wire rack.