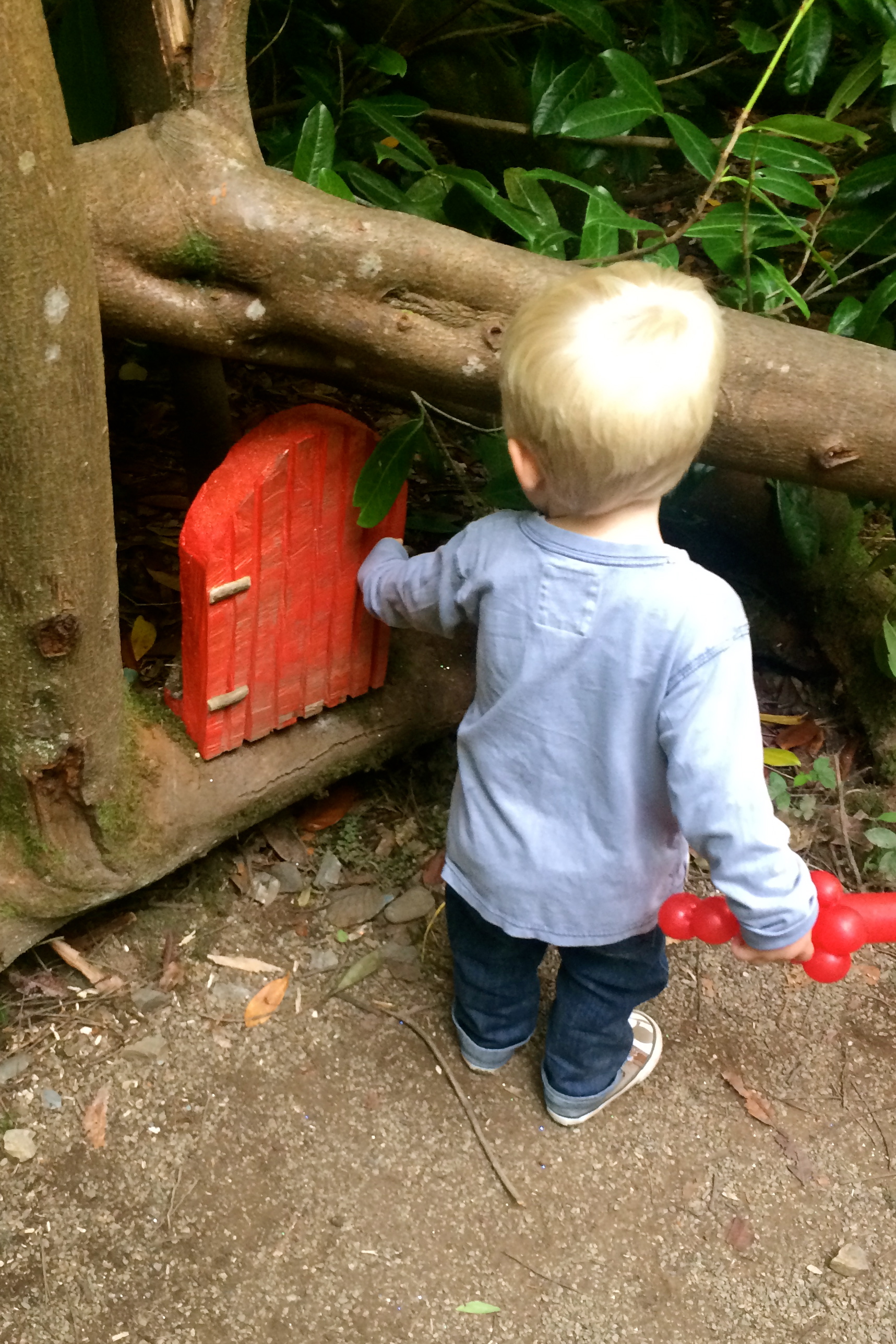 Wells House, Gorey, Co.Wexford
I recently visited another one of Ireland's historical houses, Well's House in Gorey, Co.Wexford.  We're so incredibly lucky in this country, to have such magnificent period houses and estates that are all accessible to the public!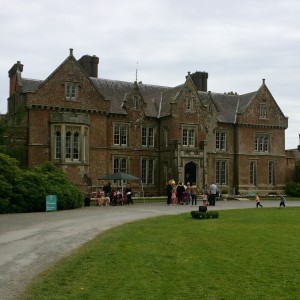 When asking friends if they had head of Wells House, nobody had ever heard of it, is it something that the people of Wexford keep secret? I can see why. If you have young kids and need to entertain them in the most financially friendly way possible, THIS is the place to go! Firstly, it's just €8 a car, no matter how many people are in it -or animals for that matter, you can fill up a people carrier or SUV with a family and a picnic and spend the whole day here, even bring your dogs!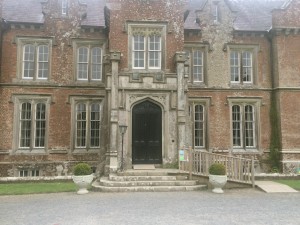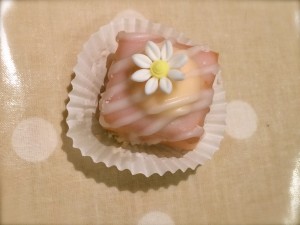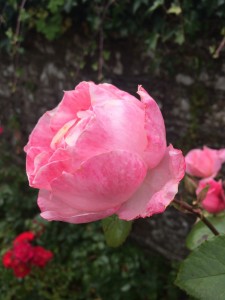 You arrive through the gates and as you drive down the avenue, the stunning house appears, perfectly framed by the tree's planted down the avenue, a russet coloured mansion which originates from the 17th century, it's been always been a welcoming place and was even  home to of Ireland's first holiday camp's, little holiday chalets were built on the grounds in the 1960's, badminton courts and even a bowling alley were built for holiday makers. Today, the chalets are still there but are no longer available, you can see the retro light fittings and curtains through the dusty windows, perhaps one day, it'll be reopened for it's original purpose.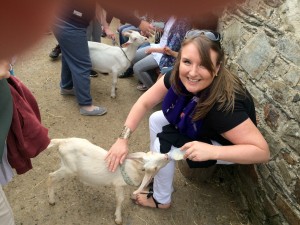 The picnic area is vast with an ample selection of picnic tables and and enormous playground for the little ones to built an appetite. After lunch we made our way to the animal sanctuary where kids and adults alike can interact with the pigs and donkeys, feed the goat kid's, bunnies, guinea pigs and even raccoon's. I lined up with the 5 year old's to feed the goat kids and sat like a simpleton but I didn't care, I ADORE animals and go weak at the knee's at the sight of anything with fur, I was very close to having a pony ride too but I felt silly as an experienced rider, so I graciously bowed out of that one! Barney the depressed donkey stole my heart, he calmly stands in his pen with full access to his stable if the attention it too much for him, I stood with him for a good 30 mins, giving his back and withers a good massage. Gorgeous little boy!!! He definitely stole my heart. There is a reptile room too, my Brothers in law and nephews went in while I constantly said "Nope…nope…nope", I wasn't having any of it!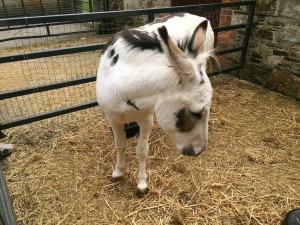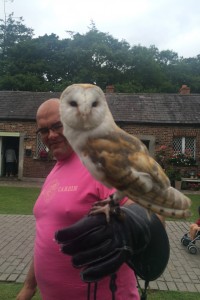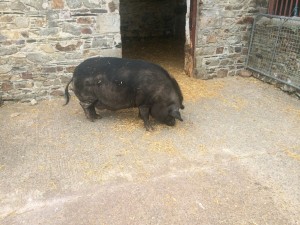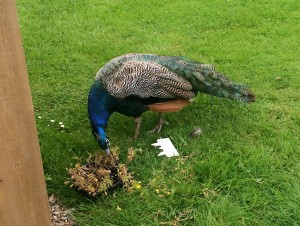 Next, we moved on to the craft courtyard, where you can find a full array of shops from wooden toy stores to art galleries and garden centres, where you might be lucky to catch a glimpse of the Peacocks.
Willow Cottage Aromatherapy products are based in the craft courtyard and I had a chat with Angela 'Angie' Healy, the owner who makes all her own products in the store, I treated myself and the Mother in law to some hand cream and a rejuvenating face cream. The products all smell divine, so good you might just want to eat them! It's like an apothecary for skin mood with everything from 'blackjack' soap to chocolate orange lipbalm.  Angie also makes a rescue cream which is said to be miraculous for rashes and other skin conditions…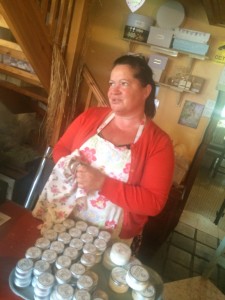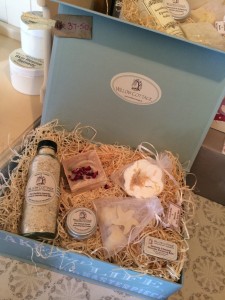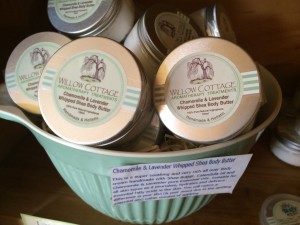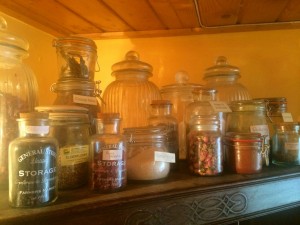 If you've had enough retail therapy, you can proceed to the visitors centre for a cup of coffee and a slice of cake or even a burger from the barbeque and listen to one of the local bands play live in the outdoor dining area.
If you feel like stretching your legs, you can take a walk through the Lady Frances Woodland Walkway, a beautiful woodland walk, dotted with ancient tree's and fairy doors and animals from the Gruffalo stories like the owl, badger, fox and even a wood carved Gruffalo.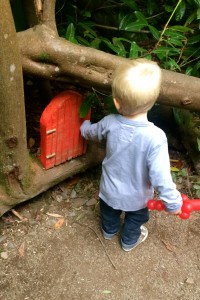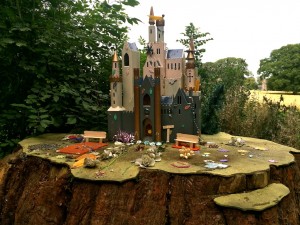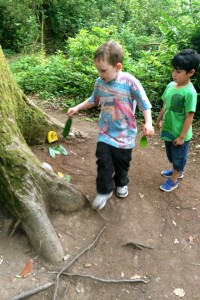 Sadly, we were too late for the house tour, they book up early and the next one available was too late for us as we had a drive back to Dublin to make and birthday cake at my brother in Law's house to devour with tea as we chatted about our adventures of the day. We have vowed to go back for the Victorian Christmas event, the kids can visit Santa Claus, we can drink hot chocolates and enjoy the magic of Wells House…. can't wait!
I can't stress how incredibly cheap this place is to visit, you can wear out your kids in the country air with so much to occupy them, from €2 pony rides and feeding the goats is €2 also but that goes to feeding the animals which are all rescues. In addition, the Fairy doors which normally retail from about €25-30 are only €5 at Wells in the toy shop at the Craft Courtyard!
---
Upcoming Event's:
The Mad Hatter's tea Party:
Details listed here
'Dare To Scare' Halloween Tour
Details listed here
Just make sure that the first thing you do is get to the visitors centre and book your house tour!
More to come but watch out for updates on their Facebook page and website: http://www.wellshouse.ie
If you've any more questions, don't hesitate to give them a call, the staff are so delightfully helpful, I'm sure they'll be able to assist you.
Save
Save