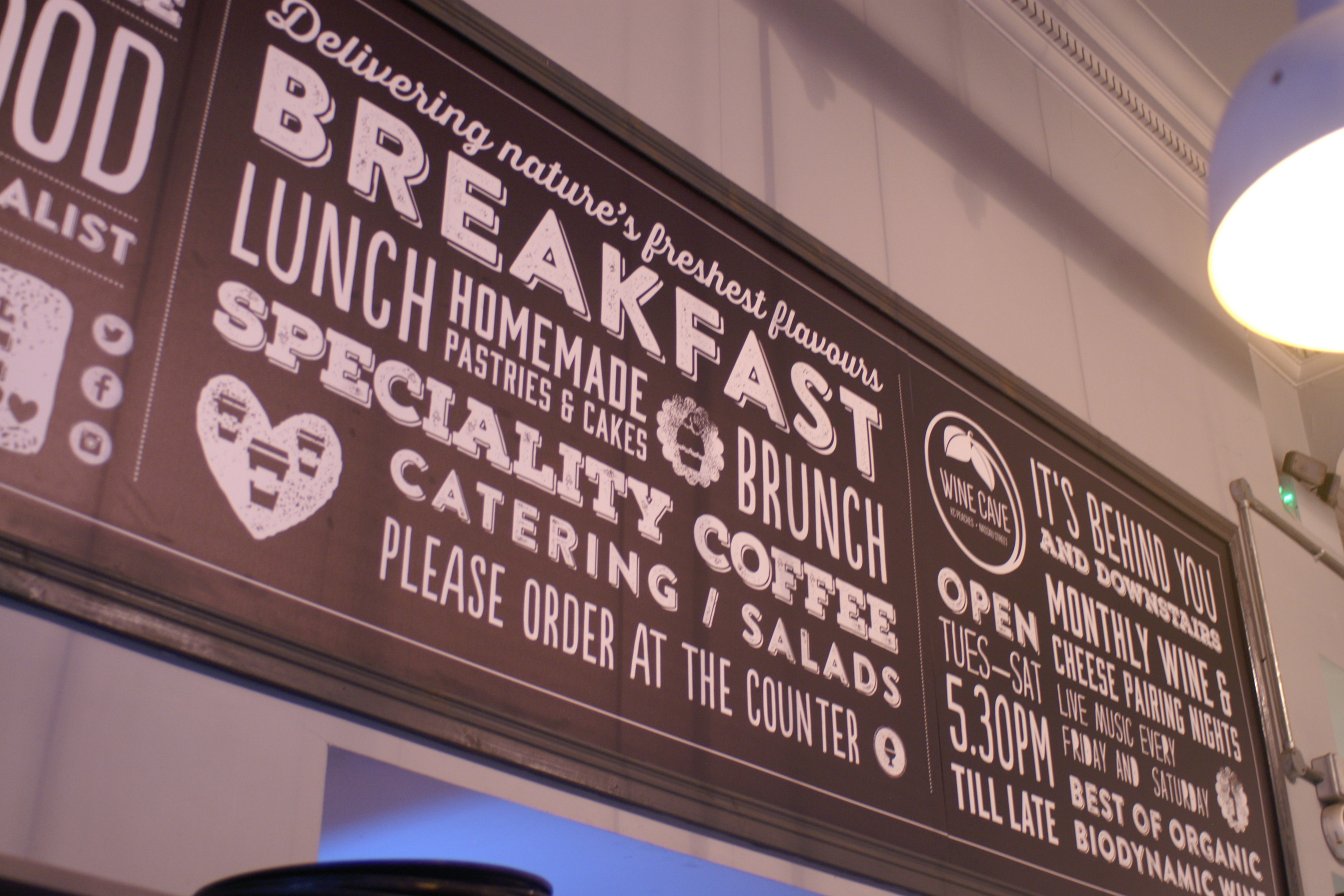 Sometimes it's nice to experience your city from the eyes of a tourist and step outside your everyday life for a change.  At some point in your life, be it school or whatever, you will have visited local museums and landmarks and being so young, it would leave a memory but you wouldn't have taken it all in like an adult. In my twenties, when I lived in Dublin, most weekends, I'd venture into the city and visit the National Gallery or the National History museum, I've always been obsessed with Ancient History.
Anyway, Ryan and I had a day off together, he's on two weeks annual leave, which I can't do, so at least we had a few days together. Rather than laze the time away, we made plans, we decided to get the DART train into town nice and early, and have breakfast at an Irish bistro that's been featured in this week's Huffington Post, Hatch & Sons and begin our day with full tummies, the National History Museum, some shopping, Kilmainham Gaol and then to a Blogger Meet Up.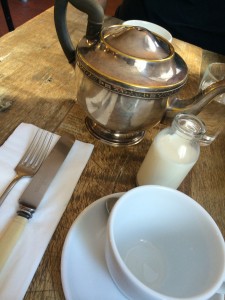 The National History Museum
We're so lucky to have such a rich history and in addition an amazing collection of artifacts from a wide range of periods!
You enter through a beautiful glass domed room, lined with gifts and Celtic jewellery  and entry is free and a €5 donation is optional.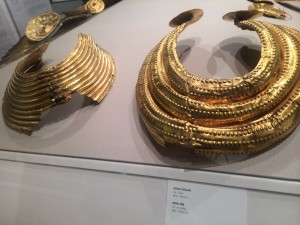 First thing you're hit with is the Iron Age jewellery, stunning gold torc's and beaded necklaces, in smaller rooms off the main hall, you have Bog bodies like Clonycavan man, believed to have been kings that were sacrificed for the fertility of the people. The conditions of the soil in the bogs, perfectly preserved the bodies and you can see Clonycavan Man's hairstyle, perfectly preserved, fingernails and every wrinkle, sad but amazing at the same time to be looking at someone who was alive 4 thousand years ago!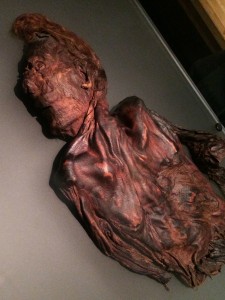 In addition to the vast collection,  there's a range of ecclesiastical artifacts from croziers, chalices, bibles and shrines.
My favourite will always be the Egyptian collection though, hidden in a small room on top of one of the tiny spiral staircases off the main hall, you'll find two human mummies and even a mummified cat! I could I could literally stay in there for hours!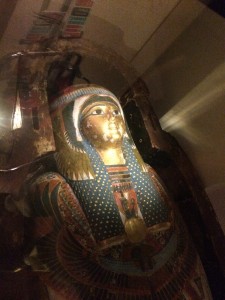 Entrance through Kildare Street
Tuesday – Saturday: 10am – 5pm
Sunday: 2pm – 5pm
Closed Mondays, Christmas Day and Good Friday
---
Kilmainham Gaol
Located a little further out of the city centre, Kilmainham Gaol  (old word for 'Jail') played a large part in the War for Independence and The Easter Rising of 1916 and more recently has been used for film production, some Film and TV show's include: In The Name of The Father, Primeval, Ripper Street, The Wind That Shakes The Barley, Michael Collins as well as music videos for U2 & Sinead O'Connor.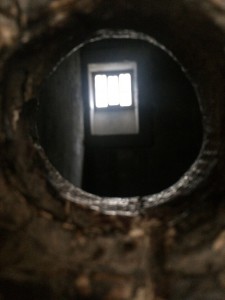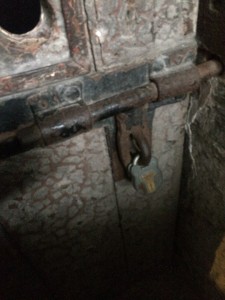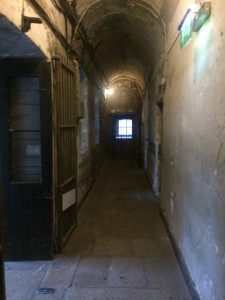 The old gaol was extremely dungeon like and each cell held  up to five prisoners during the famine, men and women were mixed and with no glass on the windows, a single candle per prisoner was their only light and heat source, bread and water also being their only diet, definitely encouraging to stay on the right side of the law!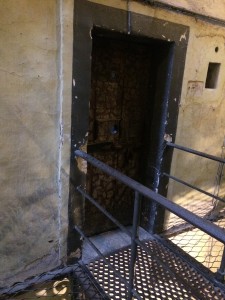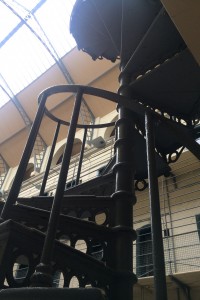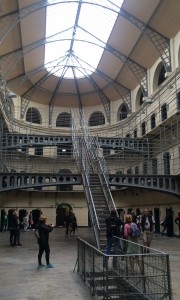 I cannot describe what it's like to visit Kilmainham, personally, rather than the leprechaun stuff and the pub culture, this is where tourists should go if they want to see the real Irish history.
Inchicore Road,
Kilmainham
Tickets are about €4pp
Access by Luas red line to Suir Road stop (cross the bridge and walk straight on until you reach the Hilton Hotel, about 6 minute walk)
---
We finished the day by attending the Irish Blogger Association Meet up at KC Peaches' Wine Cave  on Nassau Street, okay, well I went, poor Ryan decided to stay in Costa Coffee while I networked with new bloggers and some of my existing blogger buddies like Margaret from MagsStyle and Carol from The Jolly Caucus Race.
I LOVE KC PEACHES!!!!
KC Peaches is a buffet of delicious and healthy food, not all healthy mind, their huge sash window's are laced with an Easy-build unit's filled with meringues and cupcakes, tarts and brownies, I've only ever had the brownies which are a slice of heaven, seriously rich and decadent and must me washed down with a caffeinated beverage, so dense, if you smile, you'll have brown teeth, sticky and gorgeous!
Aside from the sweet stuff, you can create your own salad or have a warm dish like dahl or even a choice of soups! The place is always hopping, queue's everywhere, but won't be in line for long, there are 5 places to pay for your lunch.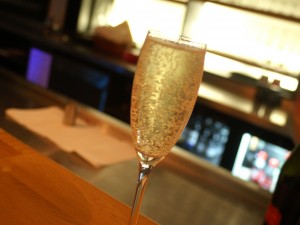 I had never been down to the basement Wine Cave, we were given a menu of delicious Bellini's like Watermelon, strawberry or classic peach at a bargain price and then some gorgeous canepe's came our way, warm tartlet's of balsamic caramelized onion and cheese, topped with a baked cherry tomato or the mini toasts with goats cheese and fig, I must say, I made a pig of myself and must have eaten half of the canepe's before the girls even got a look in, I hadn't eaten since brunch! haha!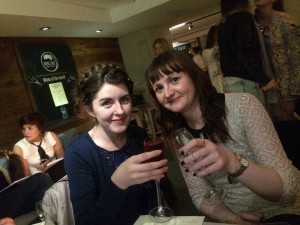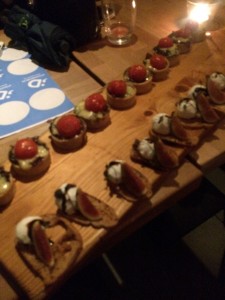 Save