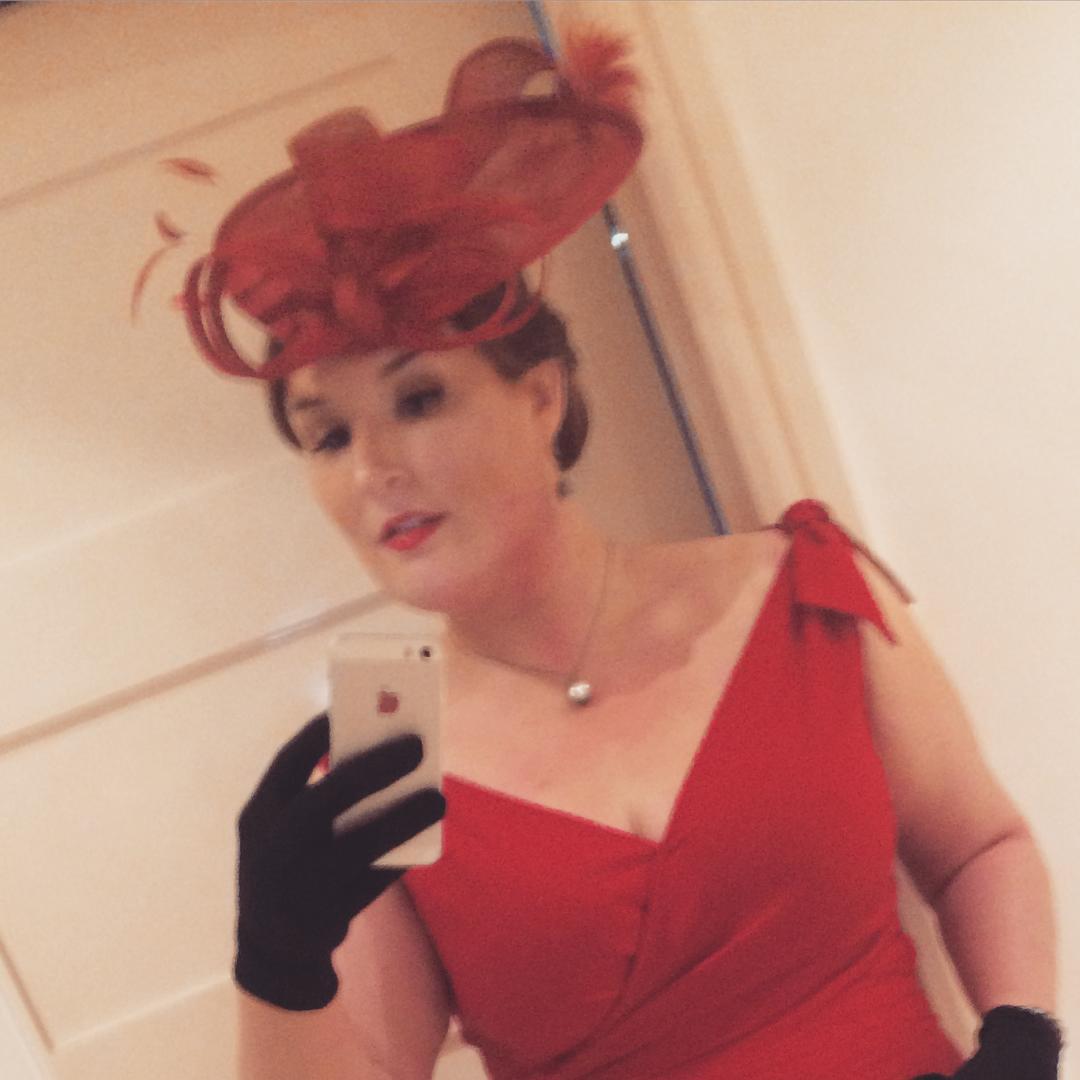 The Dublin Horse Show 2015
The Dublin Horse Show has always been on the top of my to to list, I'm not into horse racing but I love jumping and cross country. I'd been going since I was about seven years old when every thing I ever wanted was to be a professional rider, things happened and we moved to Galway when I was 12 and that was the end of that…
I'd planned to join the local Polo club this year too but with work and other commitments it just didn't fit in to my schedule.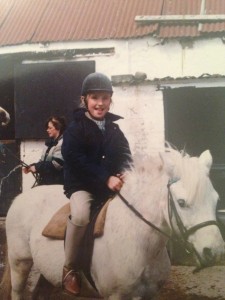 Anyway,  now I'm back home on the east coast, I decided I was going to attend the Horse Show and took a few days off work so I could do it, best decision ever!!!! The event ran from Wednesday, August 5th until Sunday 9th, I attended Ladies Day first, watched the Aga Kahn Cup on Friday from home and then went in again on Saturday, on Sunday I had commitments previously made but still caught the Grand Prix action on my phone 😉
---
 The Ladies Day Outfit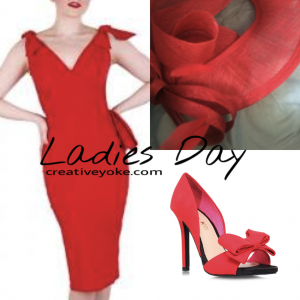 So, I have a favourite dress and I decided to wear that again, a vintage style Alicia Estrada scarlet red dress and I also discovered Hat Society in Dundrum's Station House, literally in the platform of the Luas Dundrum tram stop which is run by Sarah Stephens, she also makes her own hats. I hired a hat from Sarah and in addition, bought some Kurt Geiger shoes and a vintage lace handbag.. I adore red and so does my husband- hence he bought me the dress.
I had most of the accessories myself, I wore my wedding jewellery, Marcasite and pearl earrings and pendant with a matching bracelet and black satin feel wrist gloves, to finish that  ladylike look. I can't commend House of Fraser highly enough and Karolina from the Dundrum store, the shoes were nowhere to be found in my size online, even Kurt Geiger were sold out and Karolina had House of Fraser search all their stores in the UK to find me the last pair in size 8. You know that feeling when you see something you want and you just have to have it!?? They were a little too much of  an orangey red but I didn't care, had I more time, I would have had them dyed a couple of shades darker.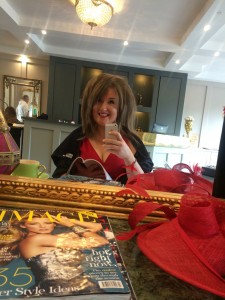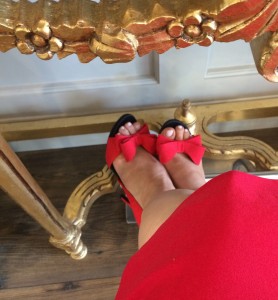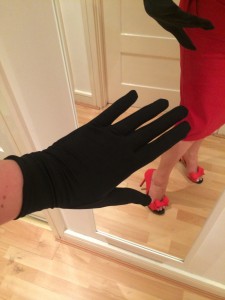 ---
I arrived at the RDS and went with my Mum and Aunt and what a day we had, I did enter the Ladies Day competition, I hadn't a snowball's chance but what about it, it's the taking part and the experience, not the winning..yes it would have been nice but there were women who plan their outfit over a year in advance and it's obvious less is more for the winners! There were design students who make hats out of shellfish and painted them, women who had shed 4 stone and redesigned their wedding dresses, dying them and adding lace (I'm tempted to do this next year and wear my dress again, dying it red).
After entering the competition we had lunch and Champagne, watched some events and did a spot of shopping, such a wonderful day, I got there by Dart and went home the same way, feeling a little foolish in my hat, alone and was on board entertainment for several children..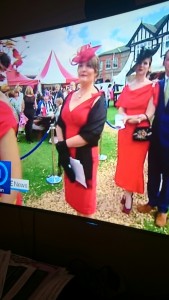 I must however give a shoutout to my Grandfather-in Law, The Aga Khan Cup was exciting to watch but even more exciting knowing it was made by my Grandfather in Law in his own home, many years ago, he's 96 and well retired but my gosh was he a talented man in his day!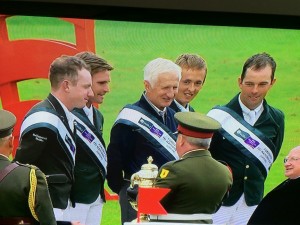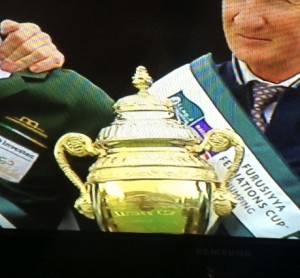 My last day was Saturday, Ryan was called out so I decided to head in to the Horse Show and watch the JLT International Stakes and the Hackneys. Incredible!!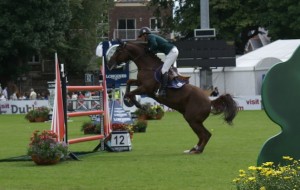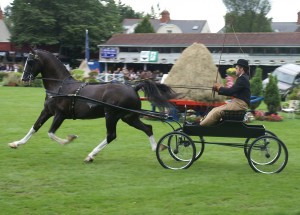 ---
If you decide to visit the Horse Show next year, don't think about it, just do it! I recommend you buy a Season Ticket because going every day could work out rather expensive at €21 per person per day with no readmission once you leave. I also recommend getting involved in ladies day, there is every shape and size and it's such a great atmosphere, it takes place in the picnic area and there's a champagne bar  and picnic tables too, whilst the judging is being done there's everything from Magicians to choirs, Irish dancing and comedy, there is something for everyone and you don't necessarily have to enjoy Equestrian sports to go! Just shop, eat and enjoy the atmosphere!
If you're like me and adore all things Equestrian, think about booking lunch, overlooking the main arena it's definitely an experience and tickets sell rapidly for this, try and get tickets for lunch on the day of the Aga Khan or the Grand Prix days and the atmosphere will be electric as you hear the crowds roar and watch the horses enter and leave the pocket!
Definitely a bucket list thing to do!
Keep your eyes peeled next spring for the 2016 programme and be the early bird! dublinhorseshow.com
Save
Save
Save
Save
Save