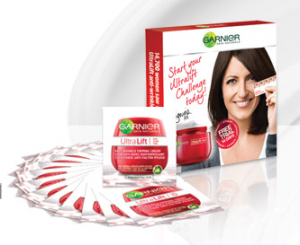 The Garnier Ultra Lift 14 Day Challenge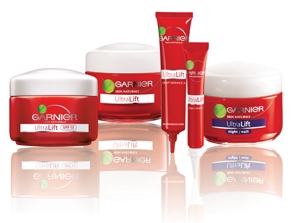 I recently signed up for that Garnier Ultra Lift Challenge we've been seeing on TV for the past few weeks? I'm in my early thirties now and I notice slight changes, those all night parties, lying out in the sun on a lounger all day with not a scraping of sun protection on my skin, there are changes in the skin on my forehead and neck and it's quite alarming when you see it! Suddenly these adverts appeal to you! You imagine yourself walking around with a neck like Joan Rivers, all in the head of course…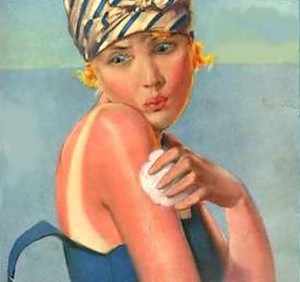 Put your hands up girls, those of you of my generation 90's teenagers, who used Baby Oil from time to time to try and get a tan, I remember at lunch time, late spring, someone would always have a bottle of Baby Oil and we'd all do out on the lawn and smother our legs in it and compare tan lines every day, how idiotic was that?? I now have lots of sun damage on my shins and nose and it can't be reversed… I'm really becoming so aware of it now!! I was laughed out of it by my aunt when I pointed out to my Mum that she was showing over exposure on her cheekbones and temples last week, I suggested she use a factor 80 to be careful. Mum walks her dog every morning at the crack of dawn, she walks miles around the local park and nothing more than a moisturiser on her skin.  There is cancer in our family and is it so wrong to subtly suggest she up's the factor when we were discussing makeup anyway? It still seems a little taboo to suggest more sun protection..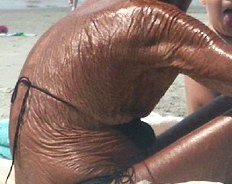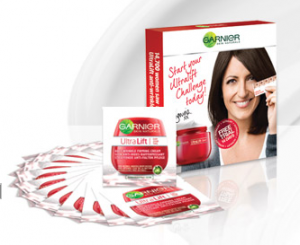 So anyway, about a month after signing up to the Ultra Lift 14 day challenge, this cute little red package appeared in our postbox and I was like a child, fourteen sachets of Ultra Lift, a coupon of my next jar and a wrinkle reader to measure your crows feet- okay I wouldn't say I have crows feet but I was definitely a '2' on the 1-10 scale-scary! I still don't have a Joan Rivers neck thankfully as I'm just 33, but I am actually noticing a change after almost a week, the thinner skin is lightening and feels dewy, there's definitely a more youthful fresher look and I may have gone to a '1' on that scale. I'm not near the end of my fortnight and it is definitely working! A little goes a long way of this stuff so there is plenty to massage into your face and neck… Another thing I am petrified of is the line you get between your cheek and ear when you visually see where your skin has dropped, I don't have this yet but I find myself very aware of it on others and terrified it's going to happen to me.. I am literally religious about anti ageing in these areas and find myself concentrating all my massage action into these places.. please don't let me get webbed jaws/ears, please!!!!
I'm going to to a second part to this post with the photo's to show the final result, I'm personally loving it so far! I'm a big fan of French skincare and I've some good expectations for this product! Scarlett Johansson's been using anti ageing cream since her early 20's as a "preventative measure" so it's never too early to start protecting your skin!
You too can sign up for the challenge by clicking here!