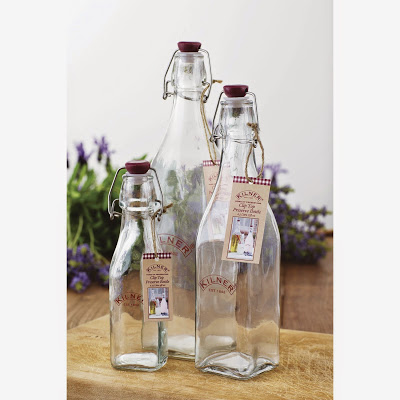 The First Installment of Home Made Christmas Gifts!
Home Made is The Best Kind!
Every Christmas, the world wastes about 2 Billion on unwanted gifts, I've sure got my fair share from trinkety ornaments and things, you know the thought is there but it's not necessarily you or your house is already full of things, I'm a sort of minimalist, everything has it's place, hidden away.. One year, my Mum got a heavy Men's cologne as a present…which was sort of awkward, considering it was a very expensive one, she's a very feminine Chanel No.5 sort of lady.. we really waste so much of our hard earned cash.
I remember Ina Garten (one of my favourite celebrity chef's) saying one year "I believe Christmas gifts should be something that's consumed in one sitting, be it concert/game tickets or food, so you're not imposing clutter in someone's home.." I have to say I agree with her!
Christmas isn't about making yourself broke, forking out a fortune on luxury items, items which you might find luxurious, but not necessarily for someone else.. Yes, I would love a fine cashmere scarf, but that's not what it's about, time is the most luxurious thing you can give someone, we're all so busy these days, rushing about, trying to schedule things into our busy routines… we forget to make time for the most important things, our close friends and family. I would love to spend a whole day, indulging in festive food, drink and fun than a perfume gift set. One of my best friends is an artist and every year, she gifts me with a framed piece of her work and I adore it! I always tell her, if I ever put together a book from my blog, I'd want her to illustrate. She's giving me a piece of her and not spending a fortune, she pours her time and heart into her work and I get to keep it! There's noting better, that and time with her.
This year, I am doing what Ina says and making lots of my presents myself, food and beauty items and they don't cost a lot to make. I've been experimenting all year from flavoured cooking oils, to truffles, savoury crackers, toffee sauces, curds and bath salts.
There are come beautiful ways of packaging your gifts, IKEA have a gorgeous paper shop with all different coloured boxes and paper twine's. I'm a firm lover of Kilner, you may have noticed… I even popped in on my way home yesterday to see their selection, stood back and imagined what I would put in each size and shape of jar that they had. If you love candles like me, you get some airtight glass jars which have no brand embossing in the glass, I wash them, run them through the dishwasher and use them for cornflour, hot chocolate, cocoa, rice…. they make great gift containers too! If you have a shredder at home, like we do, buy a pack of multi coloured printer paper and shred colours  into the clean collecting bin to use as hamper filling, I'd use one colour per gift, as multicoloured hamper fill can look a little careless. I did this last year and it worked a treat! Places like TKMaxx do baskets and organisers in all shapes and materials, from wicker to linen, let your imagination go wild, baskets can then be used for storage by your giftee! Sorted! Also, don't be afraid to ask your local florist for a few metre's of cellophane, they usually only charge a couple of euro for it. Tape it all at the back and dress with a big bow and cascading ribbon's, maybe tie a candy cane to the bow?!
I'll spead the home made gifts over a few blogs as to not overwhelm people and also give me ideas to come up with other ideas.
---
BOOZE!
I will start with flavoured alcohol's though, let's get the best bit out of the way, I mean, I am Irish and I do love a tipple at Christmas, I'm an avid cocktail maker. I know my girlies love a cocktail too..so this could be nice for say a hamper of goodies for them.
 
Perfect 'vessel's for your concoctions.
You can load up on brand quality spirits in Aldi or Lidl, I personally think Aldi is much better quality, I love their Gin, vodka, Amaretto & Triple Sec.
Girls/guys in their late teens, early 20's are so hard to buy for and depending on your country's drinking age laws (Ireland is 18+) Skittles Vodka makes great gifts for that age group. Simply buy one small Kilner jar for each colour of skittles (Heatons have these for about €1.20 each), a bottle of inexpensive vodka. 1/3 fill the bottles with skittles of each colour and fill with vodka, seal the lids, leave for a few days then remove what's left of the sweets, the colour and flavour will be infused with the vodka  but you don't want the nasty little white sweets left in it, it doesn't look very nice…. then top up with vodka and give it a good shake, You can put them into a hamper basket perhaps with some cocktail nuts or shot glasses or an inexpensive cocktail book. Urban Outfitters are great for novelty books and a lot of them aren't expensive. If it's a young man you could put a Breaking Bad or a band t-shirt rolled up with them or a subscription notice for a sports magazine or an iTunes gift card and a selection of crisps, and things..
YUM!
If you would like to remain festive there is a yummy addition for cocktail lovers, Mince Pie Syrup, you can add this to popcorn, pies, add to whiskey or mix into cocktails, place in a Kilner jar and make a label with old fashioned cardboard luggage tags (available in office supply shops)  and tie with a nice festive gingham ribbon, a perfect hostess gift or as part of a cheeseboard hamper.
To make Mince Pie syrup, place 400g of mincemeat pie filling in a saucepan with 250mls of water, boil, allow to cool and then sieve the syrup from the fruit and that's what you use. This must be kept in the fridge and lasts for two weeks. It might be nice to bring with a bottle of whiskey so everyone can enjoy on the night.
More Flavoured Vodka's… but festive!
Find a pretty bottle and fill with vodka or rum and flavour it with vanilla, peppermint/candycane, apple & cinnamon, pomegranate…… possibilities are endless. The infusion process takes up to three weeks before…so you could experiment now and have fun doing it! for apple and cinnamon, just place apple chunks and cinnamon to the vodka with a couple of cinnamon sticks, maybe a star anise to make it extra festive, same for vanilla but slice it down the belly (don't remove the seeds)  and drop them into the vodka.
Candy Cane Vodka
You can either drip candy canes in vodka for a week before removing the remnants but a quicker way is to get a pack of candy canes, break them up first process them into a powder in a food processor, pop the powder into a bottle through a funnel, fill up with vodka, shake like crazy then strain the granules through a cheesecloth or sieve. Your candy cane infusion will be a lovely red colour and by adding it to Baileys Irish Cream, you get a gorgeous festive cocktail! Make a hamper with your infusion with a couple of martini glasses in a basket, some red shredded paper, a box of mince pies (home made even better) FAB!
I love candy canes! You can bash them and cover cake pops in them and all!
Dealz sell boxes of mini candy canes too which I live to tie onto bottles and jars.
In my next blog, I'll be talking about home made sauces, crackers and dips as festive gifts..