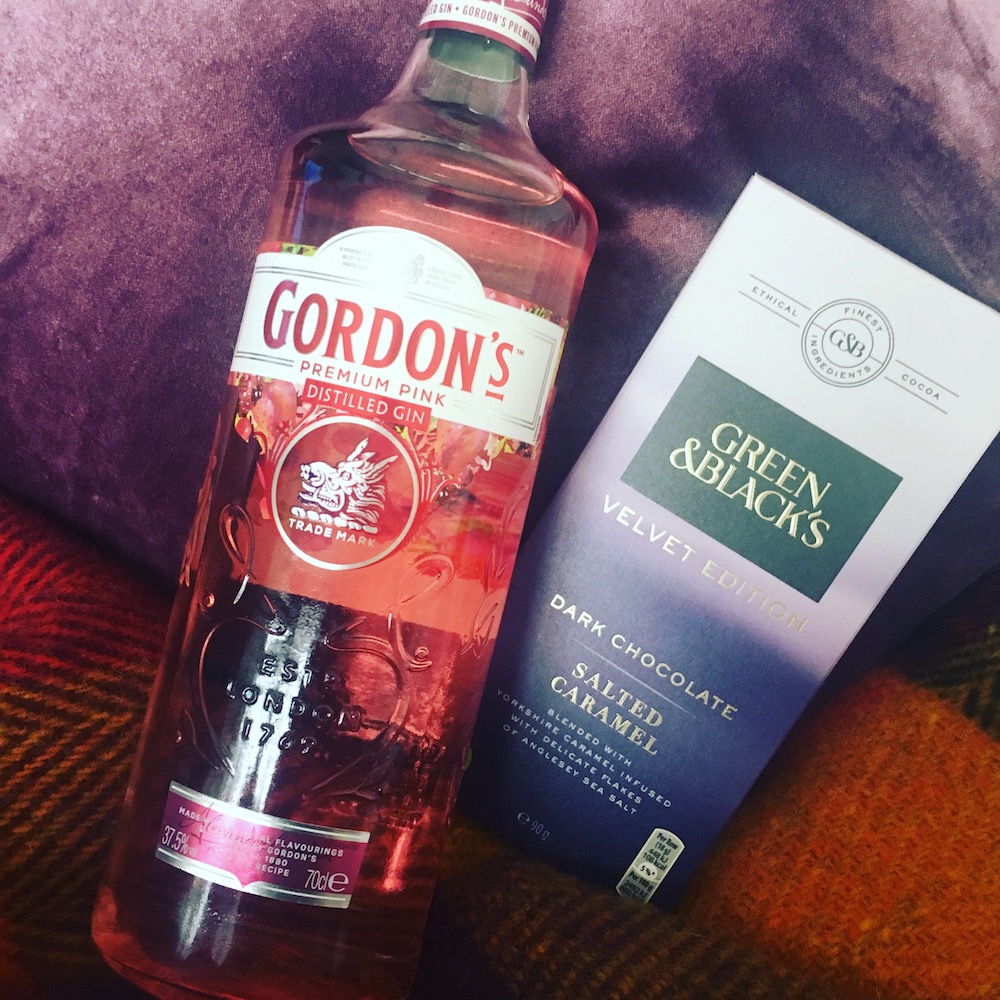 New Gordon's Pink Gin: Limited Edition
I've posted so many posts about alcohol that one might start to worry..? I'm actually just a bit of a gin buff, a nerdy hobby of mine.
Last week I invested in two more bottles,  I got my hands on the Glendalough Winter Gin and a new offering from Gordons, a LIMITED EDITION pink berry infused gin.
I self gifted myself a bottle of Autumn gin by Glendalough Distillery last month, a blend of crab apple and cinnamon among other hand foraged botanics from the Wicklow hills. I instantly fell in love with it, so much so that I'm now obsessed with getting my hands on the other three seasons, so I bought a Winter one the other day. Apparently, most of the 3,000 litres of Glendalough seasonal gin is bought up by the USA hence it's so hard to find here.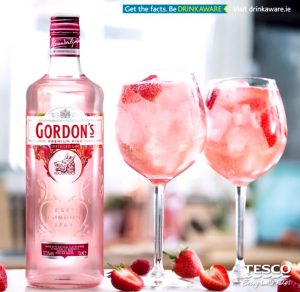 I'm not usually a big Gordons fan, Gunpowder Gin is my preference but the new LIMITED EDITION Pink Gin from Gordons is beautiful, it's only €25 a bottle and available from today. Made with raspberries, strawberries & redcurrant, it's a little sweet and smells berries and vanilla, sort of like Robinsons Squash when undiluted but with a nice glass filled with ice, and strawberries and blueberries and a nice superior tonic like Fevertree or Thomas Henry. I personally find Schweppes a little sugary but Fevertree is delicious, perhaps even a Poachers tonic with orange for an even fruiter kick! Try it before it's gone, even better, stock up for those Christmas parties.. a little gold leaf on the glass and a sprig of redcurrant and you'll be the talk of the party ?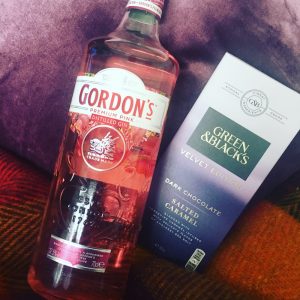 You might also like: Specially curated displays in Tesco meant that Green & Blacks new Velvet edition chocolate was displayed right beside the Gordons display, delicious dark fair trade chocolate with seasalt and crunchy pieces of caramel, it's divine!