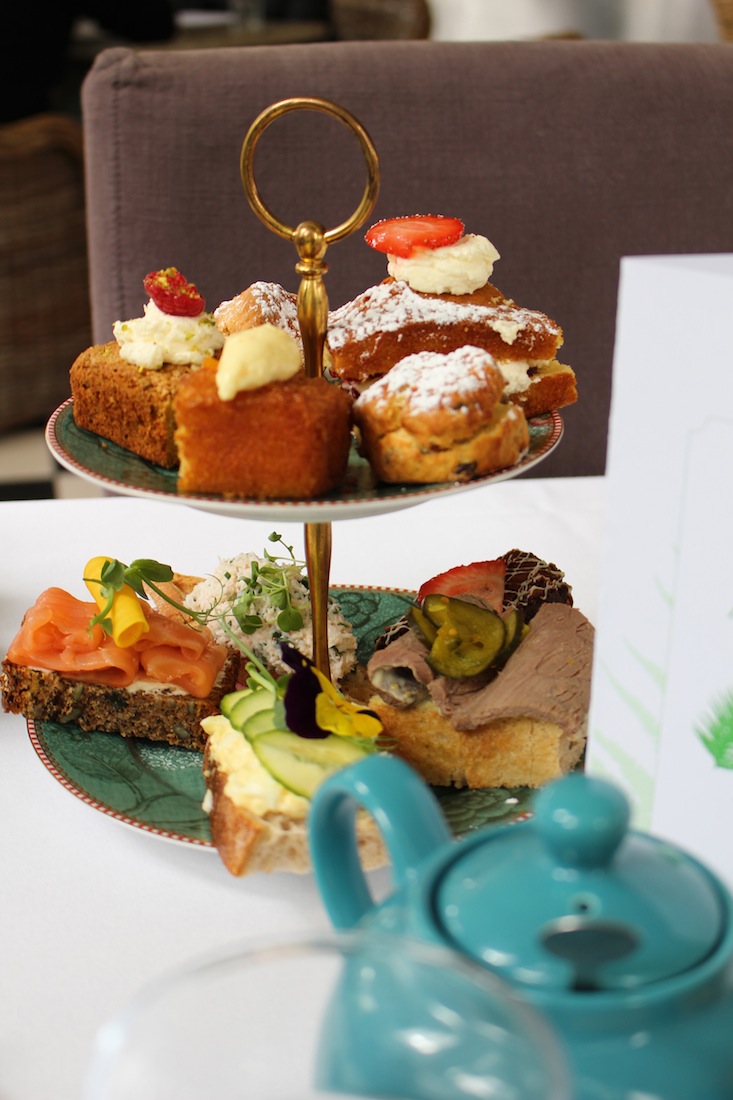 Review: The Fernhouse Cafe Afternoon Tea (Avoca Kilmacanogue)

I admit I am a bit of an afternoon tea princess, I enjoy it immensely and I will gladly admit that. I've enjoyed a good tea in some of the most luxurious hotels and never has one left an impression as much as The Fernhouse Cafe at Avoca in Kilmacanogue, Co.Wicklow.
Avoca has a reputation for being a bit of an epicurean paradise, delicious mounds of salads and cakes on oversized plates, imported brands from around the globe, jams, jellies, chocolate and cheese.. I dare you to go in with an empty stomach and resist their displays.. The most fascinating thing is that although it's got such a good name, the food is extremely unpretentious, their cakes are just like something your grandmother would make, oversized classics made by someone with a big heart.
Normally we avoid Avoca in Kilmac' like the plague on the weekends, there is never parking, and it's slightly overcrowded, weekdays however are a different story. I was delighted when my Godmother-who knows I'm a foodie, presented me with a Christmas gift card for The Fernhouse, explaining that they were launching an afternoon tea. Three months later, we finally got around to booking, a delightfully fresh and sunny Monday morning in Spring when the surrounding gardens are at their finest.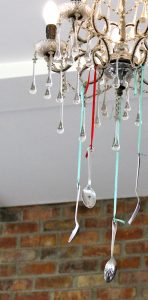 The Fernhouse is built in the style of a Victorian Fern House, converted lovingly into a restaurant, floor to ceiling sash windows, bright and airy, exposed brick and eclectic mis-matched furniture and chalk painted panels and chandeliers adorned with silverware, dangling from satin ribbon in Avoca colours of raspberry and aqua.
Our table was all set up for us, complete with fresh linens and Avoca signature tableware. We sat right alongside the windows, our silverware gleaming in the Spring sunshine, everything felt so crisp and new, absolutely gorgeous. I was happy to see an afternoon tea menu on the table too, I find in most places, there is no menu and you have no idea what you're eating. The staff were delightful and offered to take a picture of us, they even made me seafood-free sandwiches, I always forget to ask and end up leaving half of my finger sandwiches, moo!
I will say, the portions are very over generous, the sandwich bread is like doorsteps and I'm not complaining, I'm a girl who enjoys her carbs!! I had a Swiss cheese, fresh tomato and ham in lieu of seafood, succulent roast beef with cucumber relish and a delicious egg salad garnished with wafer thin cucumber, himself had gravadlax and crabmeat. You can definitely eat this with your hands, it's not dainty little crustless sandwiches, open your mouth wide and get it in, just enjoy it!!
Moving on to the sweets, I was almost too full to go any further after the savouries, however, I wasn't missing out! They could roll me out of there, so help me god I was having my treat!
Two miniature fruit scones with clotted cream, I was very impressed with this by the way, in addition to a choice of raspberry or strawberry jam, no doubt Avoca's own. Finally a rich, moist decadent brownie, a fudgy pistachio financier, orange drizzle cake and a personal Victoria sponge, again HUGE portions but you DON'T CARE, it's cake heaven and besides, you can take it home with you if you just can't stretch your gut any further, just ask and they'll pop it in a box for you to go.
I definitely recommend a glass of Prosecco, served with raspberries and blueberries and for the hot drink, their loose Earl Grey Tea with lemon.
It's all too delicious, I very much recommend you try it for yourself. One would do two people and everything is big enough to cut in two and still enjoy.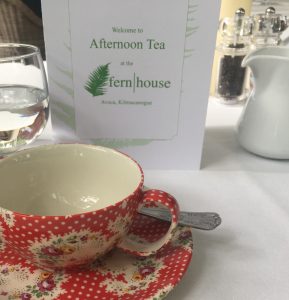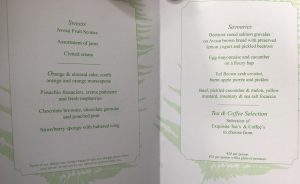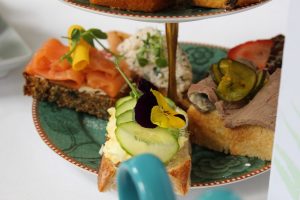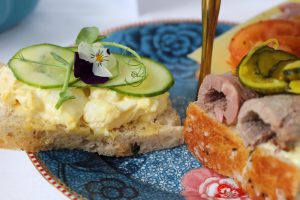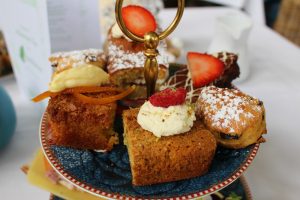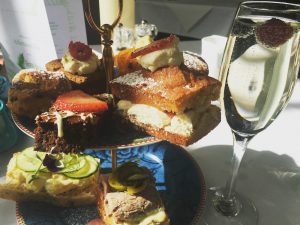 After your lunch, if you can walk, I recommend checking out the small garden and woodlands, followed by a trip to Joeanne Caffrey's floral shop, even just to see her displays!! Just stunning! Each season there is a beautiful array of flowers, especially in Spring but Christmas is also Spectacular, you're guaranteed a work of art at a competitive price.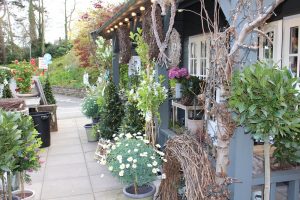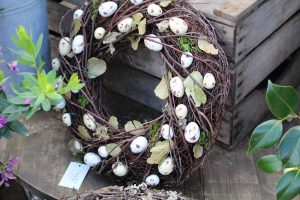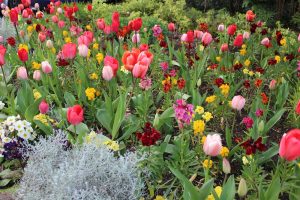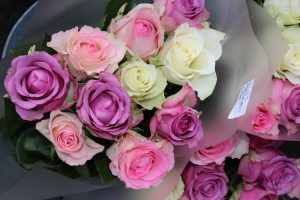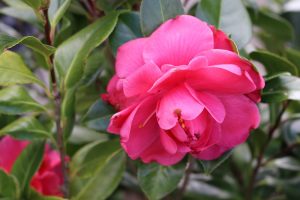 ---
Afternoon Tea runs Monday-Friday only from 3pm, Booking in advance is highly recommended +353 1 274 6990
For more information on AVOCA, visit their website
Save