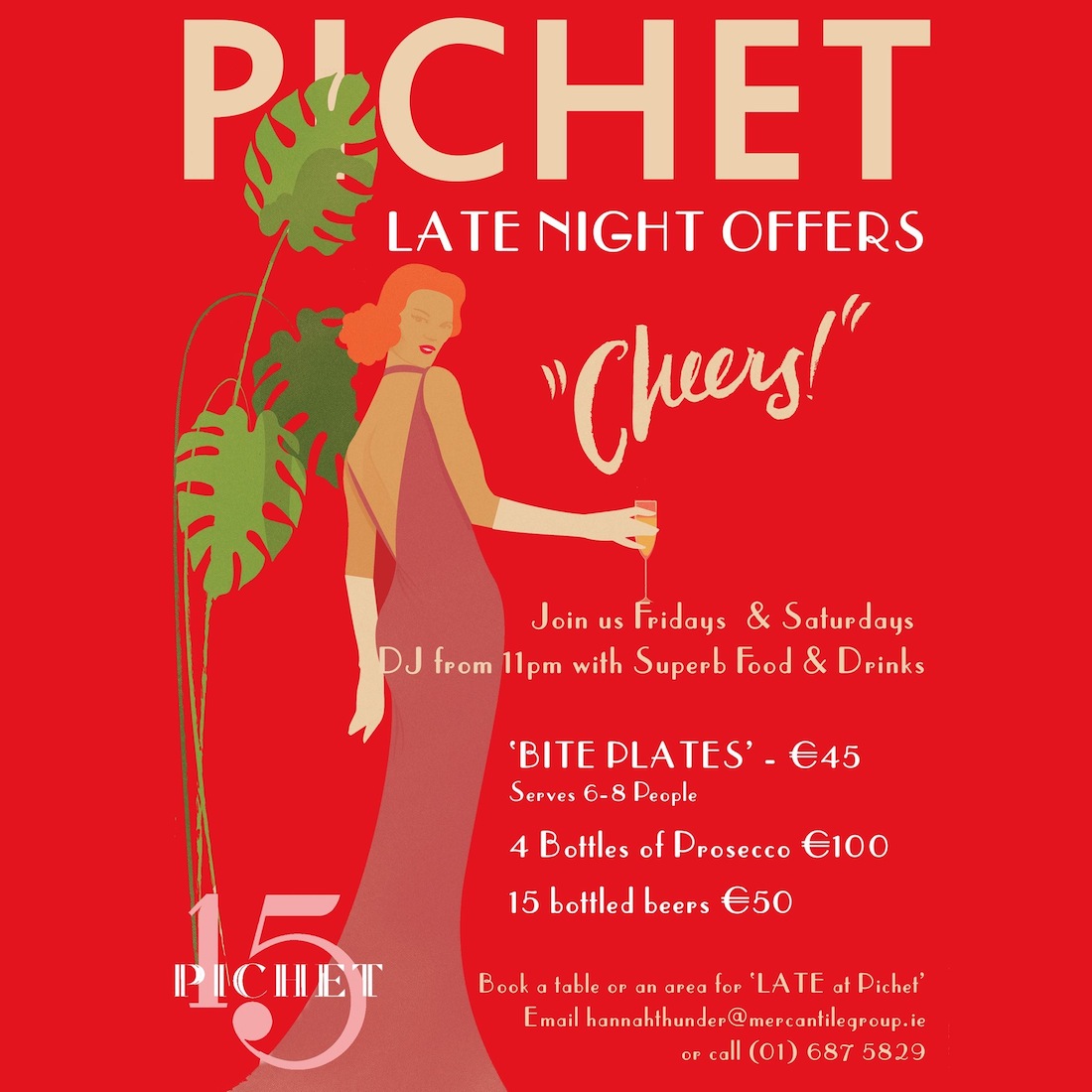 Continuing on a cocktail theme this week, I was invited along to Pichet last weekend for the launch of their new 'Late at Pichet' nights. Pichet is, like Marcel's, part of the Merchantile Group, I mentioned before that any venues owned by the Merchantile, usually ooze panache and class, Pichet DEFINITELY hits that status.
Situated around the corner from Dublin's French Quarter, in Trinity St, you'll find Pichet, a stunning bistro style restaurant which has recently undergone a serious makeover from it's instantly recognisable royal blue leather chairs and monochrome tiled floor to lavish burnt orange and crisp white linens. Even the fascade looks completely different, it's more luxurious and inviting, and the bar is definitely somewhere to take a date to… dimly lit and deeply sensual, like it's cocktails.
Like all of the Merchantile Group Venues, Pichet shares that intense passion for mixology, exotic, potent and slightly aphrodesiac. Now, there's another reason to head for Pichet at weekends on Friday & Saturdays, there is 'Late at Pichet' delicious bar bites, crab, Foie Gras parfait, risotto, corned beef balls and steak tartare washed down by lashings of Prosecco as you listen to smooth tunes played by the house DJ.  So, like me, if a 'spice bag' or 'three in one' and a pitcher of cheap beer and irritating techno isn't exactly your thing.. and you like the finer things in life, this is where you need to be having your night out! Perfect for descerning tastes. This place was designed for letting loose, shaking off the stresses of the weeks work.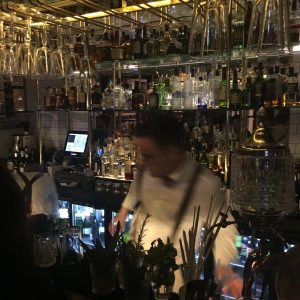 We arrived to a bustling atmosphere, darkened lighting with candlelight & the soothing clatter of ice being shaken behind the bar by dapper mixologists, the bar scattered with Tanqueray casks, herbs and spices even an Absinthe fountain which kept demanding my attention, Absinthe is one of my favourite things, pouring the emerald green liqueur through the slotted absinthe spoon and setting it alight, the warmth in your belly from the aniseed flavour, I mostly drink Pernod though, which is similar. There is so much activity going on behind the bar that it's almost like a dinner show. We ordered a Negroni which takes me back to Sicily, aromatic oranges and gin, a forest Mojito, an Autumnal take on the mojito but with delicious ripe blackberries and I had the Modern Collins, the favourite at the table, old fashioned lemonade with gin and a syrup made from cardamom and pink peppercorns, definitely warming the cockles of  my heart, exotic, sweet and comforting.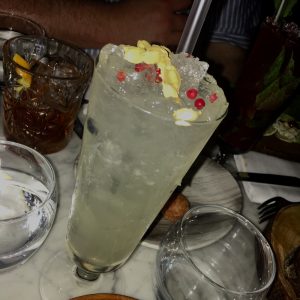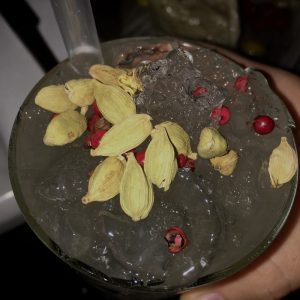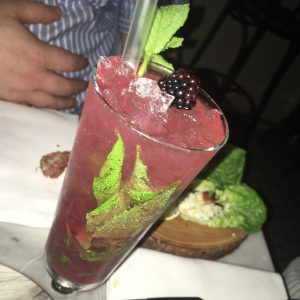 We were then presented with a series of tapas sized plates and wooden tree trunk platters of irresistible morsels, crab salad wrapped in baby jem lettuce, foie gras parfait with caramelised apples and melba toasts, Steak tartare which wasn't my cup of tea but gentlemen will love, corned beef balls that I couldn't get enough of and lastly, my personal favourite, pea and leek risotto. I'm huge risotto fan, I never get to make it at home because my husband cannot stand it! Pichet's pea & leek risotto was out of this world, creamy and comforting, just leave me with a saucepan and a spoon in a closet somewhere… it's a miniature version of the restaurant dish which has quails eggs and garnshed with black pudding. After we enjoyed our bites, we were treated to little ice cream sandwiches, in a sort of cookie sandwich, delicious ice cream that tasted home made, I LOVE chocolate so I ate mine and Ryan's, I couldn't help myself but that's love and he was happy to share-like he had a choice..haha! They were sort of like Ice Cream Whoopie Pies. The presentation is superb and there is something for everyone, especially if you want to impress a foodie-like me 😉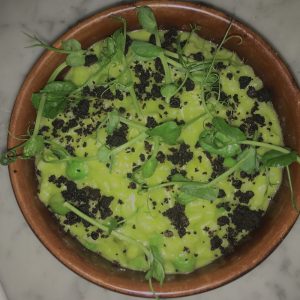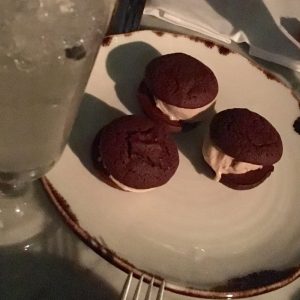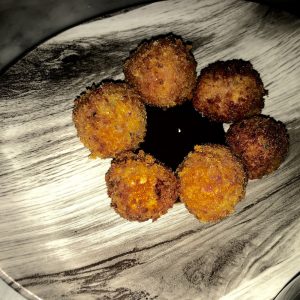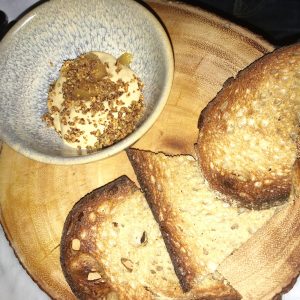 I nipped up to the ladies to freshen up and loved the powder room, very elegant, mirrors everywhere, I always have to check out the ladies loo's as it's as important at visiting the venue itself, it's where women gather to gossip after all. Watching diners enjoy their meals in the dining room as I returned to the bar, gave me a longing to return and try the dinner menu for myself. Our 6th wedding anniversary is coming up in November..
I would have loved to have stayed longer and avail of the Prosecco but my husband wasn't well all week and we had to have a short night but the hospitality is incredible. There are only a hand-full of my favourite bars in Dublin, Marcel's and Pichet are definitely included. I will return! I like a bar that can make a decent cocktail. Pichet, I love you & thank you for a delectable evening, your hospitality was just perfection!
Highly recommended, ladies & gents! Definitely a must see!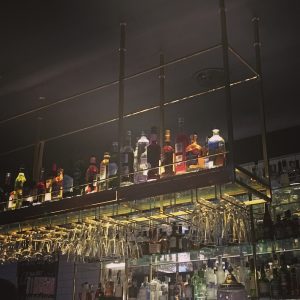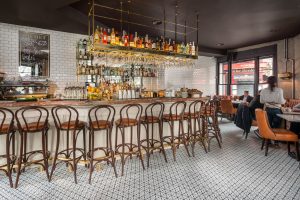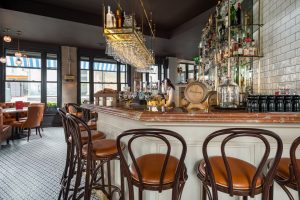 ---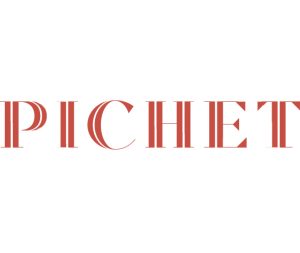 15 Trinity St, Dublin 2
01 677 1060
Opening Hours
Mon-Thu:8:00 am – 10:30 pm
Fri-Sat: 9:00 am – 2:00 am
Sun:9:00 am – 10:30 pm
Save
Save
Save
Save