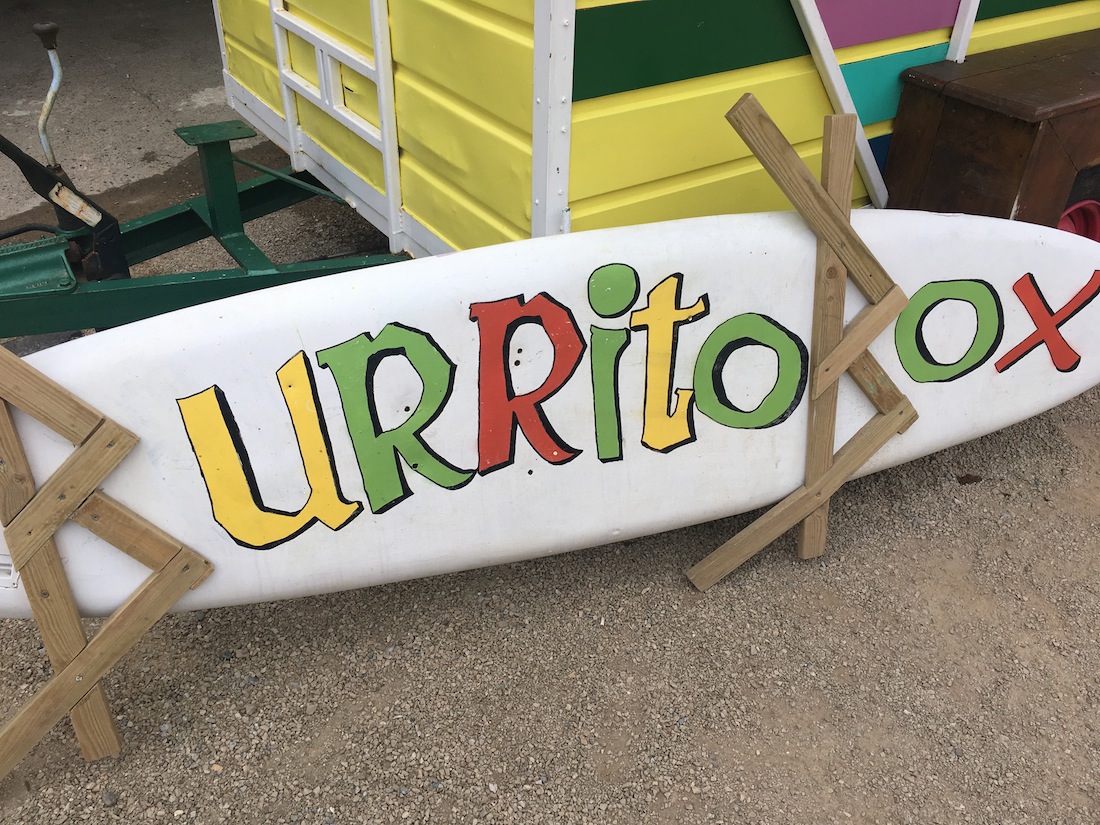 Review: The Burrito Box Greystones – No Horsing About Here!
I know, I've been eating as cleanly as possible lately, avoiding meat, carbs and sugar, following a Keto' based diet…but yesterday being Saturday, I decided to have a little treat..
So here's me being really healthy, having lost almost 14lbs since Easter, my dresses feeling nicely loose again and well…..the tummy feeling less "Wobbly" as I get closer to my target where I join Pilates… My colleague started banging on about this new Burrito place down at the Greystones Marina and by the end of the day, I was positively salivating!!! So I went down after work to check it out!
The Boat Yard in Greystones is fast becoming a little foodie haven, you have the delicious Creperie Pierre Grise, Beast Pizza Truck (which may I add is the best pizza in Greystones) and now 'The Burrito Box". Two very chirpy young lads in a converted horse box- obviously delighted with their businesses success, have tapped into something special, not only Mexican food but Vegetarian and VEGAN Mexican food and situated perfectly for the Cliff-walkers to notice as they come in off the track. Most of the walkers head straight for The Happy Pear… a vegetarian/vegan restaurant and healthfood shop…me? I I like to reward myself after a 12k walk (the distance from my apartment, over the cliff-walk to Bray) and would much prefer a spicy chicken burrito to a beetroot burger…
I was impressed! My chicken burrito set me back €6.50 with an extra €1 for guacamole, you cannot have Mexican food without Guac' but there is also an option of broken tortilla chips in the mix for an extra crunch but I declined- trying to be good.  My order was ready in mere minutes & tasted home made and quite authentic, I would have loved loads more cheese and a little more time under the panini press for that caramelised and slightly charred finish but I really couldn't complain, we all like things in our own way. If you're finishing a walk out that direction, gasping for a pint/glass of vino and something naughty to sink your teeth into, give them a try. The Boat Yard is conveniently situated beside the Beach House bar and beer garden so you can make a day of it. thumbs up for this one, absolutely GORGEOUS!!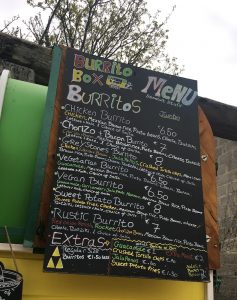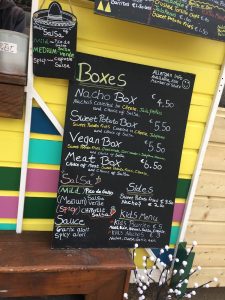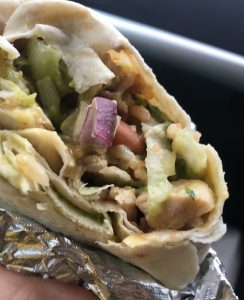 Save