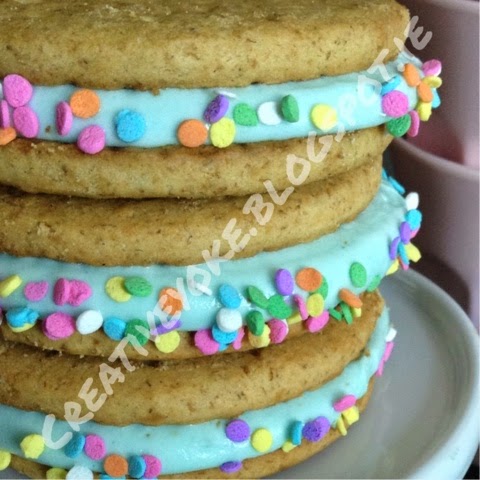 Leftover Frosting From Cupcakes….What To Do?!
Cupcakes are amongst my favourite things to make, but when on a trip to the States, Florida to be exact, I discovered something amazing! Flavour sachets to add to buttercream that add colour AND flavour! I bought 4 because I was a bit apprehensive and never having tried them before, I didn't want to buy loads and then hate them… I bought two Cotton Candy and two Cherry.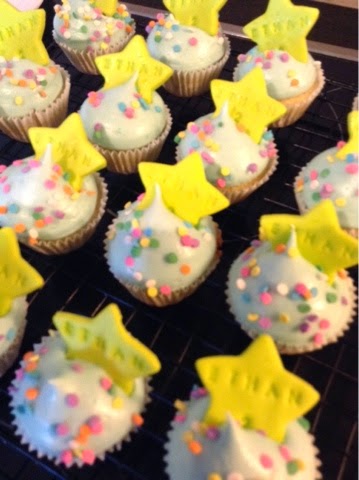 On my nephew's second birthday last month, I did my normal thing that I do for all family birthdays, and brought my cupcakes.. and didn't I usethe cotton Candy? Well, everyone fell over themselves for it, it was amazing and now I'm kicking myself for not buying a shoebox full! The house smelled like an American candy store… but after icing all the cupcakes, I had so much left and nothing to use it on….so a thought occurred to me and grab the packet of Digestives (round graham crackers to my American friends) and I made a sort of whoopie cookie pie! They'd make great snacks for kids if they're having sleepover parties, with glasses of milk and paper straws! So easy! You can even buy tubs of
Betty Crocker ready made frosting and use a Ziploc bag to pipe by just snipping off the corners, just leave 1/2 an inch gap around the edgebecause you don't want it to ooze out too much and then add sprinkles! Like an Ice Cream Sandwich-that won't melt!! Perfect for summer parties too!
I made little fondant balloons because Ethan is at that age where they fascinate him and he want's to burst them all!