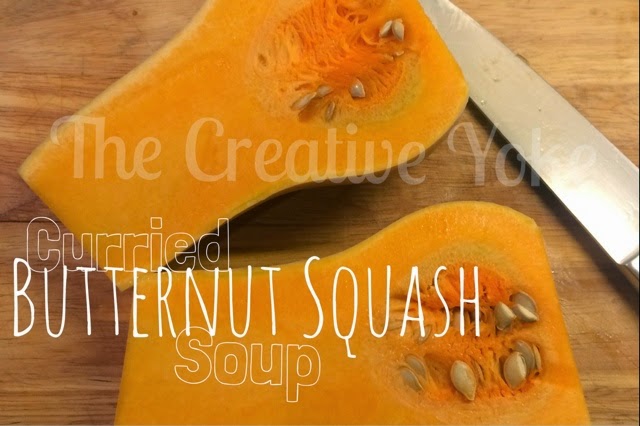 Cozy Autumn & Butternut Squash Soup
Summer is really dragging out this year and I'm finding myself sort of wishing it would move on… it's overcast and humid, mornings are cold, afternoons are stuffy and people are starting to get colds. In our house we go through a lot of onions, garlic and tomatoes and we never get colds (touch wood). One of my favourite things to eat this time of year is butternut squash soup and the fantastic thing is that you can have it so many ways, as part of a thick hearty vegetable soup (un-blended with lots of Parmesan cheese), gingered and cooked with peppers, or my ultimate favourite, as a curried creamed soup.
There's nothing better than breaking off a chunk of crunchy French baguette, Sourdough bread or Vienna roll, the crustier and heartier the better, buttered and left to soak in the soup, you can curl up in an arm chair on a dull day and feel so nourished from within, my idea of soul food.
I'm going to share my Curried version, but you can replace the curry and cumin with a tablespoon of ground ginger and a teaspoon of paprika if you wish.
Before I start, I've been asked a few times, how to chop/prepare a squash, you would be surprised how many people don't know how to do this. A very sharp knife is the most important thing, otherwise, you risk the knife slipping and injuring yourself. With that said, top and tail the squash, chop in half from top to bottom, not around the belly.  Then get a spoon, remove the seeds and strands from the core and then with a sharp vegetable peeler, peel the outside, then just roughly chop into cubes 🙂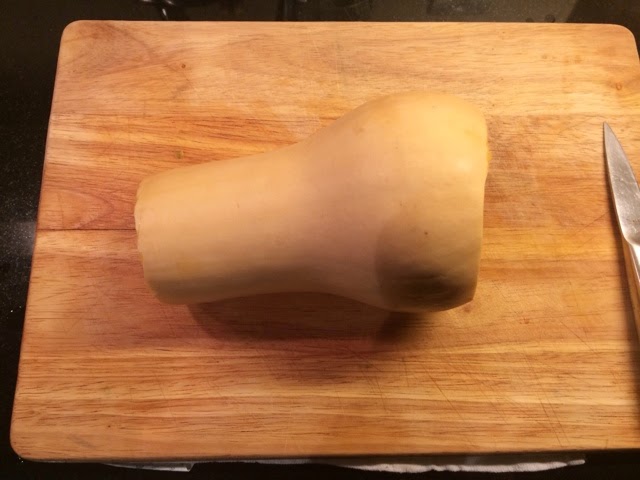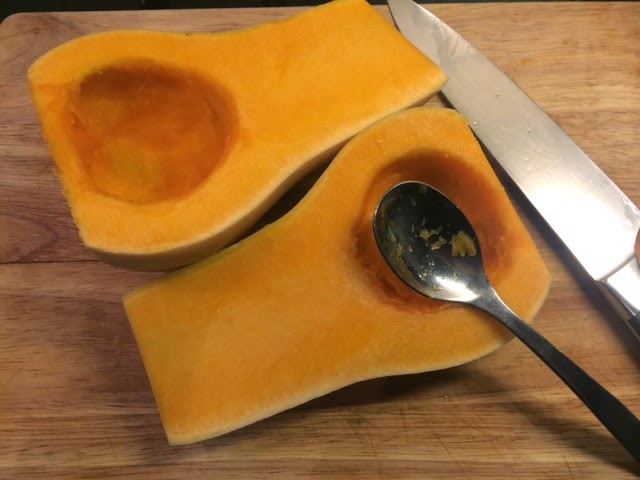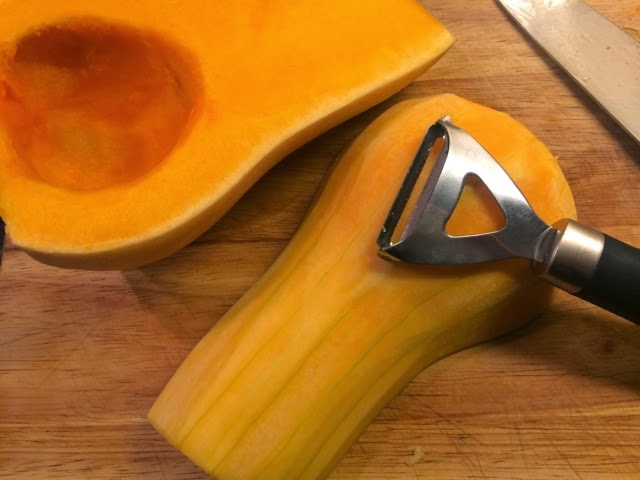 Now you know how to do that, let's move on:




Curried Butternut Squash Soup
2 large onions
4 medium carrots
1 large butternut squash
3 cloves of garlic
4 sticks of celery
Chicken stock / Vegetable stock
Salt
Black pepper
1 heaped tablespoon Curry Powder
1 teaspoon cumin
2 tablespoons olive oil
1 tablespoon of butter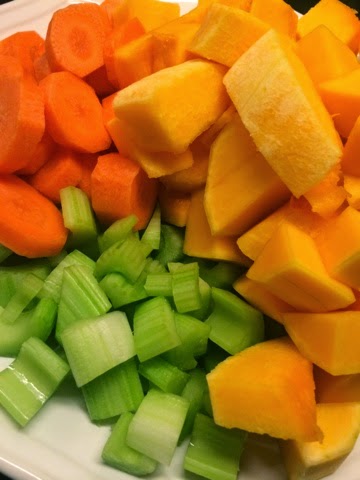 In a large saucepan, heat the olive oil and melt butter, add a good pinch of salt, turn the heat to medium and throw in the chopped onion and fry until soft and transparent (the salt is to stop the onions browning), then add the celery, cook for another five minutes. 
With the first part done, add your carrots, squash and stock, top up with boiling water and pepper, cover and allow to simmer away for about 45 minutes, or at least until all the vegetables have gone all mushy. Add the spices and with a wand/handheld blender blend until smooth.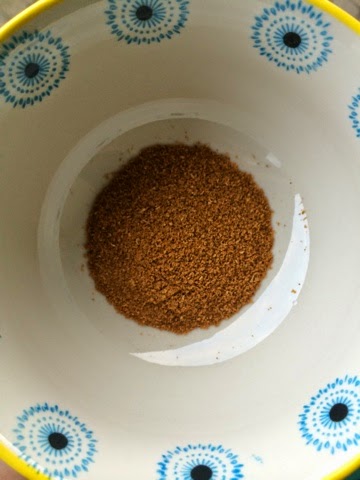 Hot Curry Powder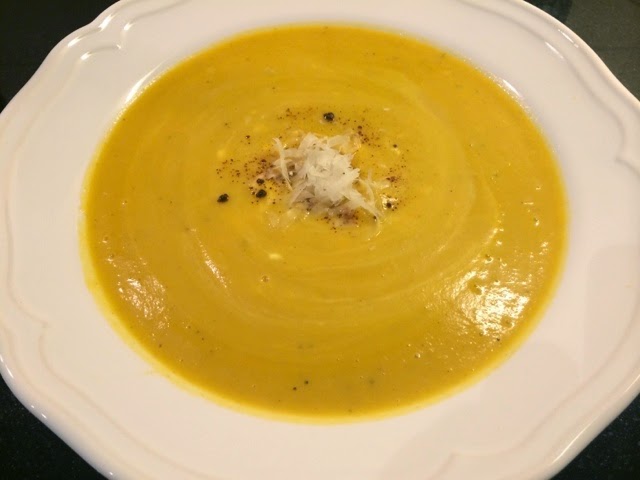 When I serve this up, a chunk of goats cheese is to die for, you can also use parmesan, sour cream…or even milk! Give it a sprinkle of paprika and dive in.
I really hope you enjoy this one, please let me know what you think!