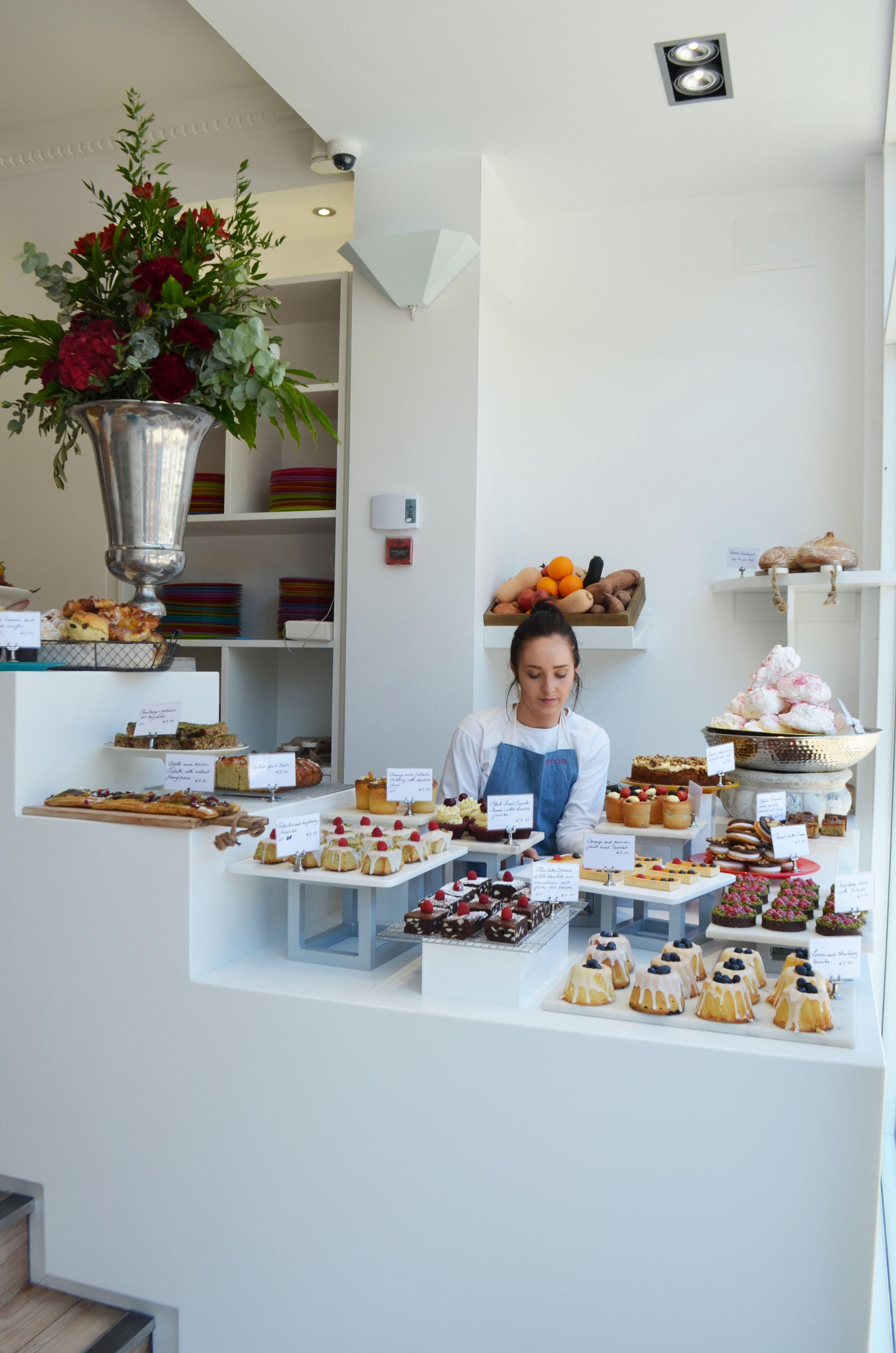 So we made an unexpected visit to Eathos today, a clean eating eatery and patisserie on Baggot St that I had no idea existed, that's the exciting thing about Dublin, we've become a city of food lovers and there are definitely more restaurants than clothes shops or bars..
Eathos is a little reminiscent of Ottolenghi in London and a little like The Gourmet Tart Co. in Galway.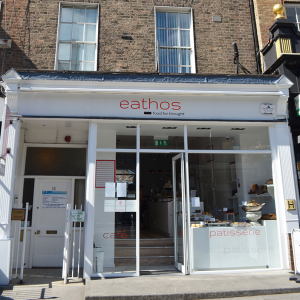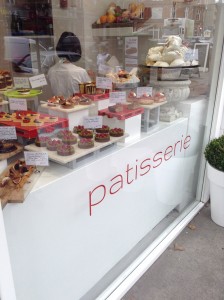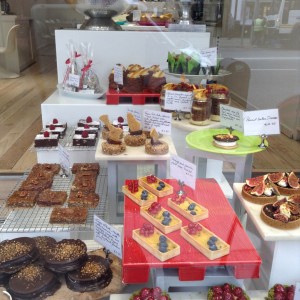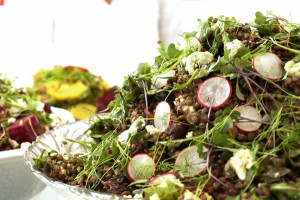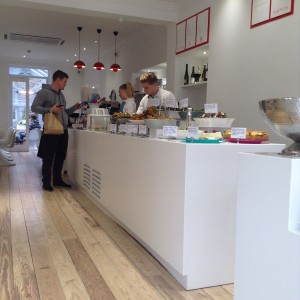 The window display is what demands your attention, a crisp white floor to ceiling window with a white counter, FILLED with pastries and tarts, cheesecakes and galettes. Every surface delightfully decorated with figs and pomegranates, pistachio's, you name it, it was lovingly decorated with it! Oversized champagne ice bowls filled with rosewater meringues the corner. Step inside and all the salads are on display, piled high on huge bowls and platters like spices in a Moroccan Souk, you have an idea what you are getting, so while you await the hostess to bring you to your seat, you can peruse the selection.
The decor is fabulous! It's sort of Tokyo meets NYC, crisp white, funky chairs and there's even a conservatory that looks like a shed or beach hut, painted grey with a large round table for large groups, I was envious of the group in there, it's got such a lovely atmosphere, I would LOVE to be sitting under that glass roof in heavy rain!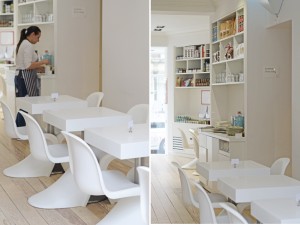 Eathos has a booming lunch trade, you can't fit inside the door at lunch time, but all of a sudden, it clears out and is a lot more comfortable. I recommend going for lunch because from lunchtime on, the fruit garnishes dry out and shrivel- naturally but to get the best experience, I would go early.
Service is good and fast, the menu is broken into proteins and salads, rich in seafood. I ordered just a salad, halloumi with asparagus, samphire and fig, personally, I would have marinaded the halloumi, or lightly dry fried it or seasoned it with a little something but it was a little boring, the samphire dominated it it it's salty, slightly pickled flavour, it was still nice though. I adore figs, so they kept me busy.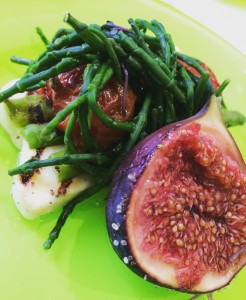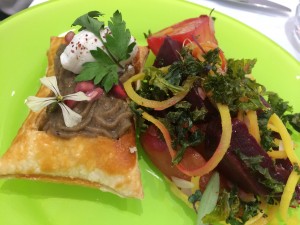 For dessert, I ordered a berry tea with chocolate torte with a hint of orange, garnished with fig and sprinkled with pomegranate, it was actually gorgeous, the figs were a little dry and wilted but I forgave that, I'm all about the chocolate, it was thick, indulgent and delightful, not too big either, so you don't feel utterly gluttonous.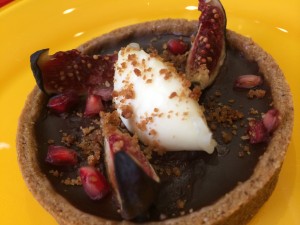 When you're settling your bill at the counter, you're once again seduced by bags of florentines, mini meringues and other goodies, just try and resist!
I would LOVE to try the breakfast menu at Eathos, it's definitely been added to my to do list!
Eathos had a fully traceable menu, all the farms and suppliers are all listed on their website which I really like to see!
---
The online menu is different to the one we had.
visit Eathos online