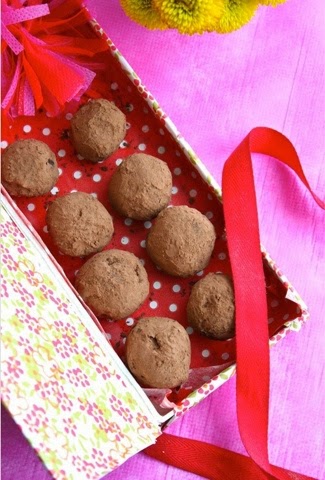 Chocolate Wedding Favours that are hassle free!
I've done lots of freelance event planning over the years, made cupcakes for events and in work, asked by brides about  buying bags of chocolate and making their own favours in the form of home made chocolate using moulds. There is absolutely nothing wrong with home made chocolates but keep in mind, if you have 200+ guests and want to make 5 chocolates per person, that's a LOT of chocolate making, tempering, waiting for them to set and starting all over again. Chocolate moulds are fantastic when you don't have to make so many, perhaps a small intimate wedding, a birthday party, birthday present of just as a treat on a party table… They come in all shapes, sizes and themes from classic, naughty and novelty. If you're going to make chocolates, I highly recommend Belgian chocolate, brands such as Belcolade, offer 1kg bags in white, milk and dark and not as expensive as you might imagine.
I'm going to share some tips with you for making home made wedding favours a doddle! All you need is a few friends to help and a bottle of wine, when mentioning chocolate and wine in one sentence, you can almost guarantee a small gang willing to help.
What you'll need to make basic truffles: Some Belgian chocolate, Double/Heavy Cream and Cocoa Powder… These are for the most basic Truffle but you can vary it so much, get some chopped nuts and toast them, then roll the truffle in them, or coconut, sparkling sugar or even sprinkles! Get creative, use your imagination, you can even get some cute plastic spoons ( Flying Tiger sell silver plastic spoons with King's Pattern on them so they look real) , place your truffle on the spoon and submerge in molten chocolate, covering the truffle, not the whole spoon and decorate how you wish! I love to use gold leaf, you can get it cheaply in specialist stores online a sheet but it's all you'll need, tiny flecks on each sweet really gives the wow factor!
Another favourite of mine is cocktail truffles, you can make them with real booze or make a children friendly version with flavouring's, but most kids don't really like truffles, so I'll make a kiddie version too a little further down.
To make basic truffles, you'll need:
16oz Dark. Chocolate
1 cup of double cream
 If you have a chocolate melting pot, great but ai use the old fashioned way in a glass heat proof or Pyrex bowl, and a saucepan of boiling water. Make sure the bowl sits neatly on top of the saucepan and that you can put enough water in the pan to boil without touching the bottom of the bowl, this is a very important step because if the water is boiling and touching the bowl, your chocolate will burn and curdle, it's a waste of good chocolate and you can't use it then.  I usually allow the water to boil before placing the bowl of broken chocolate on top and take it off the heat, stirring constantly until it melts.
When your chocolate is all melted, remove the pan from the heat and stir in the cream and mix well. Allow the mix to come to room temperature and then refrigerate until set, you'll know it's set when it's almost solid and yields to your finger.
With a melon baller or a mini cupcake scoop, draw out balls of truffle mix and roll in cocoa powder and place on a tray, lined with parchment and refrigerate until ready to package.
Mojito: you can use the same recipe, replace the dark chocolate with white chocolate then add half a shot of rum and some lime zest and half a shot of lime juice, a little peppermint oil and then roll in green sparkling sugar, finely granulated brown sugar, or just sprinkle with green edible glitter.
Marc de Champagne: Just add some of the champagne brandy to your original mix
Margherita: Some coconut rum and pineapple candy flavouring
For Kids: Break up some Oreo's and mix in a little white or milk chocolate until it's a sticky dough, roll into little balls and coat in sprinkles!
The possibilities really are endless and it really will cut your time!
Save
Save