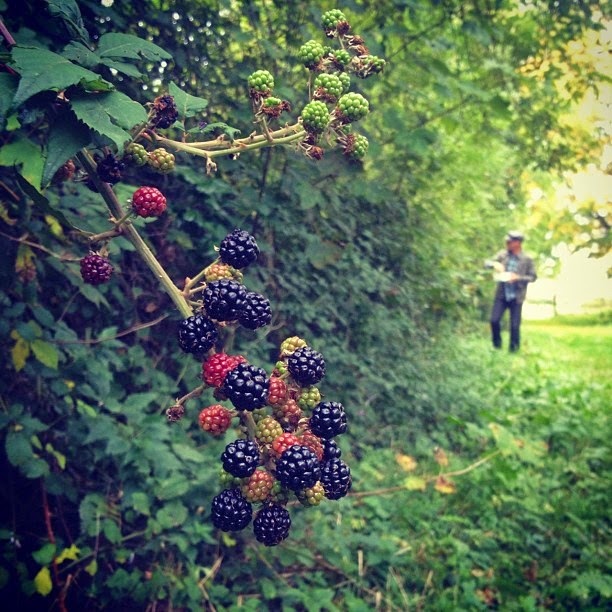 So Summer is starting to get away from us, nights are once again getting shorter, it's not so hot anymore and those of you who have kids are silently rejoicing in the secret delight that the kids are going back to school in two weeks! But best of all it's harvest season!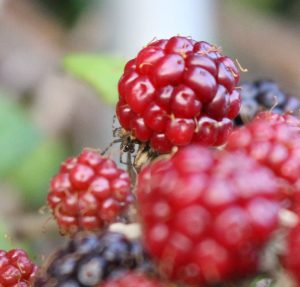 I have memories of picking blackberries with my Nana Norah this time of year on holiday in south Wicklow, when I was about five, I'd take my beach bucket and we'd fill it right up, I would often come home with sunkissed cheeks, wild hair and purple lips and fingers from nibbling as I picked! My Nana made the best jams with the blackberries and raspberries of which we'd smear a great big spoonful onto her home made soda bread, in addition to this, our house in Blackrock had a Pink Lady apple tree and a Bramley apple tree which we'd fill up baskets and then come in to make apple sauce and apple tarts! There were always visitors in our house, Mum's dressmaking clients, tv personalities coming for fittings, family… Nana would always have something in the freezer or ready to serve!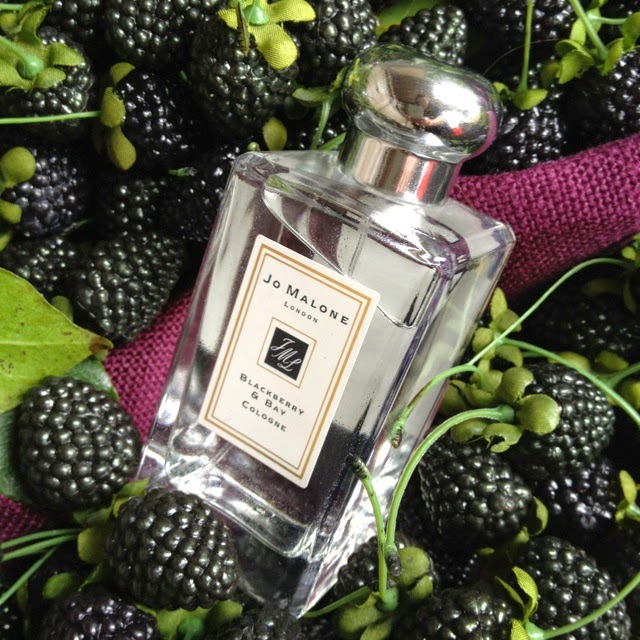 It's still summer though! So lets enjoy the last of it and make some food to enjoy outdoors in celebration, I'm going to share a Danish pastry recipe that is so easy to make that it takes less than 30 minutes to make a huge batch of them, a fruity libations for afters and a blackberry jam recipe!For Blackberry jam, I always revert back to Mrs.Beeton's recipes, I have several antique books which are over a century old with her recipes in them. Firstly, make sure you give the fruit a good wash because you don't want to find any creepy crawlies in your jam, nothing worse than finding a wing or a buggy corpse months after the jam was made. I always remember my science teacher telling me (yes, quite random for Science class)  to put all my berries on a baking sheet, place it on low to medium heat for a few minutes on your hob and you'll see anything living flee for it's life…  it stuck with me and to this day I do it, ok, it wasn't that long ago, I'm only early thirties!!!!!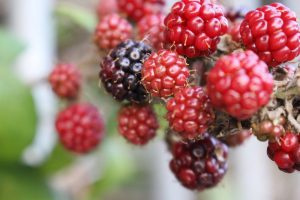 For Mr's Beeton's Blackberry Jam, you'll need:
1lb of Prepared Blackberries (stalks ripped off, washed and left to dry)
3/4lb of Sugar (you can use the special Jam sugars if you have them)
1/4 pint of water
Jam Jars with metal lids and waxed disc/parchment paper
Before you start, sterilise your jars, by placing them on a baking tray, lids off and also on the tray, put them in a warm oven at 120˚C for 20 minutes. You can do this just before you start to boil your fruit. Make sure the jars aren't touching each other and don't heat the oven any higher or the glass may shatter. Also, use oven mitts or similar protection to remove them.. Never put hot food in cold jars or cold food in hot jars, this can also make the glass explode. Lots of common sense needed 🙂
 Anyway..
Boil your water and fruit for 10 minutes and then add your sugar, continue to boil for another 30 minutes stirring constantly so it doesn't burn.
After 30 minutes, place a spoonful on a plate and it should set, that's when you know it's ready.
Remove any scum that might have developed on the top with a spatula, it'll be really hot so be careful.. Cover with wax disc/parchment paper, the lids and if you like, some cute fabric secured with elastic.  Lots of cake supply shops stock ready prepared wax discs, labels and fabric like TALA.
This jam makes a really good hostess gift if you're invited to lunch too, I'd love for someone to give me home made jam!
---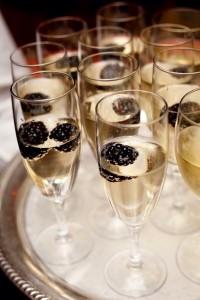 When it comes to drinks, one of my favourite things to serve this time of year is Champagne or Prosecco with a fresh blackberry popped into the glass with a little Chambord, makes everyone go "WOW!" as people tend to think of strawberries in Champagne or peaches to make Venetian Bellini's, you can just push a ripe blushed peach through a sieve into a champagne glass, (flute or coupe) and top with Prosecco.   You can even make a Blackberry Mojito! Blackberries or blackcurrants & Mint are gorgeous together!!! Just muddle some blackberries with fresh mint leaves and lime juice at the bottom of a high ball glass, pour in a shot of rum, personally, I put in two shots, a teaspoon of sugar, a tiny dash of lime cordial, a handful of ice and a slice of lime, then top up with soda water! Easy Peasy!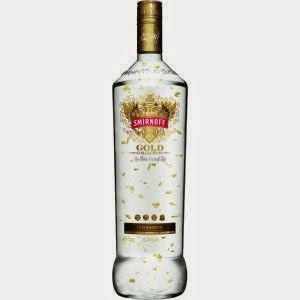 If you're more of an apple person, that's OK, since we're on a drinks note, why not make a cinnamon apple punch? I recently discovered 'Smirnoff Gold', it's sort of like Goldschlager, which you could use too, they're both cinnamon schnapps with real gold leaf but the Smirnoff has a sort of jelly in it to keep the gold afloat, it's not very pleasant to feel it in your mouth, sort of like frog spawn-yes, that sounds delightful, but it needs to be mulled with a mixer for ultimate pleasure, when the jelly dissolves! If you have a juicer and have fresh pink apples, you can make some juice. You can also be hassle free and buy cloudy apple juice, it tastes just as good. Pour about a pint of it into a saucepan and warm it, do not let it boil, just lightly mull it and pour it into glasses with handles like glass latte glasses with a shot of cinnamon schnapps and garnish with a cinnamon stock and a slice of apple on the side of the glass.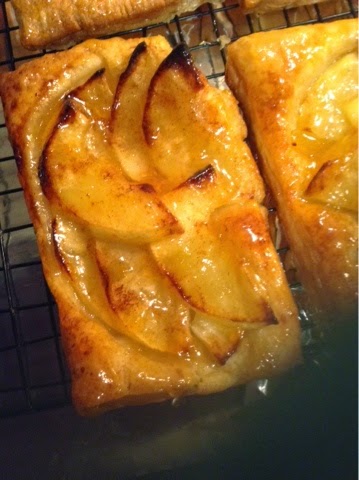 For my Danish Pastry, you'll need:
 Bramley Apples, peeled, cored and sliced
Frozen Puff Pastry
 Butter
Granulated sugar
Ground Cinnamon
Apricot Jam
These could not be easier! I just buy frozen puff pastry because it's just the same and so much less hassle, it doesn't stop you making it if you want to..
Preheat the oven to 190˚C
Cut the pastry into squares or rectangles, whatever size you want, I normally get eight from my usual brand of pastry. Place on a baking sheet, lined with parchment and place a thick layer of apple leaving about 1cm between the apple and the edge of the pastry then just put about 1/2 a teaspoon of butter on top and a decent sprinkle of sugar and cinnamon on each to caramelise, bake until golden, about 15-20 mins.
When the pastry is done, place on a wire rack to cool, and warm some apricot jam in the microwave for about 20 seconds, until it melts and brush all over the apple and pastry.
They're really good with some tea and if you like you can even braid pastry over the apple from either side which I often do but personally, I prefer more apple than pastry to the flat way works well for me 🙂
---
I hope these recipes come in handy to you, please don't be shy and drop a comment or let me know your opinions or your own varieties of these recipes!
Thank you from reading!