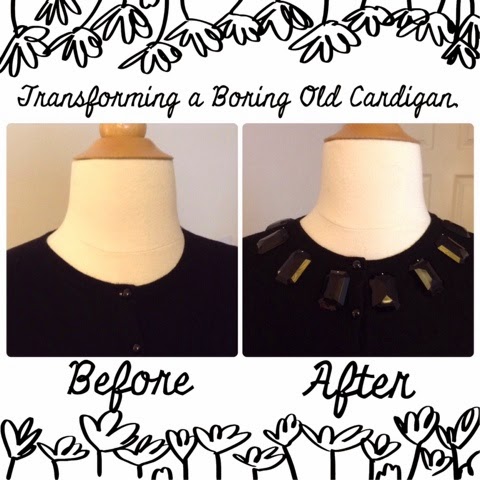 Crafting: Make Do & Mend!
So today I find a bag of old window scheme from my days as a visual merchandiser… Lots of Oriental style frog fastners and these faceted beads which I decided to use as my Sunday project.
I had an old cardigan which had the collar torn a bit at the back of the neck from catching on a hook, so after mending that… I decided to cover the stitching with these babies!
This cardigan has been sitting in a bag at the bottom of my wardrobe for a couple of years, you know when you have a wardrobe staple that fits perfectly…. Shapes you perfectly?..It's hard to throw it away and with a hole at the back, you can't give it to goodwill …. Job done ..
 Now the stitching starts!