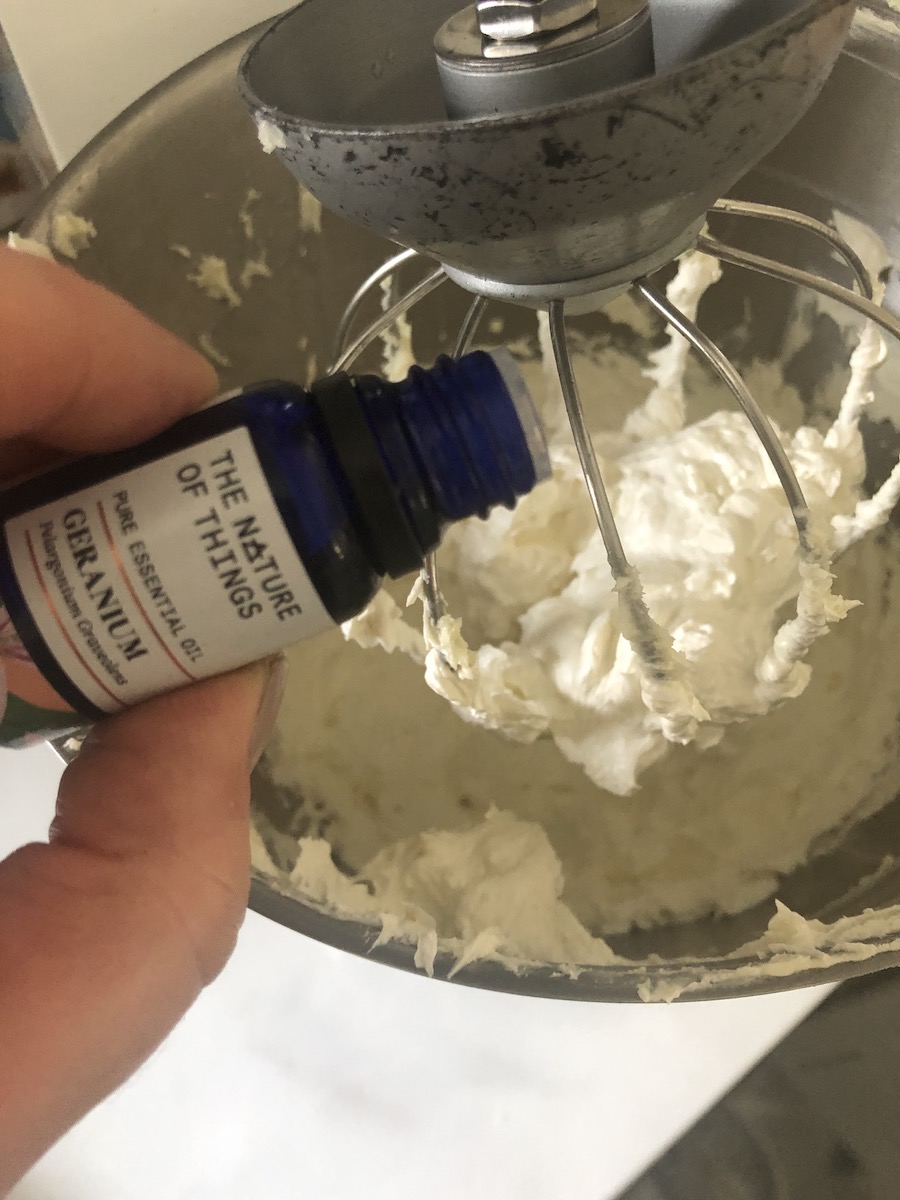 Home Made: Natural, Organic Body Butter
I've always had a little interest in essential oils, each one can make you feel a certain way and has a particular purpose. Whether it's to sterilise a cut or treat a rash, an anti fungal, to calm the nerves or to help you sleep, there's an essential oil that can benefit almost anything. Fragrance can also trigger strong memories, taking you back to a certain time or place in your mind.
This week, I got to meet Benoit Nicol of The Nature of Things Essential Oils. With over two decades of distilling experience and now based at The Chocolate Factory in Dublin, Benoit has produced the most exquisite array of organic oils. The cheerfully coloured packaging alone is a treat to look at, you're instantly cheered before you've even opened the bottle.
Benoit talked to me about using oils in organic home remedies for skin treatments and I was instantly intrigued. Having made my own scrubs and masks as a teenager from honey, sugar and dead sea clay, I was keen to learn more. After our chat, I chose to run to the health food store nearby, and purchase some base ingredients of my own.
I have discussed on this blog before, my hatred for cosmetic chemicals. Mineral oils, petroleum/petrolatum, Sodium Lauryl Sulphate (SLS) and other carcinogenic chemicals are in almost everything we put on our skin. so I am ALWAYS up for alternatives and avoid them completely if I can.
I have been using Green Angel skincare on my face for the last month and I am delighted with that, it's all organic and I'm not looking to change that routine. However, central heating, cold and the Winter in general has wrecked havoc with my skin and I want to give it a little treat for the approaching summer. I chose a body butter and a lip balm as my products to create, using Benoit's Geranium oil which smells like Turkish Delight. Geranium is a happiness booster and has been used by the Ancient Egyptians to treat skin problems like acne so that was good enough for me.
So, in the health store, I bought Cacao Butter, almond oil, beeswax and coconut oil. After researching many videos, I combined some ingredients and it worked!! The smell is incredible. This is how you make your own:
Super Moisturising Geranium Body Butter
1 cup of organic cocoa butter
1/4 cup organic coconut oil
1/4 cup organic sweet almond oil
1 capsule of vitamin E,
10 drops organic essential oil, I used 8 of The Nature of Things Geranium oil & 3 drops of Lavender.Start by putting a heatproof glass bowl over a saucepan of boiling water and place on medium heat, you don't want this boiling vigorously.
Place the cocoa butter, coconut oil and almond oil and stir until everything is melted to give a lovely amber clear liquid. Remove the bowl from the heat and pour into a cool bowl. Place in the fridge and leave overnight. Alternatively, You can out it in the freezer for about 10 minutes and remove, stir and repeat until the mixture is semi solid.
With an electric beater, beat until all the ingredients are combined to give a light fluffy white appearance, add essential oil and contents of a vitamin E capsule (discarding the empty capsule after).
Scoop into a sterilised container, for this I used a Kilner jar that was washed with hot soapy water and placed in a warm oven (rubber ring off for this) for 5 minutes to kill any bacteria.
Store in a cool dark area to preserve the goodness in the oils.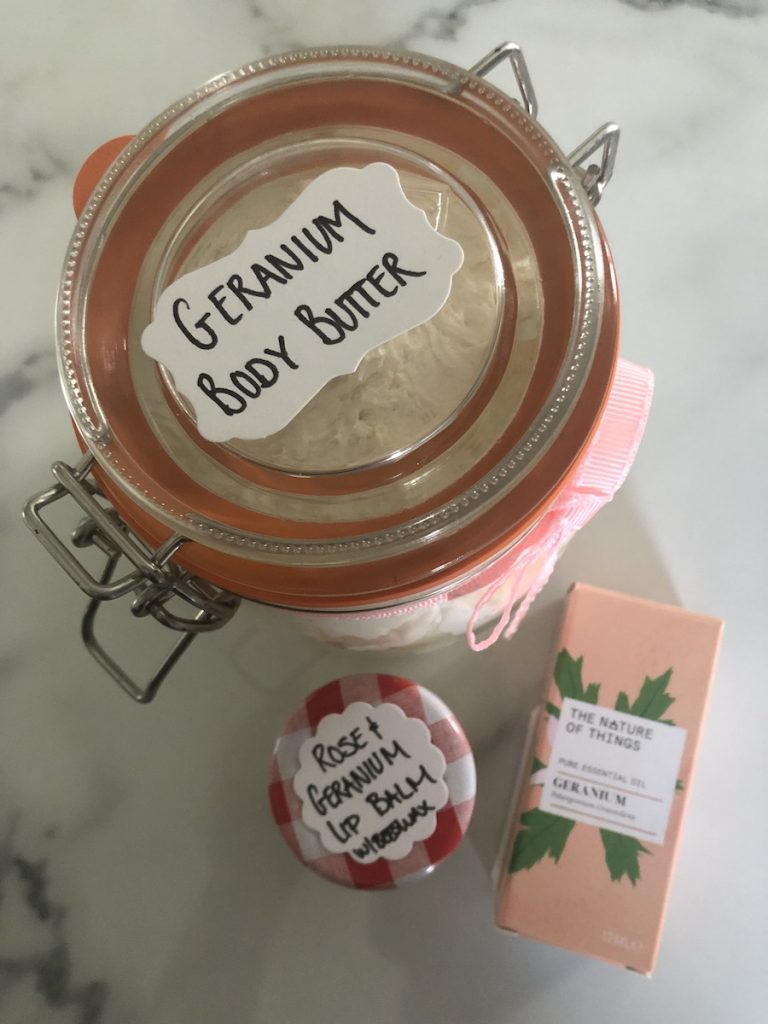 You can purchase Benoit's oils in Kilkenny Shop's nationwide.