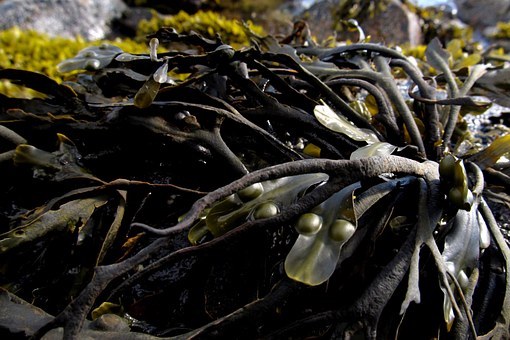 Green Angel: 30 Day Seaweed Skincare Challenge.
I was recently asked to collaborate with Green Angel seaweed skincare products & The Kilkenny Shop and take part in a 30 day challenge. The mission was to commit to a skincare regime with four gifted products that I would use every day and document the change in my skin.
I suffer with sensitive skin, most of us Irish ladies do, our fair skin and our climate mean that we're always stuck under a heater somewhere and we don't drink enough water- ok, I speak for myself on that one. I've tried putting a jug of water in front of me in the evenings and using a 'Plant Nanny' app which acts like a sort of virtual pet, if you don't log your water intake for the day, your virtual plant dies…. I deleted it after a week.
I began the week with a vow to drink 2 litres of water everyday to minimise the redness and hydrate my skin from the inside and gave my skin a good exfoliation with a facial loofah pad to remove dead skin and allow the products to penetrate my skin.
The Products:
Green Angel sent me 4 products suitable for my skin. Firstly a Cleansing lotion (€16.95). I'm going to double cleanse every night on this, using a makeup remover to take my foundation and eye make-up away, give a quick wash and then massage the cleansing lotion. The Green Angel Cleansing lotion is infused with cucumber & sage extracts to soothe the skin with antioxidant and antiseptic values. You take a single pump which gives about a €1 coin sized piece and massage it into your face, avoiding the eyes. In my case I have pre-cleansed so the antiseptic sage can get to work on my pores, cleansing and breaking down acne causing dirt & bacteria. I like to apply this and go watch tv for about 10 minutes while I massage it in, removing with a hot flannel to open up the pores and pull away the dirt with the cleanser.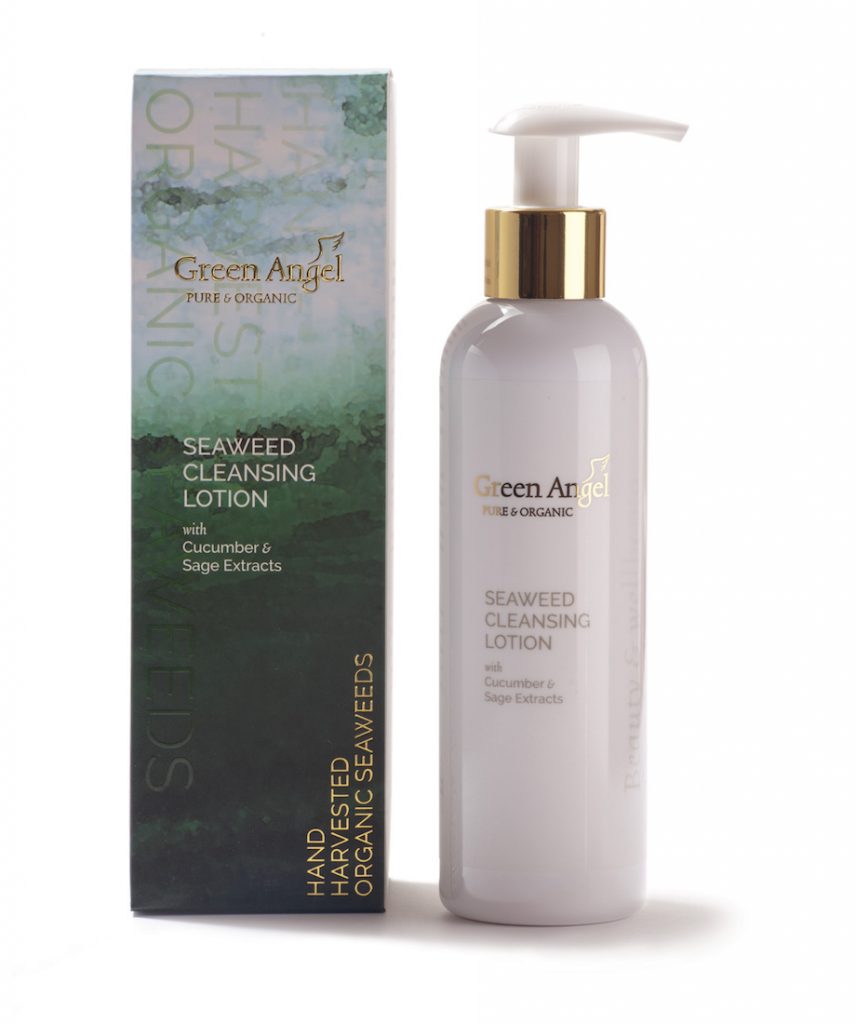 Next, I used the Seaweed Facial Toner (€16.95) with Linden flower & cucumber, like the cleanser, the toner also has cucumber extract which aids moisture replenishment. I like to keep this refrigerated so it's ultra cooling and soothing, closing the pores like an astringent, I also gently pat it into the skin to help absorption. If you have acne, you can still use this, Linden flower is also an antiseptic and will help treat the rash. I mention this all the time but Seaweed is rich in Magnesium, you're going to be hearing this word a lot this year. Magnesium is the next cult mineral, hailed for it's ability to retain moisture in the skin, calm hormonal skin (like mine) and aid stressed out skin. You can keep this in your handbag too throughout the day to use as a refreshing spritz and pick me up, especially in the summer.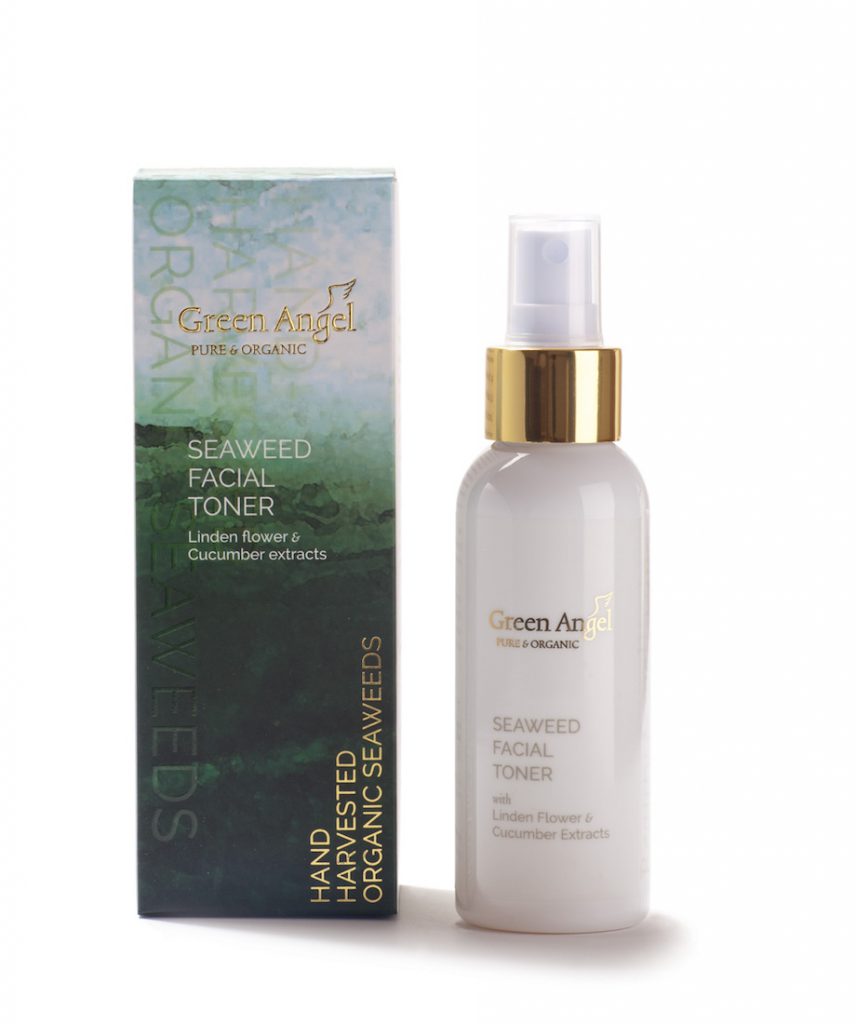 Step three is the Seaweed & Aloe Eye Gel (€22.95). I love keeping things in the fridge, I've a little box in the fridge with gel's and creams, this little baby really benefits from cold storage for maximum cooling ability. Among it's many beauty benefits, seaweed has anti aging properties, is replenishes skin cells, removes dead ones and repairs UV damage. So after a night out, a long day at work in front of a computer or even baking on the beach on your holidays, this is a great little pick me up. I liked the way I could feel a slight tingling sensation straight after using it. I wear contact lenses and sometimes get irritations if makeup or gets under them and often wake up with puffy bags under my eyes, I felt this counteracts that and gave me a fresh 'well slept' fresh look.

Finally, the Seaweed & Collagen Face Cream (€29.95), apologies for being the bearer of bad news but from the age of 24, you fit the 'mature skin' bracket. We reach maturity and the collagen in your skin starts to diminish, collagen keeps your skin plump with moisture and gives skin that youthful elasticity. I plathered this on by the bucket load -just kidding! I finished my skincare routine with this delicious cream, it's rich without being oily and heavy, absorbed super fast but you feel nourished after it. A little goes a long way with this, rich in iodine, and potassium for repair and moisture. This was my favourite of the four, the texture resembles that of freshly whipped meringue, thick, glossy & gorgeous.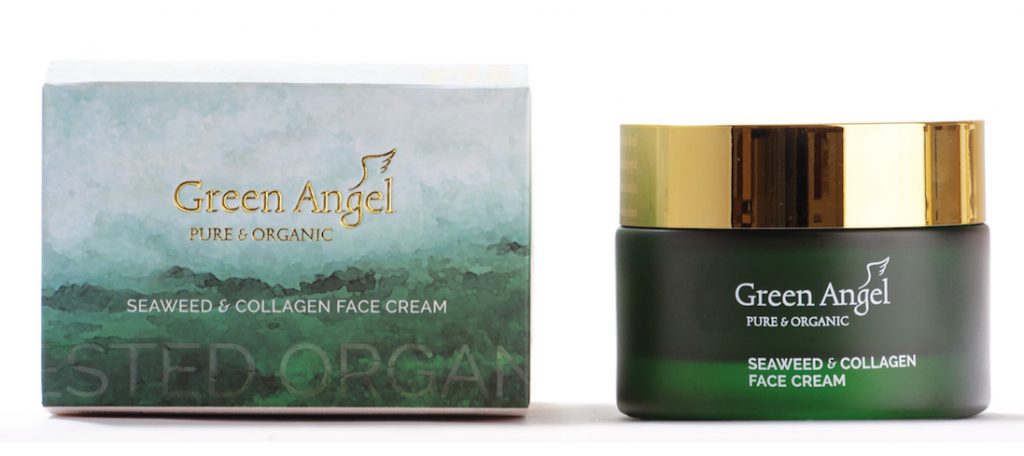 You can purchase all of these products from Kilkenny Shops nationwide or online, they don't break the bank. In my opinion after a few days, I'm already noticing a difference, my skin feels clean, calmer, less irritated and sensitive to touch.
I have always loved seaweed products, I mentioned in previous posts that I have an underactive thyroid and take Kelp/seaweed capsules for this and it actually helps, rather than taking medication, I am allergic to fish so I'm not getting any iodine in my diet for normal thyroid function, the kelp is my source and it speeds up your metabolism too- Is there anything seaweed can't do??! For the price point, I wasn't expecting such an amazing result even after just a couple of days, it's a top drawer product for very little money.
I'm looking forward to seeing the results at the end of the 30 days!