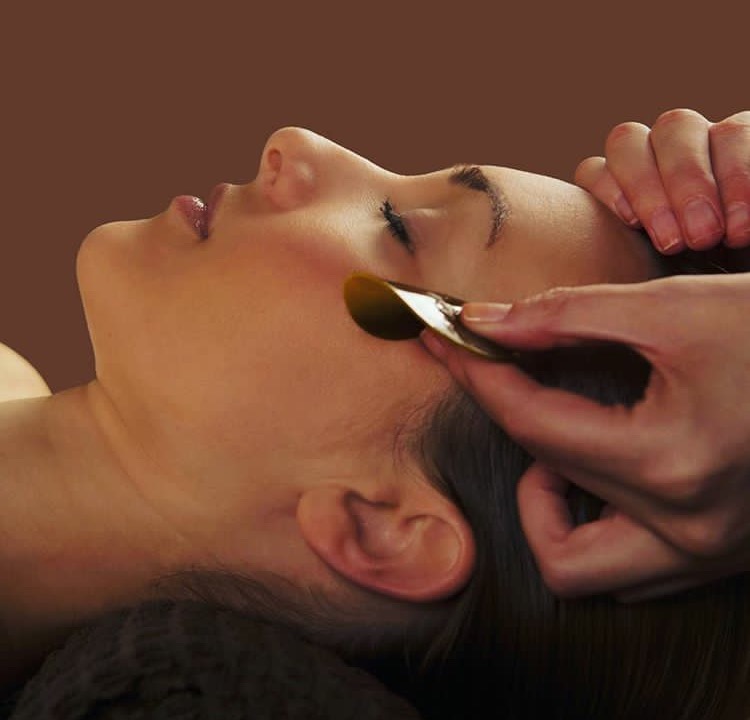 Wellbeing Week: Ridding The Toxins for Something More Organic
I know I've written passionately before about harsh chemicals and things like silicone in shampoo, my 5 Steps to heavenly Hair for example. After being further educated on such matters, I realised I've only touched the tip of the iceberg when it comes to beauty products that are more harmful than good.
I met up with a beauty expert & what she had to say about ingredients like petroleum and Sodium Lauryl Sulphates(SLS) was rather terrifying and had me rifling through my beauty cabinet and filling up a large rubbish bag…
Sodium lauryl sulphate , a chemical added to soaps and shampoo's (to break down molecules & make them lather), toothpastes, mouthwashes has been linked to cancer, concrete proof is yet to be found but I'd personally prefer not to open my pores on my head and allow that wash into my brain thanks… Petroleum is another one, a derivative of crude oil, used to fuel cars has also been linked to cancer, there is no concrete proof also but there have been hundreds of multi billion dollar law suits. Petroleum cannot be metabolised by the body, it sits and gathers in your liver, when used in lipsticks and lip balms and can't be digested any further, you can find this on body lotions, balms, face creams, eye creams, just have a look in your bathroom and 80% or products will contain this substance. I read about one case where a lady decided to go down the surgical route to remove bags under her eyes, after using eye creams for decades to counteract them… The surgeon opened the skin and he was able to extrude the petroleum as it oozed out of her skin between his fingers like a sebaceous cyst, the body simply cannot break it down… the scary bit, it takes the skin twenty seconds to absorb a harmful chemical.
I'd rather not take my chances, thanks.
So, gory details aside…
I have been on the hunt for some organic products with no such ingredients and I have found one:

VOYA has been around since 2003, beautiful seaweed based beauty products and seaweed baths from Strandhill, Co.Sligo. I remember first coming across it at a spa in Galway and my Mum bought be a shower gel and body lotion, I will never forget the divine smell and how it made my skin feel! I still lose my breath a little when I think of their products, they're like caviar for the skin! Being on a tight budget for the last 8 years between wedding saving and mortgage deposit saving, I denied myself such luxuries… I sort of regret it now, you only have one skin suit and it's important to look after it. Hopefully I said that without sounding too Buffalo Bill from Silence of the Lambs.. "SKIN SUIT" *SHUDDER*. Anyway, their products have been Soil Association Certified  which means they're guaranteed to be over 70% organic. The soil association approves over 70% of organic brands throughout the UK and Ireland and their standards are high.  Voya products go up to 98% organic and what's left over is well… water and water can't be organic as you have to be able to grow something to be able to call it "organic", the unpronounceable words on the contents list is also in layman's terms in brackets so you know what it is… and guess what, there are NO SLS's or Petroleum in their products. Instead you'll find aloe vera, dead sea salts and beeswax among other natural ingredients. The seaweed all harvested by hand in Strandhill and is a family run business. You'll only find Voya in the most luxurious spa's around Ireland, all 97 of them, including The Twelve in Barna, Co.Galway where I first encountered it.
The Kilkenny Shop is now stocking VOYA from this week, and being wellness week, what better time? We all need a bit of wellness in our lives these days.
Here are some my top picks from the range:
Cast Away Facial Wash:
89% Organic
Lets face it, most of us have very little time these days, we're always rushing for something be it to work in the morning or to classes.. Keeping your skin clean is critical, you're exposed to pollution, bacteria (how many times a day do you touch your face?) and even makeup has to be removed properly, cleansing is critical!
 Cast Away removes light makeup and impurities from deep down, it's so creamy you can even shave with it! it's also really good for sensitive or combination skin.
Maskerade
87% Organic
I have this myself, It says it's a face mask to be left on for 10 minutes, but it can be also used as a serum, applied after cleansing, before your makeup as I use it. I went to bed  with it on, having a mild breakout from an SPF that was too rich for my skin, the breakout was soothed and my skin felt really silky- get this, even the fine lines around my eyes were plumped up again! If you were trying to choose between a moisturiser and a serum, I'd go with the serum, Moisturiser reaches the first couple of layers, serum gets right in there, nourishing from within. Maskerade contains seaweed and pro-collagen, gets right down to the fifth layer of your skin and can even be used on burns, grazes and irritations.
My Little Hero:
98% Organic
If you invest in anything from the collection, consider this. The well known oil we have all been using for stretch marks and burns? It's petroleum based… this is a much skin friendly and superior version. If you have children with nappy rash, if you suffer with eczema, Rosacea or are trying to treat stretchmarks and other skin conditions, this is literally a miracle in a bottle. Packed with naturally occurring iodine from the seaweed and antioxidants, it soothes and helps heal the skin.
Pearlesque:
81% Organic
An intensely moisturising blend of Rose of Jericho, strengthens skin and reduces sensitivity, perfect for under makeup to give you beautifully illuminated glow. Also great for Rosacea or problem skin. Ideally applied after serum.
Lazy Days: Seaweed Wellbeing Bath
100% Organic hand harvested seaweed
If you REALLY want to pamper  yourself, this box is just €20, a box containing a net of seaweed with dead sea salts, it's to be used as a three day course, for example, start with a bath on the Friday, you must also continue and use it on the Saturday and Sunday nights. included is a sachet of extra dead sea salts, half to be used on the second and the last half on the Sunday.
Benefits include:
Re-mineralises the body.
Natural iodine helps skin, soothing irritations, benefits hair and nails & reduces cellulite.
Soothes muscle aches and cramps.
Detoxification, great for hangovers.
Stimulates blood flow and the lymphatic system, preventing cancer.
Breaks down lactic acid causing pain and stinging from workouts or massage.
To use, unravel the net in the bath with steamy water, leave for 20 minutes to re-hydrate,the water will turn a golden colour. Get into the bath and soak for 45 minutes for the full effect. The bubbles or pods in the seaweed contains a soothing gel like aloe vera, pop them with your fingers and massage the gel around your eyes, all over problem areas on the skin. You mist drink at least 1 litre of water whilst having a seaweed bath to help remove the body's toxins and remember to be careful getting out of the bath as it will be VERY slippy, just like seaweed is on rocks at the beach. Place the seaweed back in to the net and hang from the faucet until the next day, after your three days, the seaweed can be put in your compost bin or put in your flower pots as fertiliser.
The seaweed bath is not recommended for pregnant women, or patients undergoing radiotherapy or chemotherapy or have Overactive Thyroid issues. If you are undergoing treatment or have a pre-existing illness, please seek medical advice before using this product.
I was gifted shampoo and conditioner by VOYA and I have been using it, it's difficult to get used to initially because we're all so used to the lather or SLS and silicone rich shampoos, after using it for three days, I've noticed a big change in my hair, it's a lot fuller and still really soft, at least I know I'm not harming my hair and scalp with it.If you have been using silicone based shampoo's your hair might feel a little like straw after the silicone is washed cleansed away, that's actually the damage that silicone causes, suffocating the hair cuticles. Let your hair breath and use GOOD natural products instead and you WILL notice a difference.
I'm HONESTLY really starting to notice the difference after using several products and sometimes, it's worth investing in high quality and yes expensive products because these products DO work and do what they say on the containers. I have been suffering with an under-active thyroid, not having to take Thyroxine (yet), my metabolism is rubbish as well as other side effects, I do take Sea Kelp as a supplement, being allergic to seafood, it's the only way I get my recommended dose of Iodine. I have seen changes in my body that have benefited from taking the seaweed supplements, I wholly believe in it's healing properties.
---
Since it's Wellbeing Week, some feelgood information about VOYA:
They're an eco-conscious company, the packaging is all recycled and completely bio degradable and the dark green boxes of the body range are made from seaweed-including the colour. the lip balm containers are made from corn starch so can be tossed in your compost bin after.
It's a cruelty free company, they are opposed to the practice of animal testing and none if it's processes involve such methods. VOYA sponsors Seal Rescue Ireland and adopt a seal for every month of the year.
There are no silicone's, mineral oils, colour's, artificial fragrances, genetically modified ingredients, parabens, SLS's, dioxins (carcinogenics) petrochemicals or any other harmful chemicals.
Sustainable Harvesting: Only sustainable and conservative practives are adhered to whilst harvesting, no tractors or damage to the coastline is caused to the beautiful coastline of Sligo or it's precious flora.
Visit Kilkenny Shops nationwide to get your hands on these beautiful products or visit them online. 
Save
Save
Save
Save
Save