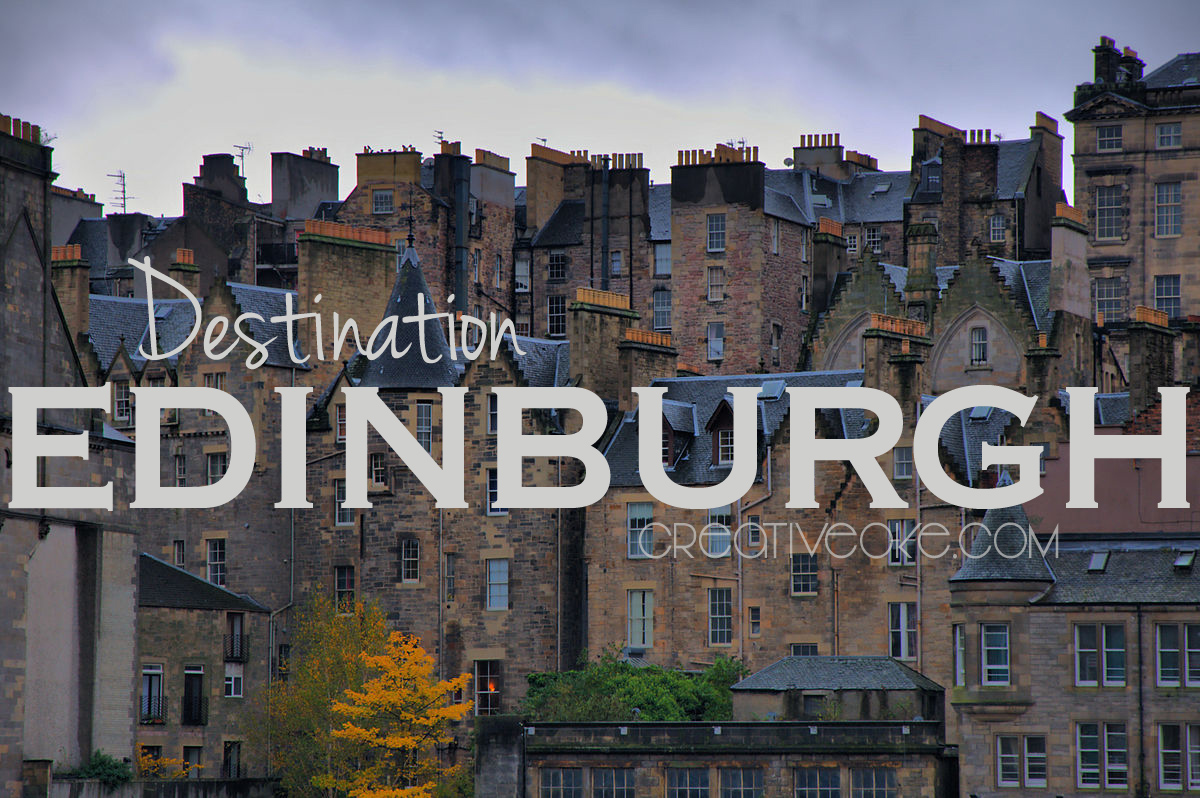 Spending a Weekend in Edinburgh?
I have just come back from an incredibly exciting long weekend in Edinburgh! My husband has spent the last seven years studying part time whilst working full time, for a degree with The Open University He graduated in Edinburgh with honors on October 24th, along with Actor, Alan Cumming, who received an honorary Degree!
I've been to Edinburgh three times now, the first to attend a 'Most Haunted Live' event and the second, was a Christmas gift to Ryan, I knew he'd love it there and he did, (which is why he chose it as the location for the Graduation, and to show his parents the magnificent city that it is!).
Such rich history with stunning architecture in the 'Old Town', most of the buildings look like that of something you'd imagine in a Dickens novel, cobbled streets, small lanes and steep hills, narrow antique buildings that seem to touch the sky. Edinburgh is home to many famous characters such as Greyfriars Bobby, body snatchers 'Burke and Hare, Mary Queen of Scots, a rich paranormal history, top attraction for ghost hunters.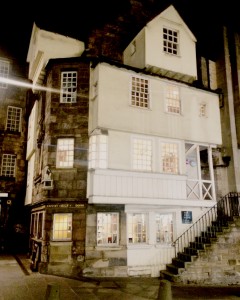 In May 2014, Edinburgh introduced a tram service which departs from the airport and brings you right in to the city! It's not so clearly marked at the airport but if you exit the departure hall through the main doors, turn left and pass all the buses, you'll reach the tram station, it's a lot quicker than the bus too and goes right in to Princes Street and beyond!
It really is worth your while researching and comparing hotel rates as they can go from anywhere up to £350 ( and sometimes beyond) per night to be near the action. Don't book a hotel that's way out of town and end up with a grueling commute back to a B&B or hotel that's half way to the airport, especially if you've had a long day touring and enjoying the local pubs. There are great prices to be found.
---
The Mercure Hotel, Gardiners Crescent
In the past, we always stayed at The Point hotel, but it went into receivership a couple of years ago and Hilton bought it and in turn, prices shot up. We searched booking.com for the best deals and the Mercure seemed to have the best price, only open since June, 2015. It's a couple of blocks away from The old Point hotel and walking distance from The Royal Mile and the Castle, about a mile or a £4.50 cab fare.
The Mercure Edinburgh Key has the feel of a boutique hotel but still a chain hotel, small, practical and incredibly clean! Just a short walk from the airport linked tramcar service (Haymarket stop). The reception and the bar share the same counter space, so when you come in, you're not sure whether to check in at the bar or with the receptionist, hidden behind a large pillar. Staff are incredibly friendly, they all get involved in banter with patrons and make sure you have the warmest welcome, even the housekeeping staff never pass without a "Good Morning!".
Bedrooms at the hotel are beautifully decorated but storage really isn't there, there's a small open wardrobe, which shares a sliding door with the bathroom, so if you're in your wardrobe and your other half comes out of the loo, you can receive a nasty bump. Hanging is all front facing and a small shelf above so it's a little awkward, there are no drawers or bedside lockers, but a floating shelf. That is the only criticism I can give about it. The cleanliness is impeccable!
We didn't avail of the expensive £12.50pp breakfast but we took advantage of the fabulous array of restaurants surrounding, Loudons and Zizzi's for example, there is also a Tesco express directly around the corner.
I definitely recommend this hotel if you're only staying in Edinburgh for a couple of nights but want a chic little hotel to rest your head after sampling the local whisky's and taking in the sights.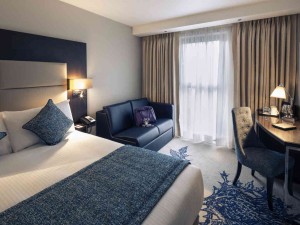 ---
There is so much to do in this city! Fabulous History Museums, breathtaking views, art galleries, restaurants and Whisky tours, not to mention SHOPPING!
I love the buzz on the Royal Mile, but if you're not into history and want to take in some shopping, cross over to Princes Street and find all the high street shops, from H&M to House of Fraser, Anthropoligie to Monsoon and M&S, you'll find souvenir's a bit cheaper than the Royal Mile too if you venture out of the touristy spots! We found an underground mall (Princes Mall), right beside Waverly Rail Station, with lots of high street shops and a food court, I never knew it was there, it's by no means a stunning shopping centre, but there's lots in it including a Costa Coffee!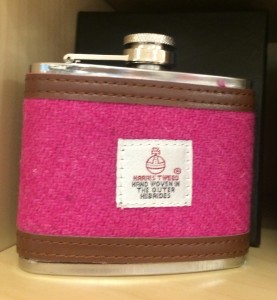 One of my favourite places to shop is Ness, much like Avoca handweavers here in Ireland, beautiful cashmere scarves in bright berry and acidic colours, ladieswear, beautiful coats with resin rose buttons and tweed handbags, I couldn't resist bought a beautiful scarf.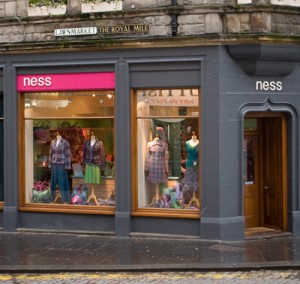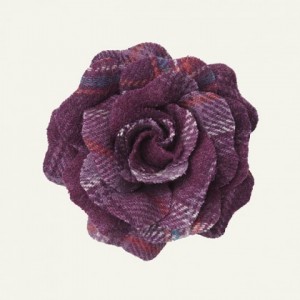 I bought my Mum a tweed brooch and a Kingfinch scarf for myself.
There's also a little Christmas shop at the end of The Royal Mile, filled with Christmas ornament's, hand painted and customised ornaments, statues, Yankee Candles, you name it! It's slightly on the expensive side but definitely worth a look!
Being a foodie, I must have driven my family mad, taking photo's but it's what I do! There is a huge selection of restaurants in the city, from Pizza Hut to really upmarket restaurants like The Witchery. The best places are always away from the touristy places and that was proven on our last trip, The Mercure Edinburgh Quay like Loudons, which has the best Eggs Benedict I have ever had.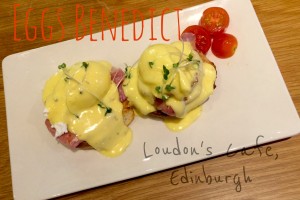 ---
Loudons
And then there's Loudon's, I'm not sure why they call it a cafe, it's definitely more than that, it's a movement, large queue's literally form at the weekends for a piece of the action. It's a large loft style establishment, clean airy, spacious and if you venture to the loo's downstairs, you can see into the kitchen through a pane of glass, see the bread being made and the buzz in the kitchen. Ryan had found this place before we even got to Edinburgh, so we went there every morning of our trip, just across the road to our hotel. I was suffering with the early stages of a horrendous cold and just wanted protein and comfort. Loudons are known for their Eggs Benedict, looking around as we waited in line, it seemed to be all everyone was eating. Perfect cornflower yellow mountain peaks on a terrain of toasted breakfast muffin, the ideal vehicle for that perfectly cooked poached egg, garnished with cherry tomatoes, it's just the best thing in the world. The best Hollandaise I have ever tasted- and that's a big claim! I watched other diners chomp down on other delicious dishes, like their French toast, huge mattresses of vanilla bread, positively swimming in Icing sugar and maple syrup, I dribbled a little! And then there was my parents in law and their bacon and eggs with Loudons own brown bread! If you do go to Edinburgh, this place is as important as any of the other sights to see, it's a must! They've also sinceopened up a second premesis in New Waverly.
Would you like to see a little food porn from Loudons?
---
The Witchery Restaurant
The Witchery is on the very top of The Royal Mile, on Castle Hill to be more precise, a haunt of well known celebrities such as Andrew Lloyd Webber, John Cleese and even Vin Diesel! I finally secured a booking for this little culinary gem!
Review available here
---
The Royal McGregor, The Royal Mile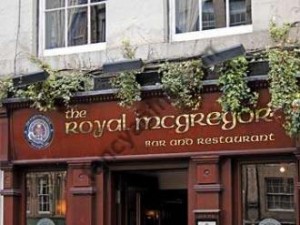 If you're looking for a quick but satisfying 'pub grub' style meal in Edinburgh, this is the place to go! It doesn't pretend to be anything else than it is. It's a whisky bar with a tasty menu and we believe it's where you get possibly the best 'Haggis Neep's and Tatties' in Edinburgh! It's warm, the staff are friendly and you're guaranteed to leave with a full belly, without the extortionate bill that comes on most restaurants situated on the touristy Royal Mile.
Haggis is a Scottish dish, much like the Irish white pudding, consisting of offal, stuffed into a skin, traditionally the stomach of a sheep, and cooked. Today, the most popular is an edible latex skin, much like a sausage. Haggis is then traditionally served with "Neeps" (turnip) and "tatties" (mashed potato).
My Hubby loves the Haggis in The Royal McGregor and now makes a point of going back each time, washing his meal down with a creamy pint of Irish Guinness. I will not touch Haggis, not with a barge pole, I cannot abide the thought of offal, my choice is always the Steak & Ale pie, comes in a kidney dish, piping hot, puff pastry and the most tender Angus beef you could imagine, no tough connective or fatty cuts, just buttery soft steak, accompanied with veg and new potatoes, I normally ask for chips as a steak and ale pie demands a good chip to soak up any extra sauce, am I right?
Wines at the Royal McGregor aren't much to be desired, they don't brand themselves as a wine bar, but they do great pints!!!
You'll find The Royal McGregor half way down The Royal Mile on Paisley Close.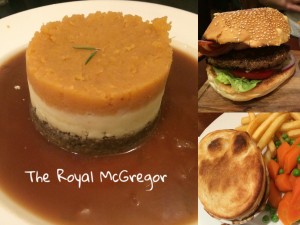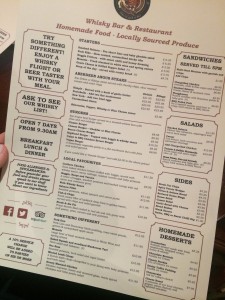 ---
There are many tour operators in Edinburgh, all doing anything to get your attention and your money, offering the best ghost walks and history tours. You'll find people in full costume walking up and down the Mile shouting and screaming in full character and not always in a professional manner.
---
Mercat Tours
If you want my opinion on a really efficient tour company, value for money and guides that really know their history, you might want to check out Mercat tours, Mercat, not to be confused with Meerkat, is actually an old Scottish word for Market. Their office is on Blair St, if you reach Starbucks on The Royal Mile, turn down beside Starbucks, down the hill and you'll see their office on the left. You can't miss it! Otherwise, they have a website where you can book tours in addition to a stand on Mercat Square, where all the tours depart from, right at the balcony monument. There is always a representative there to answer questions and book you onto a tour.
We've done several tours with Mercat and always find them so delightful to deal with. The first tour was a ghost hunter tour, which spends time below in the Blair St Vaults at night, one of Britain's most haunted locations. The last tour was the Ghosts and Ghouls with a girl called Hannah, I would almost ask what night she is on so you can avail of her tour as she is fabulous, she'll terrify you with her stories! You begin a two hour tour at Mercat Square, then make your way around local sites of interest on the Royal mile and then down to the Vaults, finishing with a night of storytelling by candle light and a dram of Dewars whisky (lager,wine and orange juice also available), money very well spent!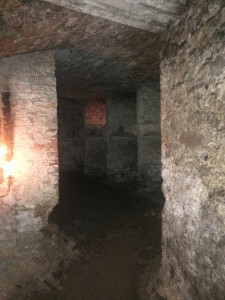 ---
The Real Mary Kings Close
Quite possibly my favourite place in Edinburgh, a warren of streets, originating hundreds of years ago and finding itself underground for the past 400 years to make way for the building of The Royal Exchange, government buildings, it was literally built over these streets and it has been preserved in time! It was also the site of a plague breakout, where many perished in horrible conditions. Today, you can descend the steps and visit the close, as it was, frozen in time, from workshops to cattle sheds and living rooms! The close is also reputedly haunted by those who perished from the 'Black Death', even "Annie", the ghost of a little orphaned girl, looking for her doll and her parents.
Recommended pre-booking can be done on The Real Mary King's Close website
---
Edinburgh Castle
Perched high on a volcanic rock perch, overlooking the city of Edinburgh, it's on of the oldest attractions, still in use today with a residing military regiment it dates back to the 11th century and was even home to Mary Queen of Scots. Visit the castle and see the oldest church in Scotland, the prison, Scottish crown jewels, a war museum, the royal palace, Mons Meg, a 6.6tonne medieval cannon and even a whisky shop! I highly recommend making a trip to the castle, but book online! The queue's can go on for hours! We booked online, arrived at the castle and punched in our reference number at the little hut under the main arch and had our tickets printed instantly.
From the highest points in the castle, you can hear bagpipes playing, sounds coming from every direction in the city… haunting and romantic!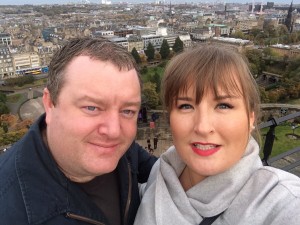 ---
I've been to Edinburgh several times and still haven't seen all it has to offer, if you are considering a city break, do think of Edinburgh, it's such an exciting city, wonderful people, rich in history and culture, there's just something to suit everyone!
---
For more information, visit the Visit Scotland website!
The Witchery

The Witchery

The Witchery

The Witchery

At it again… what's under there?

Loudons

Edinburgh Castle