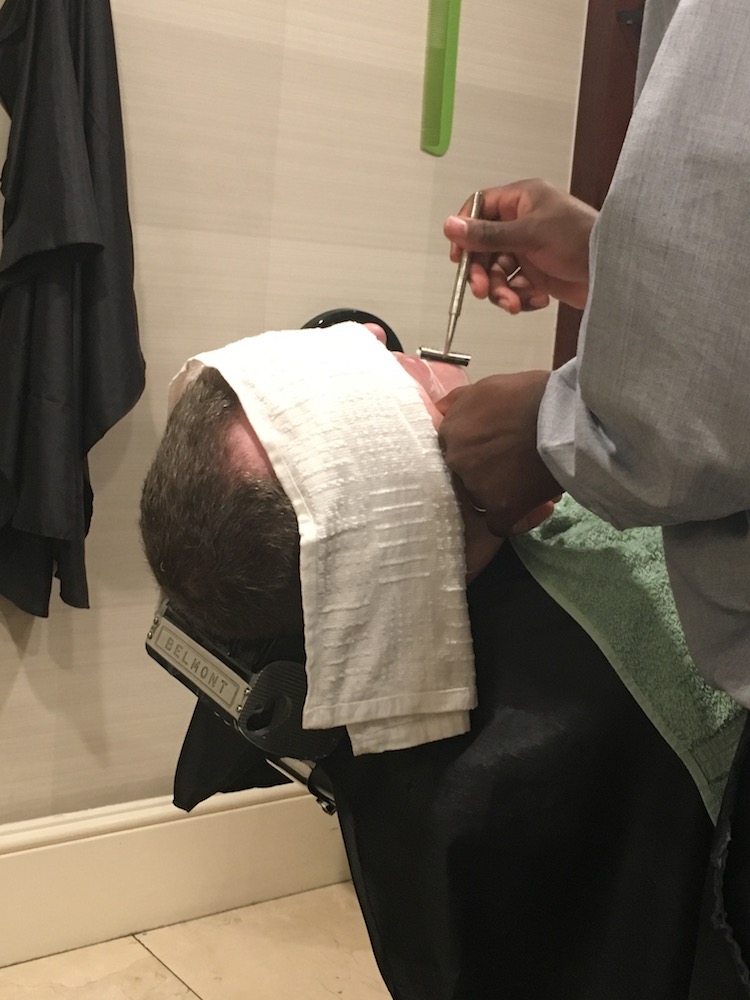 Gift Idea: A Barbershop Treatment For The Dapper Chap, Jonathan's Barbershop at The Shelbourne
Girls, we all know how hard it is to buy presents for men, given some are easily pleased and want video games or clothes. When asked, my my husband's reply is always "NOTHING! We're saving for a house, put the money in the savings fund!" I'm sorry but that's not possible, how can I live with myself if on his Birthday or Christmas, I've nothing to handover when he always gives me something gorgeous! I would much rathr be put on the right track and not WASTE money.. I've bought him two watches in 10 years, he now doesn't wear a watch.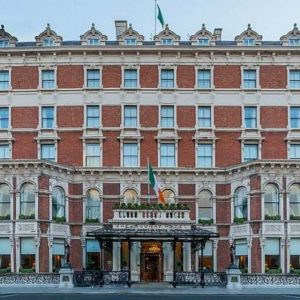 My Mother was well up in her game last Christmas, she was listening to Ryan Tubridy on the radio one day and he brought up the topic of hot towel shaves, bringing up that his favourite place was Jonathan's Barber in The Shelbourne Hotel on St. Stephens Green… the cogs in her head started moving, Ryan loves a good old fashioned shave and so she called up and bought a gift voucher for a hot towel shave to go with his very special annual gift of his favourite single malt.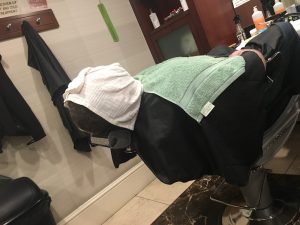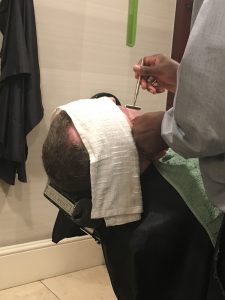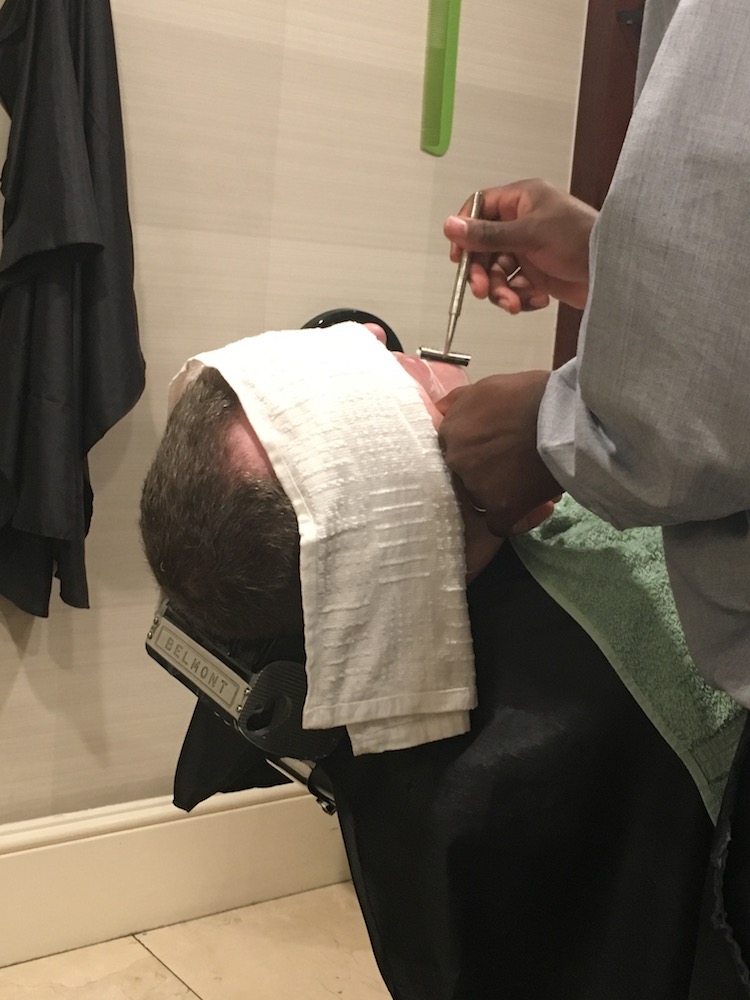 The treatment costs about €28 The barber is downstairs from the lobby, you'd hardly notice it, but I think it's been a well kept secret among the most dapper men in Dublin for the last 117 years, they opened in 1900. Anyway, Paul is the guy to ask for, he's got a wicked sense of humour and gives and the best shaving experience. it's worth every cent, it lasts about three days.
Paul the Barber noticed me taking sneaky photos of my husband during the treatment so he beckoned me over, gave me the shaving brush and let me soap up Ryan while he had a hot towel over his eyes so he could photograph it for me..Ryan had the hot towel shave, the whole thing takes about 40 minutes, lotions, balms, vibro's and trust me, the end result is the softest, smoothest, most kissable skin.
Girls, you will not regret this one! Take him up to the bar for a pint of Guinness afterwards. Ryan had a lovely creamy Guinness when I had the 'Fifteen Love' cocktail, The Shelburne's answer to Pimms Cup, with a dash of Prosecco…my kinda drink!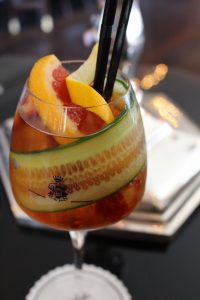 Price List for Jonathan's Barber
| | |
| --- | --- |
| Hair cut | €19.00 |
| | |
| Wash, cut and blowdry | €24.00 |
| | |
| Shave and Hot towel treatment | €28.00 |
| | |
| Facial treatment | €25.00 |
| | |
| Hot towel treatment | €12.00 |
| | |
| Beard trim | € 7.00 |
| | |
| Friction, shampoo, lotion, vibro | €16.00 |
| | |
| Manicure | €26.00 |
| | |
| Wash / Blowdry | €14.00 |
Monday to Friday 8am – 6pm
Saturday 8am – 4pm
Early or late appointments are available by special request.
Tel: 01 6634855 / 086 2422907