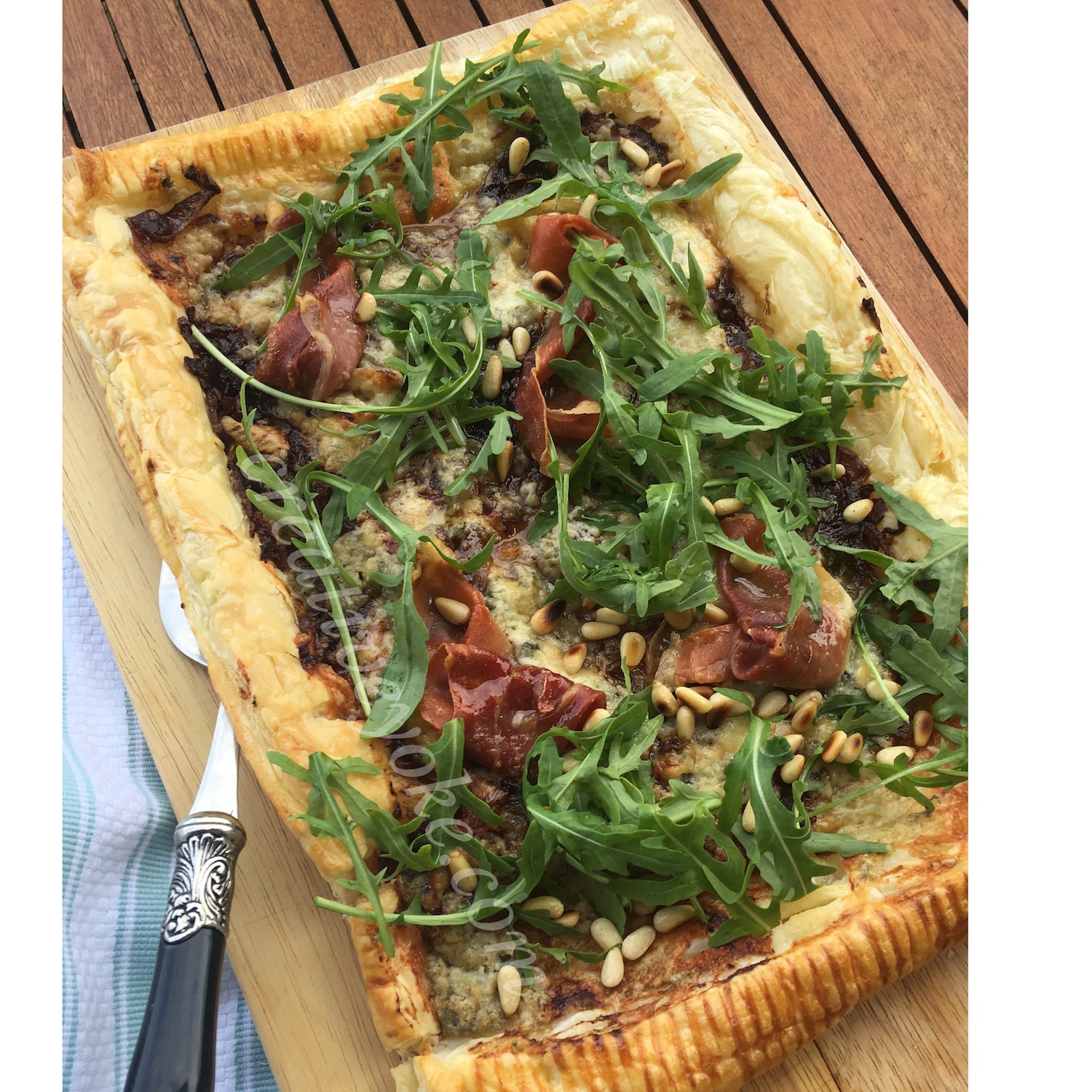 Recipe: Blue Cheese, Prosciutto & Truffle Tart
We've all had those evenings when you come home after a long day at work and the thought of cooking a labour intensive meal sounds like Chinese torture… right?? I love cooking, I really do but not when I've been on the go all day.  It's happened a few times this week and now the weather is getting warmer, a light meal is more appealing, maybe to sit in the garden and enjoy it with an ice cold glass of wine?
Well, this afternoon, I was playing around and whipped up this little  treat, something that literally takes 15 minutes to cook and get you out to the garden to relax in minutes.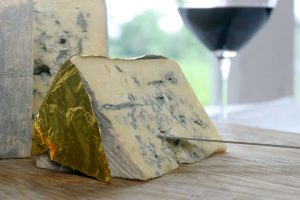 ---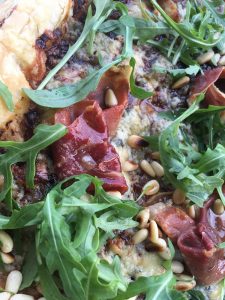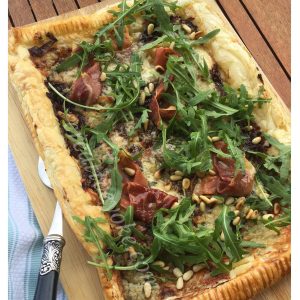 Blue Cheese, Prosciutto & Truffle Tart
What you'll need:
Ready made puff pastry (there is no shame in it)
3 red onions
100g Blue Cheese
Prosciutto
Rocket (arugula)
Pine nuts
1 egg
Olive oil
Truffle Oil (Optional)
(Preheat the oven to 180°C)
The Most time consuming part, thinly slice the red onions and fry in a frying pan with olive oil and a little salt, don't allow to brown but instead, turn the heat down very low and cook slowly until caramelized. this will take up to 15 minutes.
Roll out the puff pastry, onto a parchment lined baking tray and cold the edges in by about an inch, creating a frame around the outside, prick it all over with a fork, which will stop so much puffing in the middle, and spread the caramelized onions all over, then crumble on the blue cheese(I used Cashel Blue) and little swirls of prosciutto.
Beat an egg and brush onto the frame and place the tart in the oven for 15 minutes until golden.
While the tart is in the oven, gently toast some pine nuts in the frying pan you used for the onions.
When your tart is baked, strew some rocket leaves on top, with pine nuts (how many you use is up to you).
Drizzle just a little truffle oil on top, it's quite pungent and a little goes a ling way, but it goes beautifully with blue cheese.
Serve with a crisp white fruity wine and some rustic bread and you're done.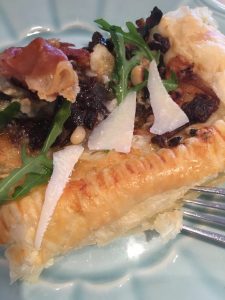 ---
After making this, I had a late night craving  (starting a week of Dukan diet tomorrow)  and thought I'd make something really naughty… pasta with red pesto, of which I had a jar of…and it occurred to me that I had a wedge of parmesan, leftover pine nuts from earlier and a whole punnet of rocket leaves……  "Why don't I make my own?" I didn't use a recipe for this, just winged it.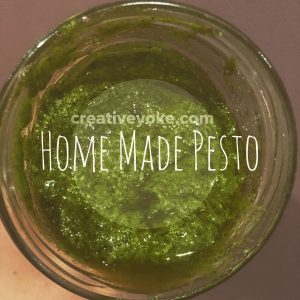 Blend pine nuts with olive oil until pureed.
Add a clove of garlic and a good chunk of parmesan, blend some more until the large lumps are gone.
Add some more oil and a large handfull of rocket leaves and two sun dried tomatoes(from a jar) and pulse until you have a mossy green mix.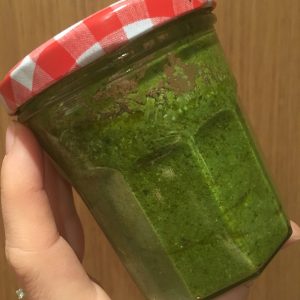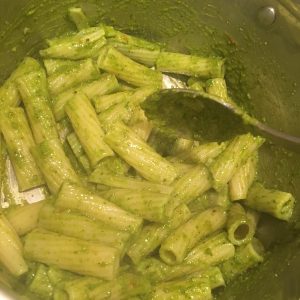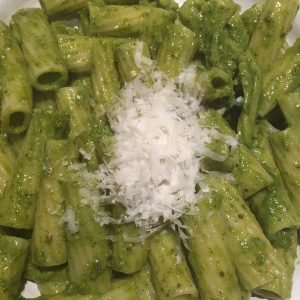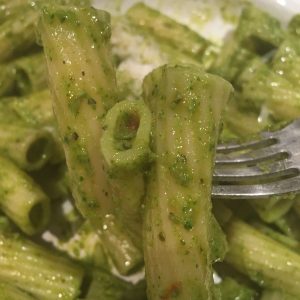 Couldn't be easier 🙂
If you make either of the above, I'd really love your feedback and photos, post them to my Facebook page even.
Save
Save