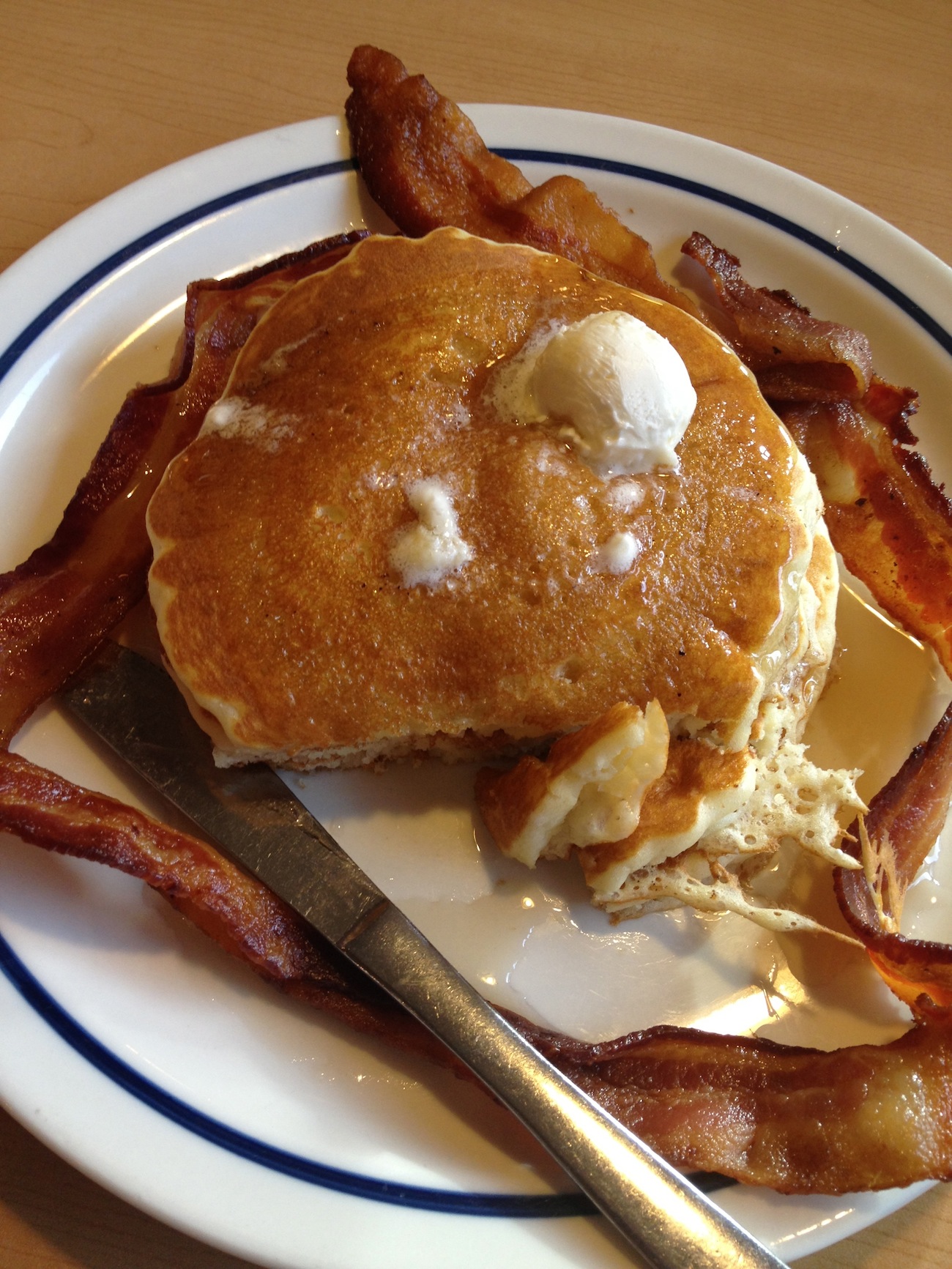 I've spent a lot of time going back and forth to the States since I was teenager, the first thing I was fascinated with the real American cliché , the breakfast of champions, the Pancake! I was so used to the Irish answer to the French 'Crepe', made every 'Shrove Tuesday' where you clear everything in your presses, every ounce of pleasure you can possible conjure must be mashed together and plopped on one of these paper thin, rather bland, rubbery fried disc, be it sugar and lemon, Nutella, jam… once it wasn't there to tempt you while you punished yourself for Lent.. I never lasted more than a week.. You'd spend your whole day at School, longing to get home for your pancakes, eat your body weight in them and then go to bed with a toothache and a sore tummy.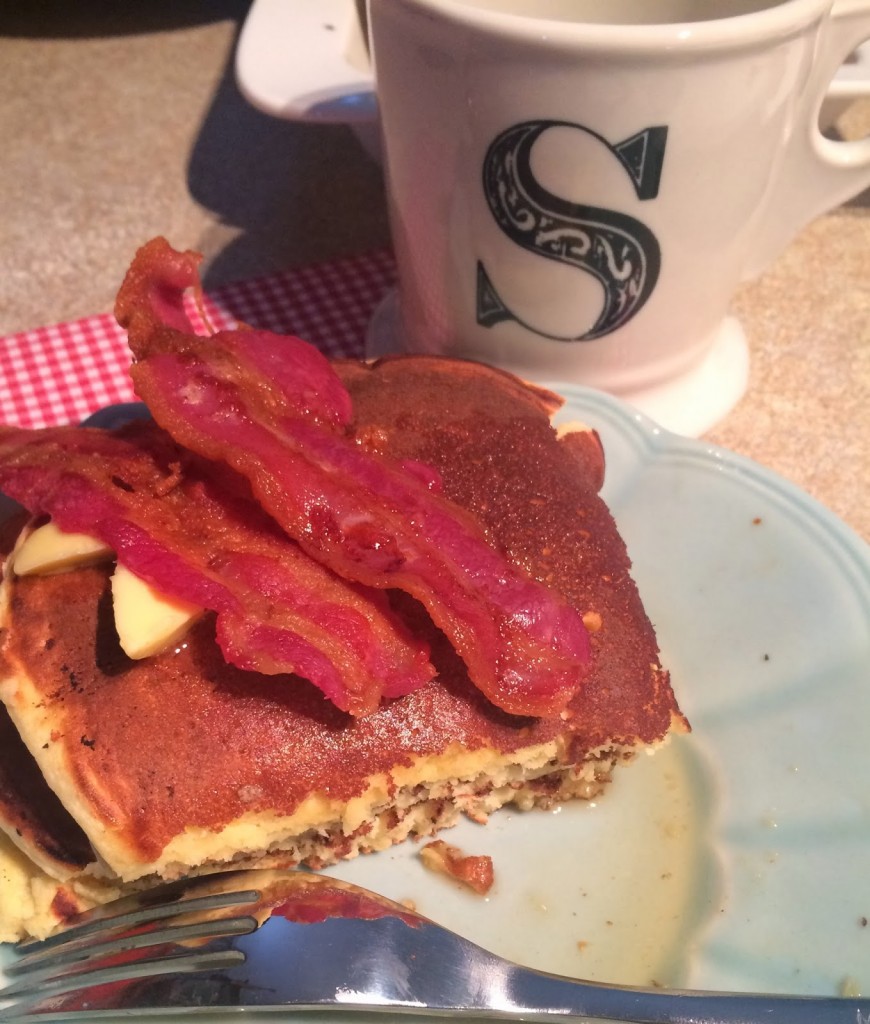 Anyway, looking in the windows of local diners on First Avenue in New York, you'd see pancakes piled high like a stack of golden honeycomb discs, I'd never seen anything so tempting! I succumbed to that cliché and ordered my first stack and surprisingly, I wasn't all that impressed! Yes, the whipped butter, the selection of daring syrups and jellies were delicious but I couldn't understand how people started their day with these? They were stodgy and came with an enormous side of hashed potatoes, seriously heavy- and I could barely get past my second!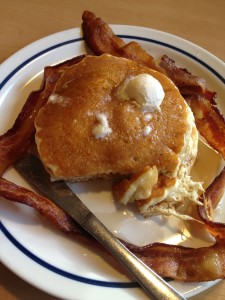 I've have a recipe I love and I've have adjusted it to suit my needs. Yes this recipe will take a little more effort but once mastered- can be quite versatile! Fry them up for breakfast and top with Maple syrup and crispy streaky bacon (which I like to grill –or broil- to
within an inch of it's life)  or  if like me, you love to host cocktail parties, make them in advance and use as Smoked Salmon Blini Canapés and you can make them all in advance!! They're really light and fluffy and you can happily sit in a corner and scoff half a dozen without
feeling you've swallowed a bag of builder's sand! I made them once, to try and impress my parents in law when my then boyfriend and I moved in together first and used a bag of macadamia brittle which I ground down and sprinkled on the
raw side as they cooked-YUM! You can use any glazed nuts because Macadamia's seem quite hard to find…Glazed pecan's work especially well!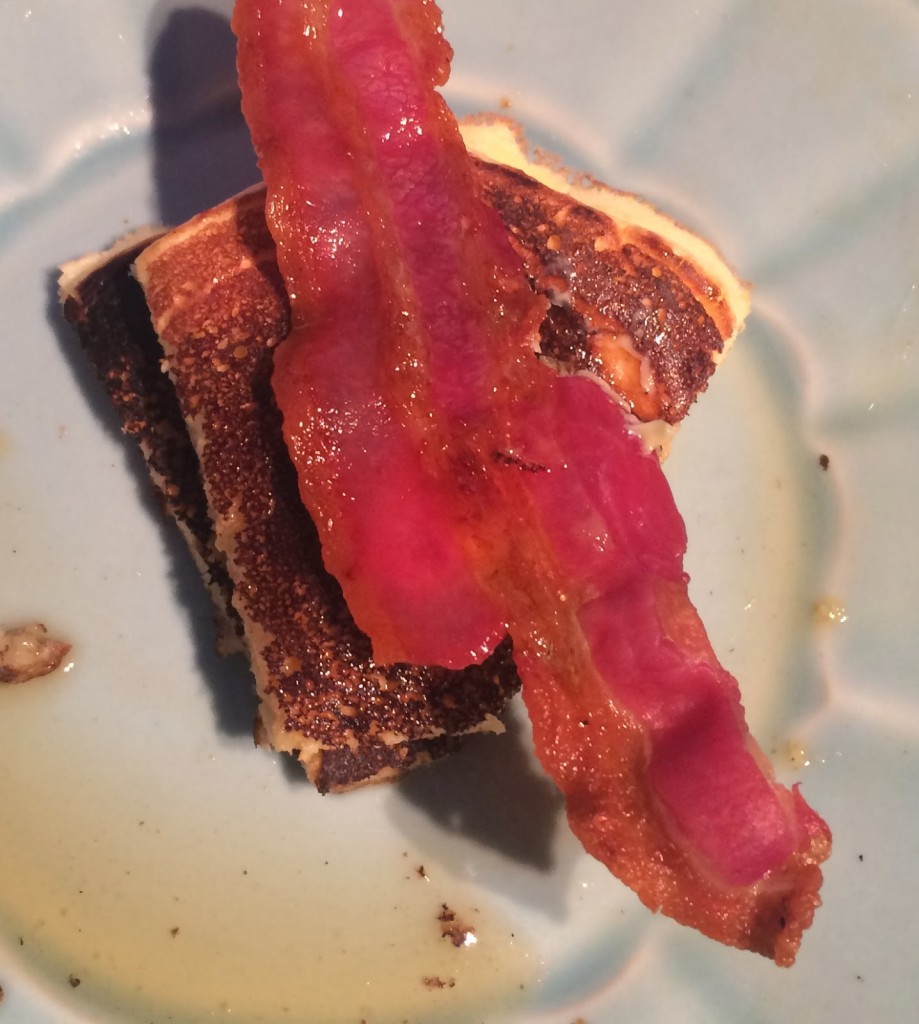 (Yields approximately 10 pancakes)
Ingredients:
6 Eggs, Separated
230g White Flour
(you can use Gluten Free if you wish)
2 Ample teaspoons
of Baking Powder
300ml Milk
Pinch of salt
Method:
If you have a food mixer, beat the egg whites with the salt until stiff and set aside. If you don't have a food mixer, use an electric hand whisk, I have done this by hand and believe me, it's not fun!.

In a separate bowl beat the egg yolks and then add the flour, milk, and baking powder and beat until lumps are gone.

With a fork, fold the egg whites into the batter and gently fold it all together, be gentle, you don't want to knock all the air out.

Put a non stick saucepan on medium high heat and give one spray of the low calorie oil spray onto your pan and ladle on your pancakes, use the bottom of the ladle to spread out the batter to your desired size but not too thin, you want them nice and fluffy.