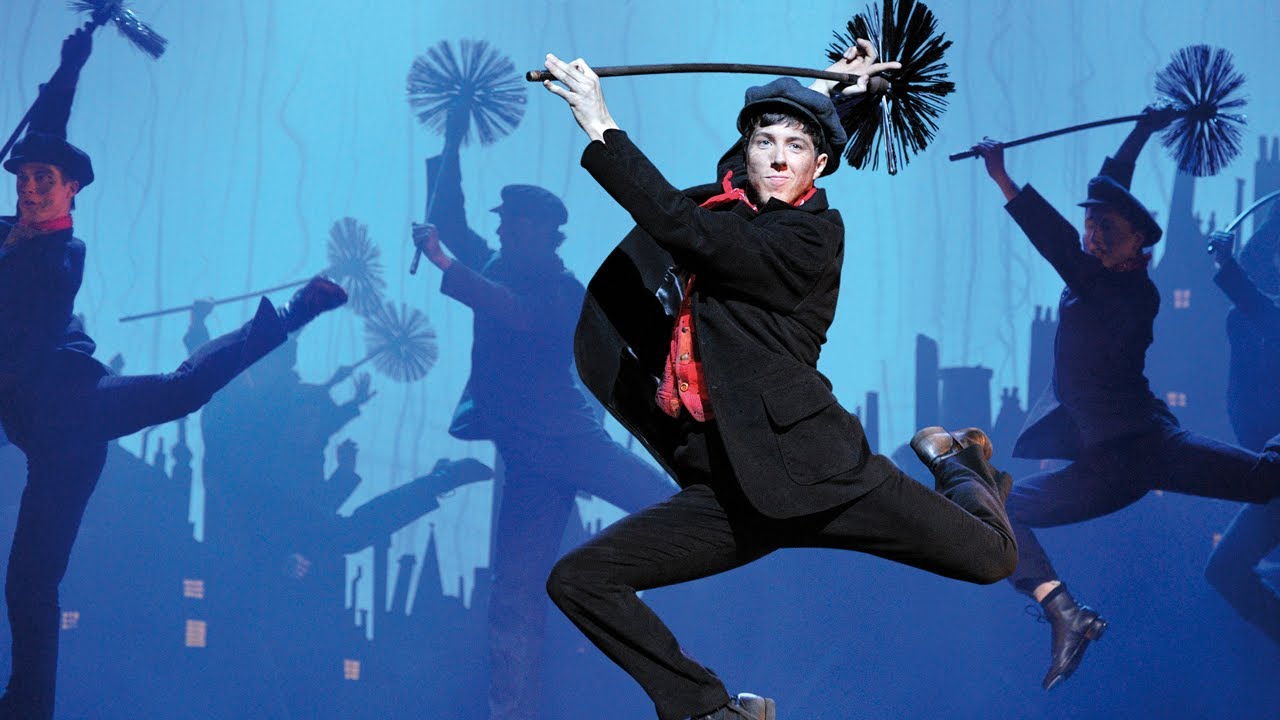 10 Top Christmas things to do in Dublin!
It's officially December and we can officially embrace….CHRISTMAS!!! I'm fighting the urge to put up my Christmas tree but that doesn't stop me getting involved in all the fun that's happening!
With so much going on this month,  I've narrowed it down to just 10 activities, it was hard! I am getting tingles down my spine at the thought!
---
10. Festive Horse & Carriage Ride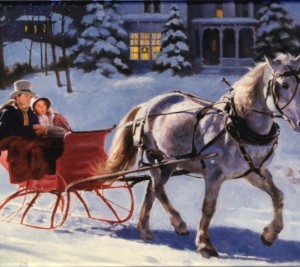 How romantic can you get? Wrap up warm, pop in to Butlers Chocolate Cafe at the top of Grafton St, grab a marshmallow hot chocolate to go and head for the line of horses along St.Stephens Green. Agree on a price with the driver ( don't be afraid to haggle) and cuddle into your loved one as you drive through the Georgian streets of Dublin, among the beautiful Christmas lights. It's as close as you'll get to a "Sleigh Ride".
Before commissioning a carriage ride, just observe to see if the horse looks well maintained and looked after.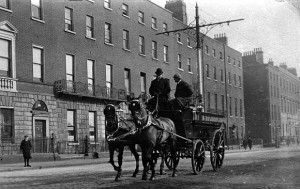 ---
9.Ice Skating
I can't imagine Christmas without getting my skates on, I skate like Bambi trying to walk, a very entertaining sight I'm sure but fun none the less!
There are lots of places to get your skate on in Dublin this year and here's the list: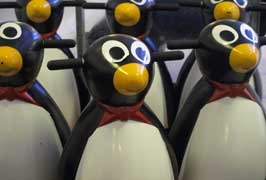 Disability Access
Parking
Accessible by Luas Tram Service
Refreshment Stands Available
A full range of restaurants and shopping on site
Booking available online
Opening Hours are: 3-9pm Mon-Fri, 10am-7pm Sat-Sun

Opens Dec 12th As part of Winter Funderland
Skating Sessions are Hourly, on the Hour from 10am
Outdoor Skating
Kiddie Rink for Under 3's, Offering Balancing Aids & Double Bladed Skates.
Limited Parking
Accessible Via Dart & Dublin Bus
Online Booking
Swords on Ice at the Pavilions Town Centre
Disability Access
Parking Available
Accessible via Dublin Bus
Opening hours: Monday -Friday:- 3pm – 9pm, Saturday and Sunday:- 10:30am – 9pm
Book Online
Most have entertainment for the whole family!  Why not all take an evening together, take to the ice and follow up with mugs of hot chocolate or mulled wine?
---
8. Maritime Christmas
I'm a sucker for DunLaoghaire, I've had first dates there on the pier…. The Dun Laoghaire seafront to me, is one of the most romantic places in Dublin, not just on balmy nights!
Already in full swing, the Maritime Christmas Festival runs right up until Christmas eve with a Christmas Market, vintage carousels and other amusements, based around the Maritime Museum.
Parking available in the Pavilion Theatre Car Park.
---
7.Craft Fairs

National Arts & Crafts Fair at the RDS
December 2-6th
I was lucky enough to attend on a pass last year, stopping in to the Hourse Show Inn beforehand for a Mulled Wine with one of my best friends. Ireland is home to some serious talent, the show has everything from food to jewellery, fine artwork, Christmas decorations and even kitchen gadgets.
You can read my post about last years event here
---
6.Shop & Drop
Alright, we all know that feeling, you're exhausted from Christmas shopping, you have so many bags that you are banging into everything (I always end up losing one) you have so much more shopping to do, but you just want to go home because it's too much, especially in the crowds!
Well fear not m'dears because our problems have been solved!!!
From November 19th to December 28th there is a FREE bag minding service "Shop & Drop" in two locations this year.
Unit 104 St.Stephen's Green shopping centre
The Jervis Centre, Henry St

Tuesday 9am to 7pm
Wednesday  9am to 7pm
Thursday 9am to 9pm 
Friday 9am to 7pm 
Saturday 9am to 7pm 
Sunday 11am to 6pm 

Each week, one lucky shopper will win a fabulous €100 Leap card, courtesy of Luas!! Another reason to use this fab service!
---
5. Festive Champagne Afternoon Tea at The Merrion Hotel.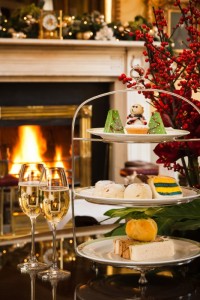 One of my absolute favourite things to enjoy is Afternoon tea, especially if it's in front of a roaring fire. dainty little finger sandwiches, fluffy scones, Earl Grey & delicious pastries..Oh and one can't forget the Champagne!
Dublin's much loved Five Star, Merrion Hotel has the creme de la creme of High Tea's, already famous for their their Art Tea, they have a Festive Champagne high tea this year.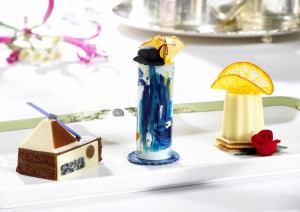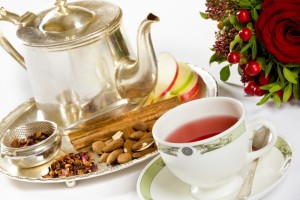 In the settings of the Georgian Dining Rooms, enjoy finger sandwiches, gingerbread, Vienna bridge rolls, meringues, mince pies and gateaux, by the fire, amongst the  beautiful decorations and with entertainment, as I write this, The Bugle Babes (who sang at my wedding) are today's entertainment, with Andrews Sisters style wartime songs.
The Festive Afternoon tea is priced at €45pp/€59 with Champagne and is available from Dec 1st-31st.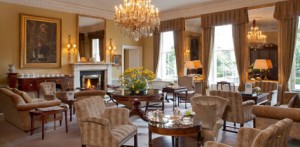 ---
4. I Believe™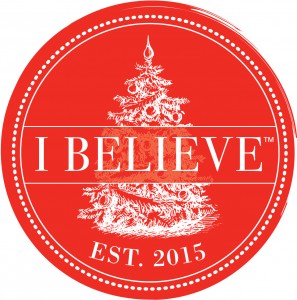 Every year, Christmas gets bigger in Dublin. This year, the award goes to I Believe™, many Christmas markets feature European and other international businesses, the money goes out of the country and local businesses suffer..we are such a nation of artists, craftspeople and foodies, this needs to be celebrated.
This year, I Believe wrings brings a festive celebration of Irish food and craft, nestled in to the Custom House Quarter in Dublin's city centre. Irish producers & locally sourced products.
"..Rediscover unforgettable flavours & aromas and find high quality one off gifts from individual traders, seasonal pop up shops, including Bord Bia and a pop up Kilkenny Shop."
For the little ones, The Santa Experience in the CHQ building. Visit the elves' workshop, post letters to Santa in the official post box and meet Santa himself for a photo op and receive a gift of a magical bell (like in the Polar Express) to help santa find his way on Christmas eve.

Opening hours:
Monday –Wednesday 1-7pm
Thursday-Friday 11-7pm
Weekends 9-7pm
Finishes Dec 23rd
Online booking recommended to avoid disappointment.
For the grown ups there's the Apres Ski Bar with a panoramic view of the Christmas market, filled with pine trees and fairy lights, hot chocolate and sheepskin rugs, guaranteed to make you feel like you're in the Swiss Alps.
And then there's the tree, Coilte have provided a 50ft tree, much like the Rockefeller tree in Manhattan, the nationwide symbol for the festive season.
---
3.Christmas Carol

Personally, Christmas isn't Christmas, without Dickens' Christmas Carol in some form, be it a book or film. Curling up by the fire with mulled wine and a tin of Quality Street, it's a must do every Christmas.
This year, Scrooge is brought to life on the stage, at Smock Alley Theatre. Boasting the largest scariest ghost to ever hit the Irish stage.
December 7-22nd
Tickets from €12
7.30pm with Sunday Matinee's at 2.30
Suitable for 8 years and upwards.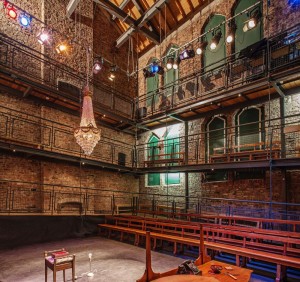 ---
2.Open Air Movies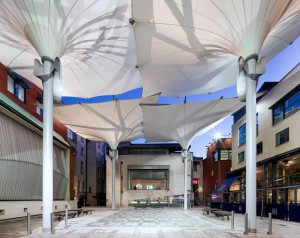 It's not exactly a bitterly cold winter this year but just as well because, at Meeting House Square in Dublin's Temple Bar there are a handful of specially picked movies for the family to enjoy outdoors! Picture it, a nice dinner and then get wrapped up in your coziest knits, mittens and hats, a hot chocolate from Costa (just around the corner) with extra marshmallows and watching a classic like Wizard of Oz, Holiday Inn or Elf FOR FREE!!

Elf: Dec 13, 5pm ( arrive extra early for good seats)
Wizard of Oz: Dec 20, 5pm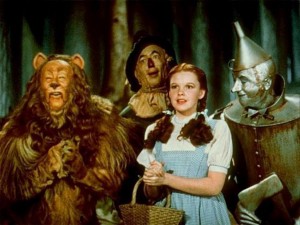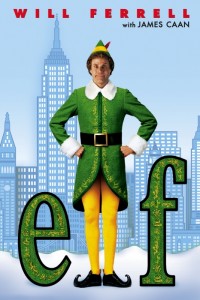 ---
1.Mary Poppins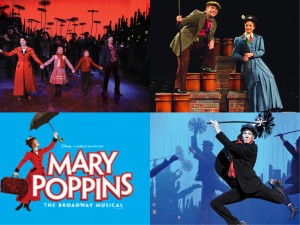 Because no Christmas is complete without a musical stage show. I grew up going to Panto's ad Mum was always working on costumes when she worked for RTE. I'm not into Pantomimes now but I do adore a good westend musical.
Disney & Cameron Mackintosh presents Mary Poppins, on stage at the Bord Gais Energy Theatre, rewritten for stage by none other than Julian Fellowes, creator of Downton Abbey. You do not have to be a child to come and see this! It's a classic and guaranteed to bring out your inner child.
Dec 3-Jan 9th
Tickets €25-68
Tickets available from Ticketmaster
Over 3's only, infants under3 will not be permitted into the theatre.

---
So there you have my top 10, I'm off now, to fully submerge myself in all things Christmas, I hope to get another post in before the big day but for now, I wish you all a very Merry Christmas and a prosperous new year.
Thanks for reading my blog this year and I hope for an even better 2016 on the blog.
Sarah
xx