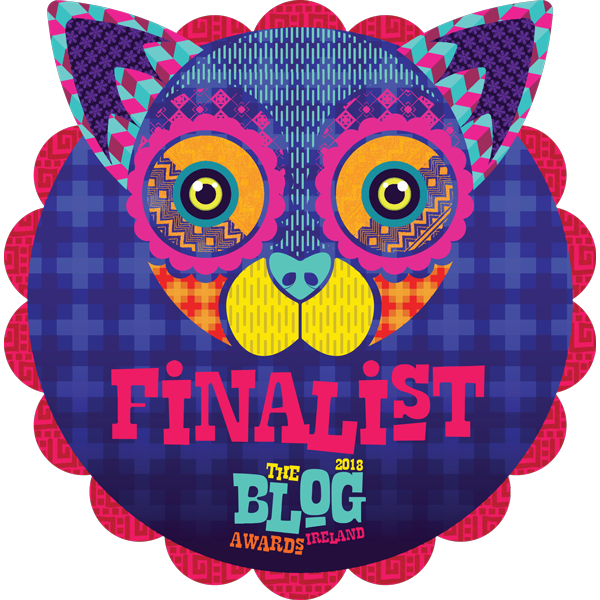 Bloggies 2018 Finalists Announced: I MADE THE LIST!!
Warning:Flashing images/gif below
I  was having a rather tough day at work yesterday, you know the kind where nothing goes right, a sort of Murphy's Law day? Packing up to head home at the end of the day, I decided to check my emails. Almost dropping my phone with excitement, there was an email to say that this little blog had made it through three rounds of judging to make it as a finalist at the Blog Awards Ireland 2018!!
I had THE BIGGEST grin on my face during the train ride home that I'm sure my fellow passengers thought I was tapped or something. I 100% don't expect to go any further than this but I'm just delighted to make the final list.
I was a finalist in 2016 at the Blog Awards Ireland, a circus theme, the ceremony took place in a circus tent in DunLaoghaire's old Ferry Terminal. The bloggies are great fun, loads of food vendors, entertainment and the adrenaline rush when you hear your name being called out in the list of nominees.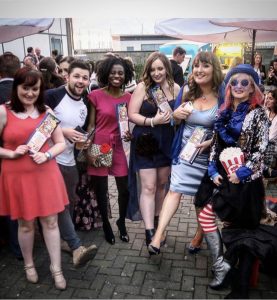 Blogging these days isn't easy. I work full-time and I am often exhausted when I get home, I get up at 5:45 and I arrive home at almost 8pm every evening, utterly exhausted. I often take my laptop out and just haven't the energy to come up with a sentence. I would prefer to write nothing at all than post for the sake of regular posts and come out with something ridiculous and meaningless.
Then there was the whole Bloggers Unveiled thing which I feel has made blogging a dirty word. I do think something was needed though, to control the amount of 'blogging' for freebies or "blagging" as I call it. Some exposure was needed, I do agree but there are so many other genuine bloggers, like myself, who do it for genuine reasons, for ourselves, to write about what makes us happy. I will continue to do this and introduce a regular YouTube channel, as soon as we're in our house.
I want to wish every other nominee, the very best of luck, it's such a fun time for Irish bloggers! I'm ready to pop open a glass of Prosecco an have a little bit of fun with my circle of blogger buddies at this year's 'Day of The Dead' themed event ! Yasssss!!!
IT HURTS MY EYES!!