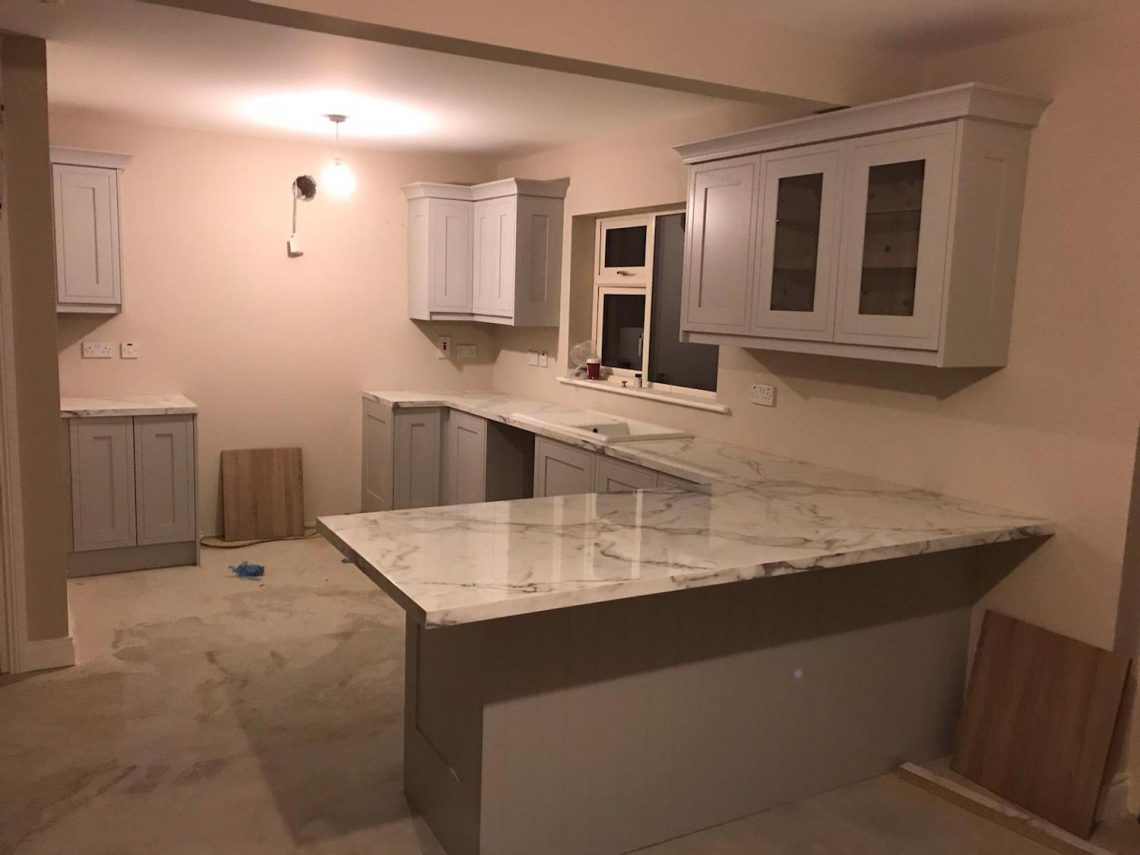 House Update: One step forward and well…?
Everyone is asking with the best of intentions, how the house is coming along. I appreciate all your kind comments and encouraging words, you're all so sweet.
We were absolutely promised July/August when we bought the house, September at the very-very latest, if Summer weather was bad-indeed it wasn't, anything but! We were rushed into signing the contract for the house and knew there was something fishy when the builders refused to sign the contract unless we
reapplied for our mortgage, for a sanction expiring at a later date- they obviously knew it wouldn't be ready. Why were we rushed into it so quickly?
We moved in with an elderly family member who kindly offered us a room after our landlord served notice last January, we were to move out at the end of our lease at the Start of May. We thought it would just be for a couple of months. I put all my winter clothes in storage, after the 'promise and thought it would all be easy.
It's now almost mid November, the house is complete and snagged long ago, but yet the development remains fenced off, the builder fabbing us off with different excuses about planning officials from the County Council, dragging their heels in signing it off… so I called the council planning office myself and asked a few questions.. apparently the builder is taking their time completing compliancies for certification which the council have been waiting on.. we sent a snotty letter to the estate agent and builder, demanding answers and acknowledging that we had indeed spoken to the council ourselves to find the story wasn't quite as told by the builder-we called him out on it.
After being on a kitchen installation waiting list by our vendor, we were getting worried as our installation date was Nov 12th.. the builder had said that "the sale will be well closed by then!". We were allowed to install it, even though the house isn't legally ours yet.. and still no sign of closing the sale! Our flooring goes in on the 27th.
I went nuclear on the estate agent last week, threatening to send them a bill for our storage ( which was the savings for my appliances) and I called the Building control department again who told me that still no paperwork was submitted and they were willing to certify our house alone so we could move quicker. Nothing happened (why aren't I surprised?)
At this point, I can't help but wonder if we'll actually be in our house for Christmas…
The kitchen is almost complete anyway..  so at least that's something to give me a sense of achievement. I was like a briar this morning, called the planning office, the engineer…nobody was available to talk, so I asked my solicitor/lawyer to issue a 23 Day Notice to Close to hopefully get them moving. Oh do keep your fingers crossed for me … watch this space.