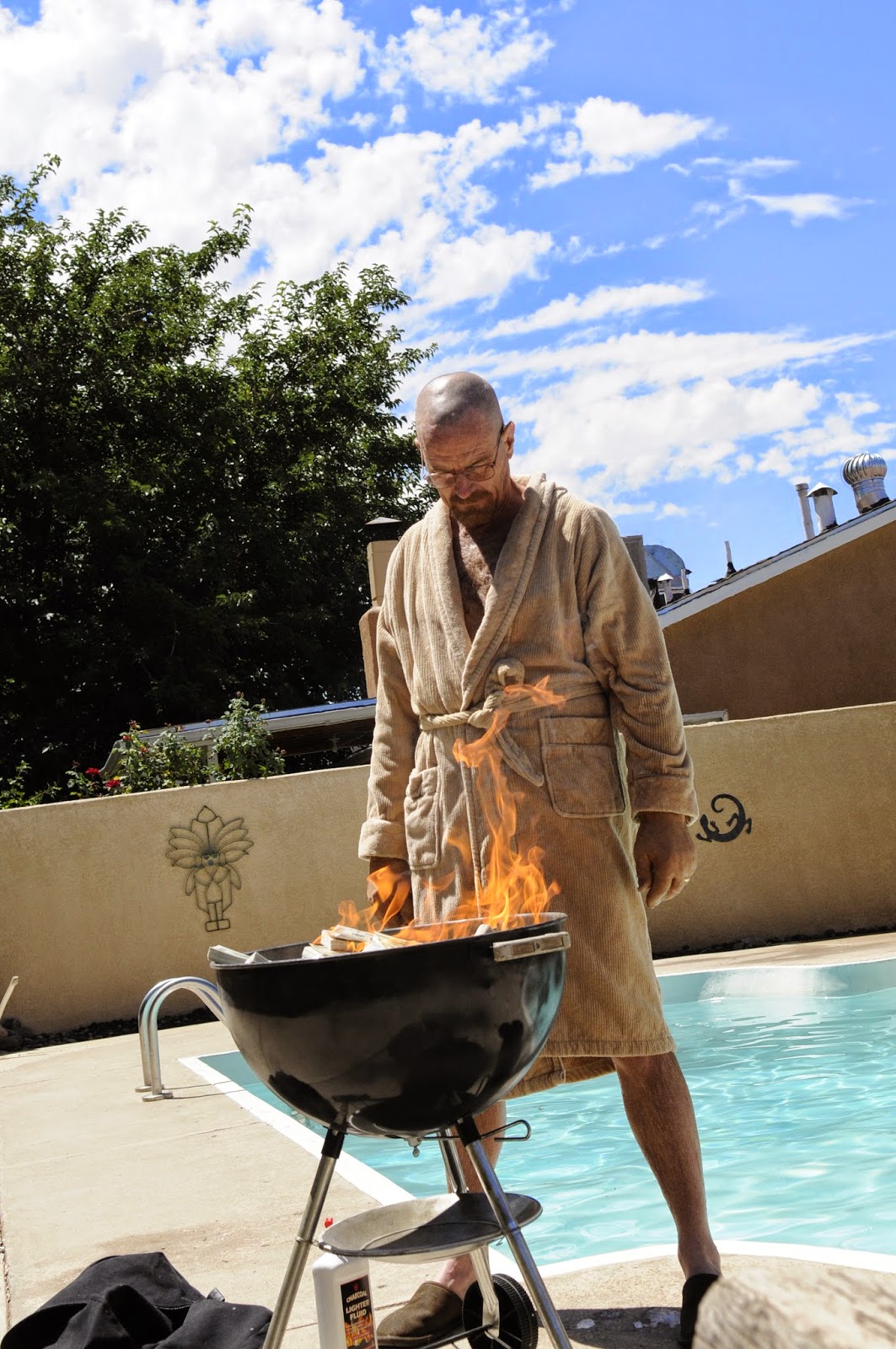 Recipe: 'Breaking Bad' Lasagne….Estilo Mexicano (Mexican Style)
My husband is a dab hand at creating weird and wonderful dishes, we share cooking duties but I like to do a lot of the cooking, simply because I come alive when I'm cooking, I usually, make myself a delicious drink, put on some upbeat music and away I go! There's nothing better than cooking for those you love, nourishing them, friends or family!
However, when Ryan nails a dish, he NAILS it! His Chilli and Chicken Curry is a must at the New Years party that his Mum hosts every year, the one year he didn't make it…(we were away in New York) the whole extended family were asking where the Chilli was!!
My absolute favourite is his 'Breaking Bad' Lasagne, which he created while we binged on Breaking Bad on Netflix last year, which was just the best show ever!!!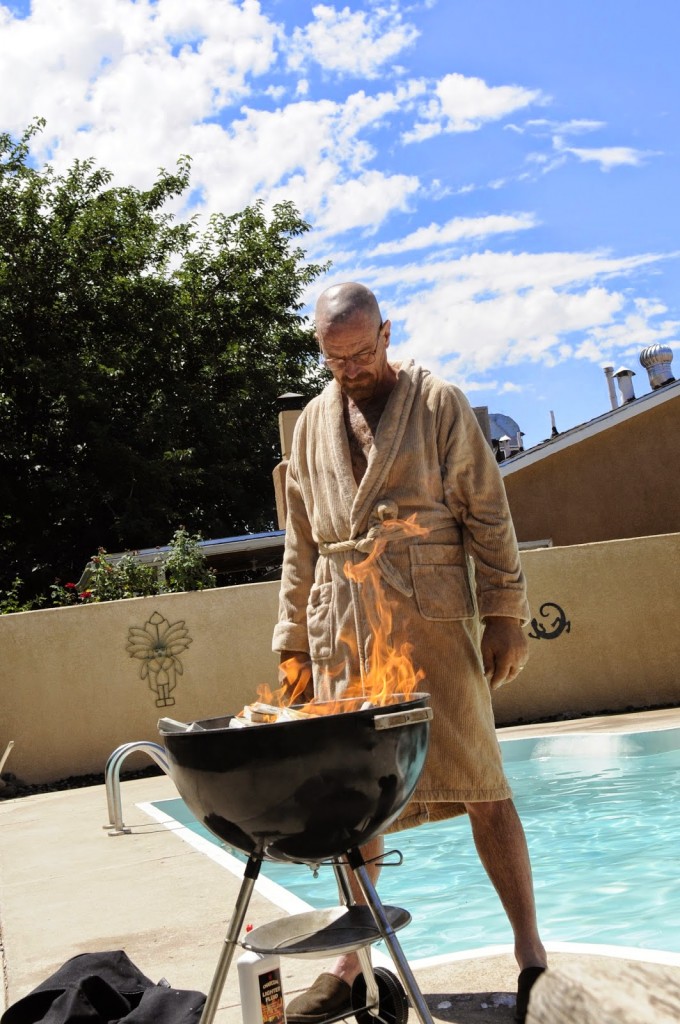 Walter White from Breaking Bad-Not Ryan trying to cook. (photo courtesy of breakingbad.com)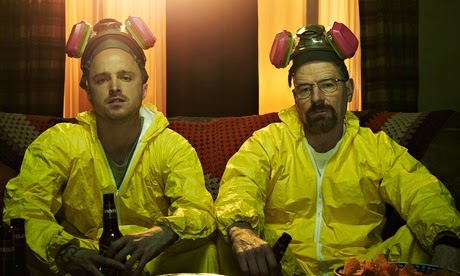 Breaking Bad (Photo from theguardian.com)


I will warn you, if you're scared of starchy food or calories, you might not want to even look at this recipe, it's one to share and not to indulge on your own, it is choca with calories!! We make this literally once every 8 weeks and we try to eat a little at a time. It's great to make ahead of going to the movies or out shopping, come home to this, put your feet up, a nice Cerveza beer …. heaven!
YOUR KIDS WILL LOVE THIS!!!!!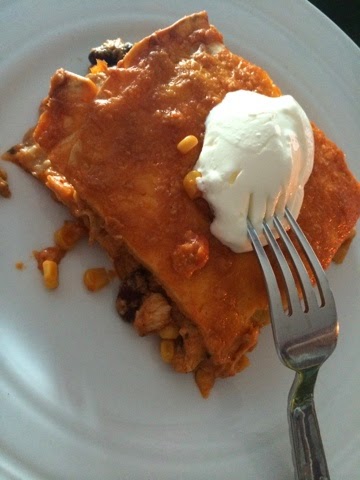 Ryan's 'Breaking Bad' Lasagne
1 packed of diced chicken fillets
1 395g  Jar of Fajita Sauce
I  395g Jar of Enchilada Sauce
1 200g Tub of Sour cream
1 400g Tin of Kidney Beans
1 400g Tin of Sweetcorn
1 115g jar of green jalapeno's 
12  Soft Corn Tortilla's (or regular flour ones if you can't get them)
450g Grated Mature Cheddar of Mexicana (or Monterey Jack Cheese if you are State side)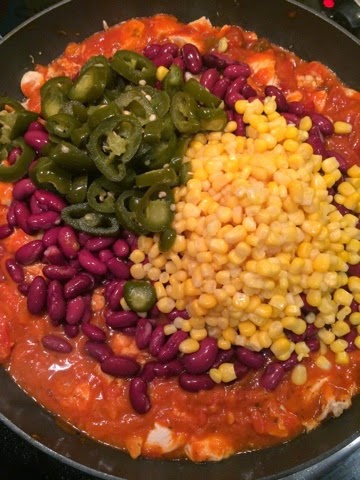 Preheat the oven to 190˚C
Brown the chicken in a little olive oil, then add the sauces, the beans, Jalapeno's, corn, 1/2 of your cheese and the sour cream and mix well until the cheese has melted and you have a thick sauce.  KEEP the two sauce jars aside, you'll need those!
Get a medium sized Lasagne dish and grab those two jars, put a 1/4 cup of water in each and put the lids on, give each one a shake, this gets every bit of sauce out of the jars and combined with the water, creates a sort of greasing for the bottom of the dish. pour the saucy water into the bottom of the dish and then put a layer of corn tortillas, tear one in quarters and use the pointy end to fill your corners, make sure every space is filled, now ladle your first layer of sauce  (half the mix) then repeat another layer of round tortilla's then add the rest of the mix and top with a final layer of tortillas (three layers in total. Don't let your layers get too thick or you'll have a really stodgy lasagne, if you have a couple left over, let the kids (or yourself) use them to wipe the edges of the saucepan down afterwards..it's usually a nice cheesy coating!
 When you get to the top, it'll be tortilla only so strew the remainder of your cheese on top and bake until your 'roof' (Ryan's name for it) is all melted and golden, remove from the oven and allow to sit for about 20 minutes.
Serve with some rocket lettuce, guacamole or some more sour cream for those chilli wusses like me to take the heat away.
ENJOY!
You can use whatever strength sauce you like, mild or hot but I'm a slight chilli wuss so we always go for mild. If you want to get your kids to eat more vegetables and they like this, there's nothing stopping you putting spinach or broccoli in this, if you're vegetarian, you can replace the chicken with chunks of mushroom, quorn, or fish of your choice. You could also use natural yoghurt instead of sour cream and low fat cheese but be warned, the cheese won't melt so well.
Please let me know what you think, we can fan Ryan's ego, get him to create some more dishes, or even share your versions! I love to hear back!
Sarah x