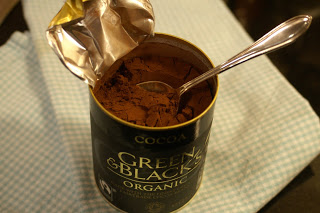 The Most Delicious Chocolate Cake!
If ever you make yourself a chocolate cake, make it this one, you will not be disappointed!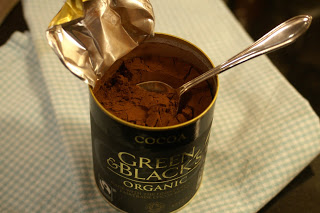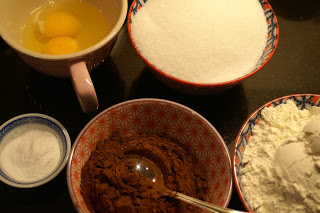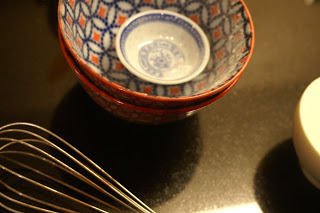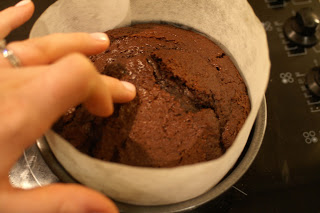 So as I mentioned in my last post (VHI Women's Mini Marathon), there was a bit of a family get together for my Father-InLaw's Birthday and it was perfect!! A barbeque was sizzling when we arrived, it's scent drifting down the street, countertops filled with delicious salads and dishes that everyone had brought and it was pretty much my weekend off my diet, not to mention a fruitful array of food the day before a marathon-for vitamins and minerals of course!! We all bring a dish so such occasions, I usually bring something naughty and sugary…. Stef' is the queen of pasta bakes and salads, Jonathon, who studied culinary arts is a master at Pizza and Barbeque (not to mention his epic trifle) and my Mother in law makes delicious cream cakes, my favourite being her fatless sponge, served as a Victoria Sandwich with lashings of Chantilly cream and raspberry jam…. divine, but not so fatless when the cream is added!!
This time, I brought my chocolate mud cake, made with delicious Green & Black's Cocoa and coffee, which gives a slightly smoky flavour. I take chocolate cake very seriously, either you make it right, or don't make it all, does that make be a chocolate bigot… a chigot perhaps?
Okay, well I know there are lots of varieties and everyone has their own favourite one, but this is mine, it's light, decadent and moist, utterly molten as you pour it into a baking tin, it dares you to stick your fingers in and have a taste, but one must resist…
For those of you who have seen Chocolat, one of my favourite movies, there's a scene where one of the characters, Francoise is in confession and describes Vianne's Cocoa Nib's as they "….torture you with pleasure!!!". Well this chocolate cake does just that and I'm only sorry I didn't take more photo's the last time I made it..
The trick to it us using the best ingredients you can find, hence the Green & Blacks, which Tesco have seemed to reduce in price, right down to the Vanilla, I use Nielsen Massey vanilla extract and nothing else, apart from using actual vanilla pods, it's the best around.. then sift all your dry ingredients-TWICE 🙂 and the frosting is just coupled perfectly!
You can frost it with the chocolate sauce I'm sharing but you can indeed use it for black forest gateaux or frost with buttercream, the choice is all yours, make it how you want, just stick to the ingredients of the cake itself, after that, the reins are yours!
Just try not to transport the cake on your lap in the car, like I did!
 I couldn't resist the stunningly ripe raspberries in my local supermarket, so I decorated the top of my cake with them. In a ramekin, I placed 2 tablespoons of apricot Jam and zapped it in the microwave to melt it and them glazed the berries with a pastry brush.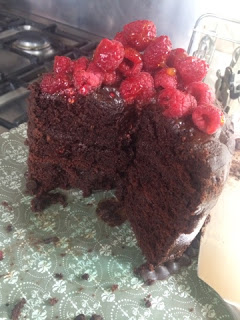 Definitely being inhaled by the family, it's insanely moist and fluffy, not to mention chocolatey!
For the cake:
14.5 oz granulated sugar
8oz plain flour
4 oz good quality cocoa powder
1tsp salt
1 1/2 tsp baking powder
1/2 tsp baking soda
2 large beaten eggs
1/2 cup sunflower oil
250mls full fat milk (has to be full fat)
1 cup of hot coffee (if you hate coffee, 1 cup boiling water)
Preheat your oven to 170˚C  Irease two 9 or 10″ baking tins and dust with flour, placing a disc or parchment on the base (read notes below on lining the tins).
Combine dry ingredients and pass through a sieve twice. In a food mixer, combine dry ingredients with the eggs, oil and milk and mix for three minutes with a paddle attachment on low speed.
Increase the mixer speed to medium until everything is incorporated but don't overbeat! Then add coffee/water and it will become very runny, but this is normal, don't panic! Divide mix between two medium sized tins, about 9/10″ and bake in the middle of the oven for 30 minutes, this cake bakes very quickly but insert a skewer or a cake tester and check if it comes out clean, the cake should also spring back when pressed.
Frosting:
9oz granulated sugar
250mls double cream
5oz 85-99% Cocoa Chocolate (broken into small pieces)
4oz butter
1 tsp vanilla extract
In a saucepan, boil sugar and cream and vanilla in medium heat, then remove and add  butter and chocolate, stirring constantly until completely dissolved. Allow to cool overnight or until semi firm and resembles ganache.
Notes:
This cake has a very liquid texture when ready to bake, don't be tempted to line the sides with a strip of parchment as batter will seep behind it, I know, I've done it in the photo, but I don't recommend it, the parchment bakes into the cake and it will fall apart when baked as it's seeped behind it and becomes part of the cake. If you like, use pre-shaped tin liners that are appropriate to the size of your tin, but follow instructions as carefully as you can. The cake will come away from the sizes of dusted with flour and after cooling, remove from the tin.
I personally like to bake a cake the night before I frost it, not only does it allow the cake time to completely cool but it gives the crust time to soften whhich in all, makes a more pleasant cake to eat when decorated.
 I always love to hear your views and opinions on my recipes, please don't be shy and leave a comment 🙂 xx Sarah