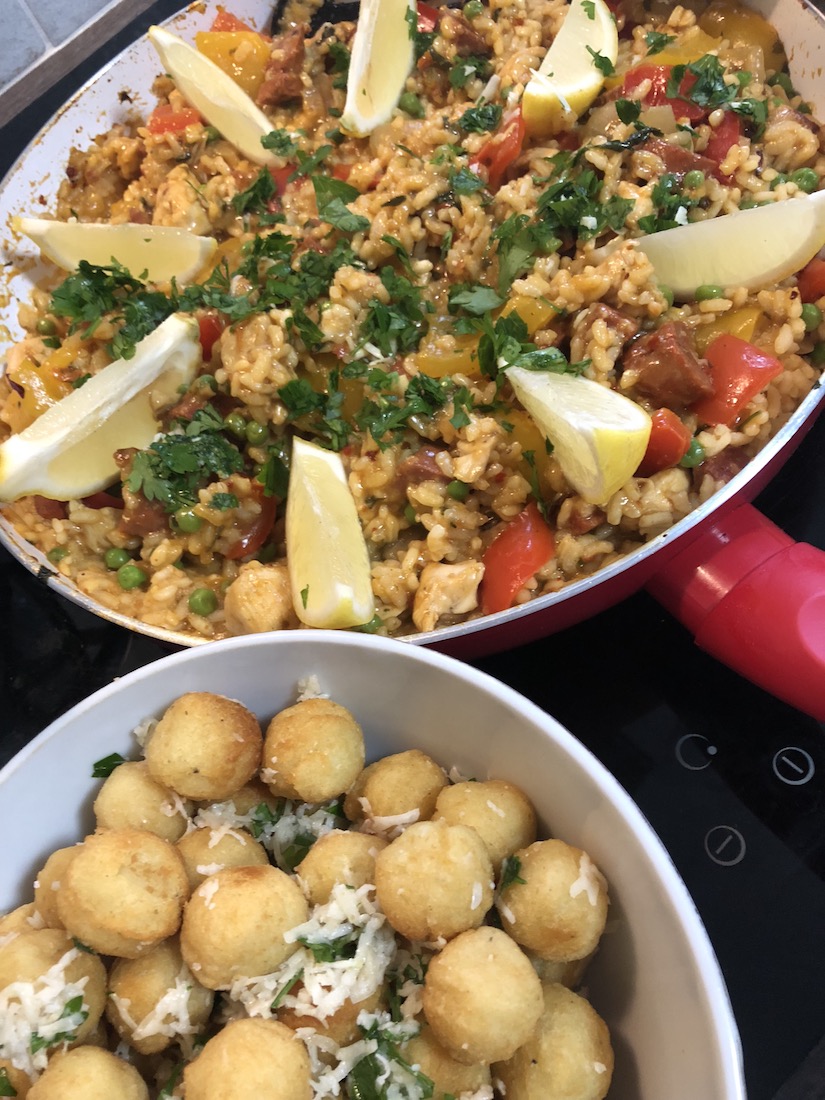 Recipe: Chicken & Chorizo Paella – a sure crowd pleaser.
Whenever I visit my Mum, I rarely get to see her these days, she lives in Galway. We always plan to go out for dinner, big plans, get all dressed up and head out- it never happens. When I say it never happens, I mean my Mother likes her home comforts and her favourites, without fail, she always gives me that look and says "Can you make some Paella and I'll buy you some wine?" How can you refuse such an offer?
In fairness, Mum loves anything with rice, give her risotto or creamed rice and she's happy -and it's important to keep your Mother happy..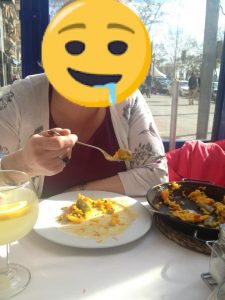 The thing about Paella is that you can make it how you want, I'm allergic to seafood so I never make a fishy version. Most often, I make a chicken chorizo version, buy there's no reason why you can't make a vegetarian option. I love a little heat in it too and often add a chopped chili with the seeds taken out, you can do this if you like.
I love to serve this with a nice glass of red wine and some potato balls that are sprinkled with Manchego or parmesan and fresh parsley as soon as they're out of the oven so it melts onto them, so gorgeous but all you need because this dish is really filling.
What you'll need:
250g paella rice
225g chopped chorizo sausage with skin removed
3 diced chicken breasts
2 red onions
3 cloves of garlic
1 red bell pepper
1 yellow bell pepper
150g chopped sundried tomatoes (from a jar in olive oil)
2 1/2 pints of good quality stock like Marigold Swiss Vegetable or Chicken stock
a handful of chopped fresh parsley
1 heaped teaspoon smoked paprika
2-3 strands of saffron
1 large unwaxed lemon
The juice of half a lemon
Chop onions, garlic, peppers and other vegetables and fry onion in a large frying pan on medium heat until soft, sweating for a further 5 minutes with a pinch of salt.
Make up the stock if making from bouillon and add saffron, set aside.
Add chicken and chorizo to fried onions and continue until cooked, adding peppers and sun dried tomatoes and cooking for a further 10 minutes. If you have a lid for your saucepan, cover it and allow to simmer, otherwise use a large plate or disc of parchment paper to fit the pan.
When peppers become soft, add half the fresh parsley spices, garlic and rice, giving it a good stir and add stock and lemon juice, give a little stir and allow rice too cook.
Once rice is cooked, sprinkle the remaining fresh parsley and add lemon wedges to the pan and just serve the pan on the table, just remember to use a chopping board or trivet or you'll destroy your table.
In Spain, they cook paella in a cast iron skillet, the crunchy bits at the bottom are the prized bits which everyone fights for, I use a non stick pan so I never quite get those, feel free to allow this to happen as it's perfectly normal.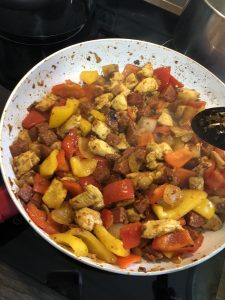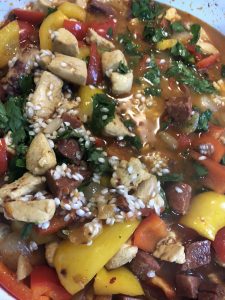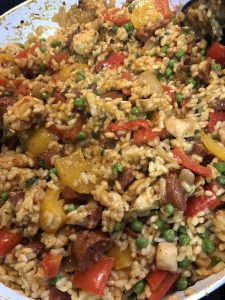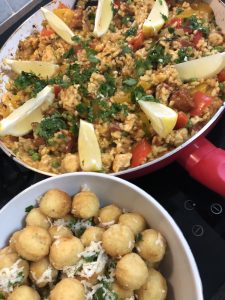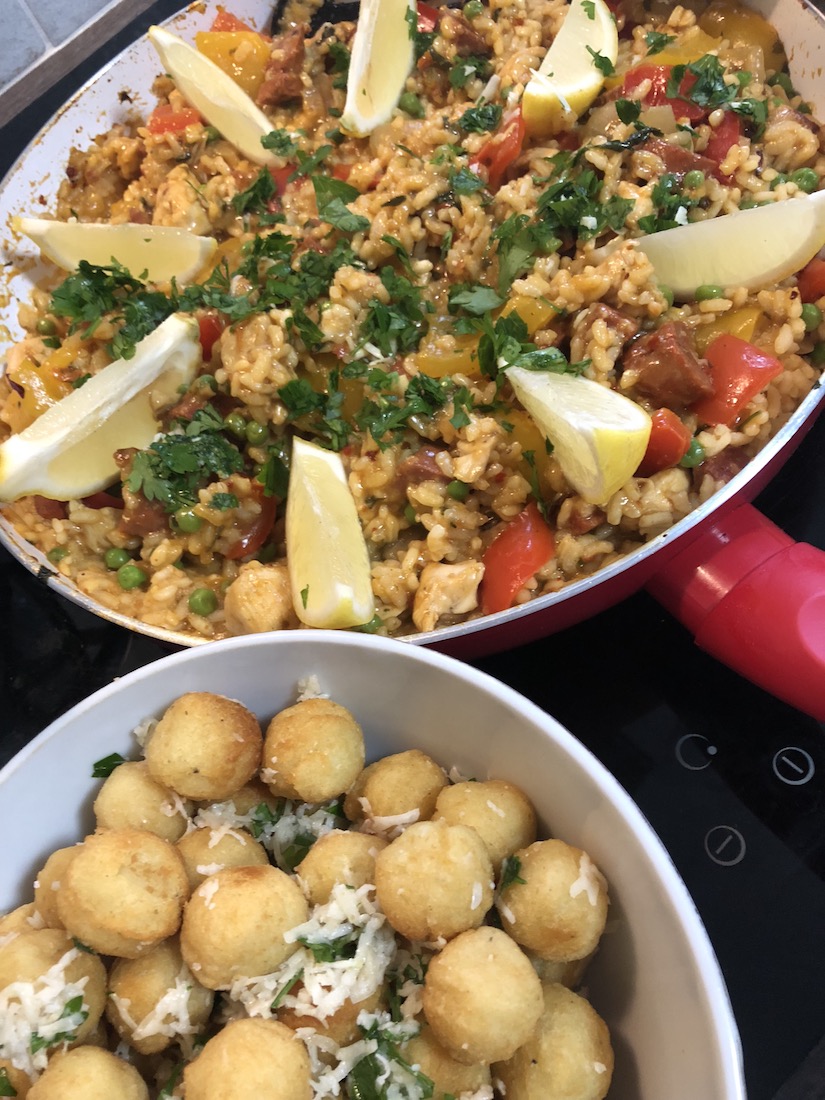 If you really don't want to cook and would rather have someone else do the cooking, check out one of my favourite Tapas restaurants.