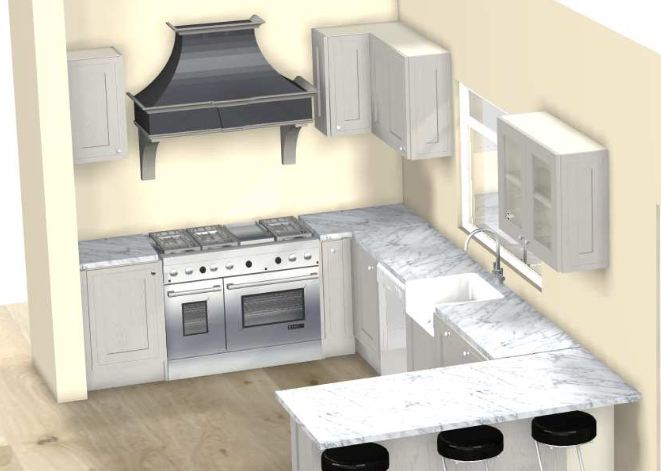 Interiors Update: Downstairs
Whilst we're still waiting for our snag notice to come through from the builders of our new house, I'm doing all the fun bits and picking necessary pieces of furniture like sofa's and dining tables. Okay, it's fun to shop but not good for your blood pressure when you see your account balance getting lower and lower, it's sort of like seeing your favourite expensive bottle of perfume fall and smash on the floor whilst the precious contents seeps down through the floor, once it's gone it's gone and you can't pick it up.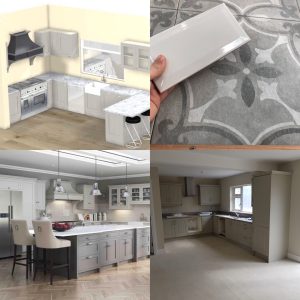 I've designed the kitchen, ordered it, got a great deal on floor tiles, bought them and then today, I just bought my dining table, thanks to my Mum. We picked the flooring months ago, a beautiful floor that takes impact beautifully, Billy from MKelly dragged a screw across the sample and it didn't leave a mark… the lush carpets upstairs can also be bleached…. so I've considered  future additions to the family (if we're so lucky).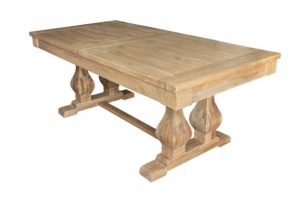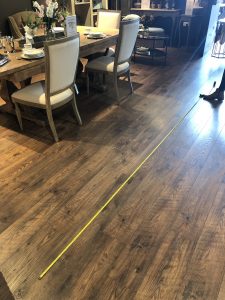 My cousin Lisa (another interiors nut), has been going on and on about Mindy Brownes interiors at the beacon South Quarter, I took hubster there last week to finally check it out , I think he was having palpitations looking at me fawning over everything, I don't exactly have cheap taste… and not the budget to match, but I will always go for quality where possible. My mum taught me that, so if it means cutting out a few take away coffee's for a few weeks, I'll do it, if it means getting something that little bit better quality.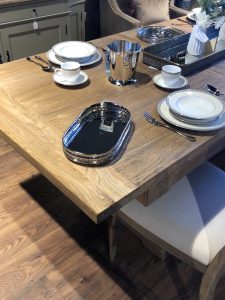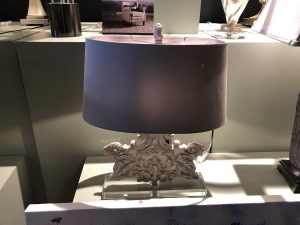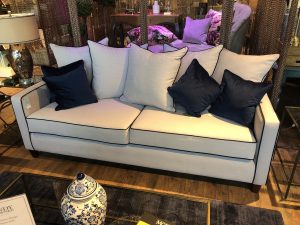 The white sofa (above) is the one we decided to go with, as we have no fireplace in our house (I thought they were putting an electric fireplace built in to the wall but just the show house has this) I might go for two sofa's mirroring each other, with a beautiful coffee table in the middle. Mindy Brownes told me there was roughly an 8 week lead time once we select our fabric, so maybe we'll get them for Christmas…
At the beginning, I was thinking about doing a brooding coastal theme, not the average sickly pale blues and seashells, I was thinking more of teals and navy with greys, lots of glass and mirror with enlarged photos I have taken of Dublin Bay. To my surprise, my subconscious is taking over, my French alter-eo and now it's taken a turn towards a classic French style, looking at my kitchen tiles, that's where it started.. Visiting MKelly for my flooring, I fell in love with an Eiffel Tower lamp…. and then I noticed a neglected looking chair, sitting on clearance…I had to rescue it.. and it started from there. I got 25% off the lamp after going to the launch of their new showrooms so…that soothed the budget a little.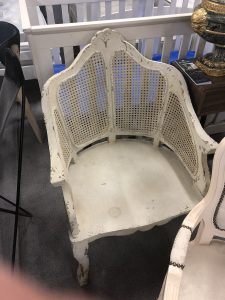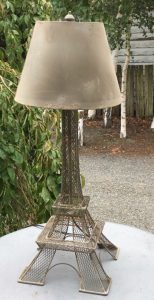 ---
We're told we should be snagging mid August and in by end of August, early September at this stage.. here's hoping it's sooner.