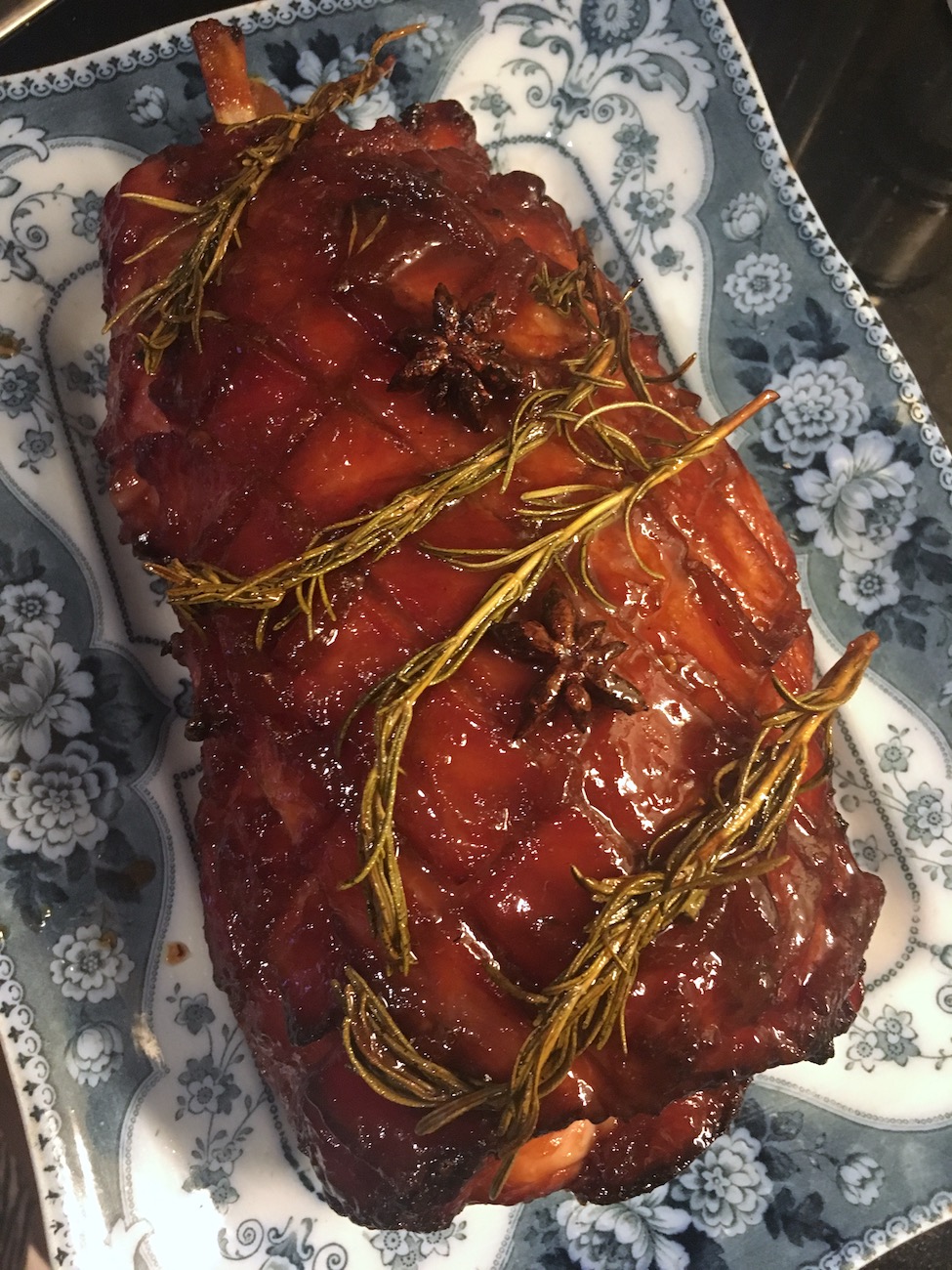 Recipe: Leftover Christmas Ham- A Very Irish Carbonara Recipe
I'm sure you'll agree, Christmas isn't Christmas without Ham & Turkey, Irish families will cook enough ham & turkey to feed a small village, no matter how many people they're cooking for, if, like my family, there's only a handful of you, you'll know what I'm talking about.. you'll be eating it for days until you get the turkey sweats. Luckily, I was in my Mother in Law's for dinner this year and there were 10 of us, and then the kids, so over two days, it was demolished.
My ham, has become a little bit legendary, I'm saying that in the most humble way possible. We make two full ham joints every year, one for my family, one for the in-laws. I boil it with apples, cider, apple juice, spices and onions before roasting it with a whiskey marmalade glaze… and a couple of extra ingredients which I will forever hold close to my chest ?. We literally have loads left so I'm freezing half and the other half, well… became carbonara tonight.
PS:I NEVER put cream in my Carbonara, it's normally JUST eggs and Parmesan with pepper, the fact the ham had been pre-seasoned with a sweet glaze and there was lots of it… I wanted to overpower it with garlic. It's a little calorific… but eh,it's Christmas week!

A Very Irish Carbonara☘️:

What you'll need:
leftover Christmas gammon/ham, cut into cubes
3 large crushed garlic cloves
250g spaghetti (pack weight)
250g light cream
80g grated parmesan cheese
4 eggs
black pepper
1/2 tsp dried chilli flakes
fresh parsley
zest of 1 lemon
1/4 teaspoon mustard powder
Bring a large saucepan of salted water to the boil and cook the spaghetti until al dente.
In a smaller saucepan, warm the cream with the crushed garlic and herbs, pepper and mustard, stirring every couple of minutes.
Beat the eggs and set aside.
Strain the spaghetti when it's cooked and return to medium heat,  stir in the grated parmesan cheese and ham, stirring quickly until the cheese has melted, adding in the eggs, continuing to stir so it incorporates the cheese. Remove the spaghetti from the heat and add the cream mixture, still stirring constantly until it absorbs and becomes a little thicker as the eggs cook.
Toss in the lemon zest and then serve with a little more cracked black pepper and a glass of white wine..
Best eaten when made but it reheats nicely as leftovers the next day, I just reheat it by zapping it in the microwave for 2 minutes, covered so the steam makes it moist again. Another alternative would be to use salmon or porchini mushrooms instead of the ham.
Enjoy!