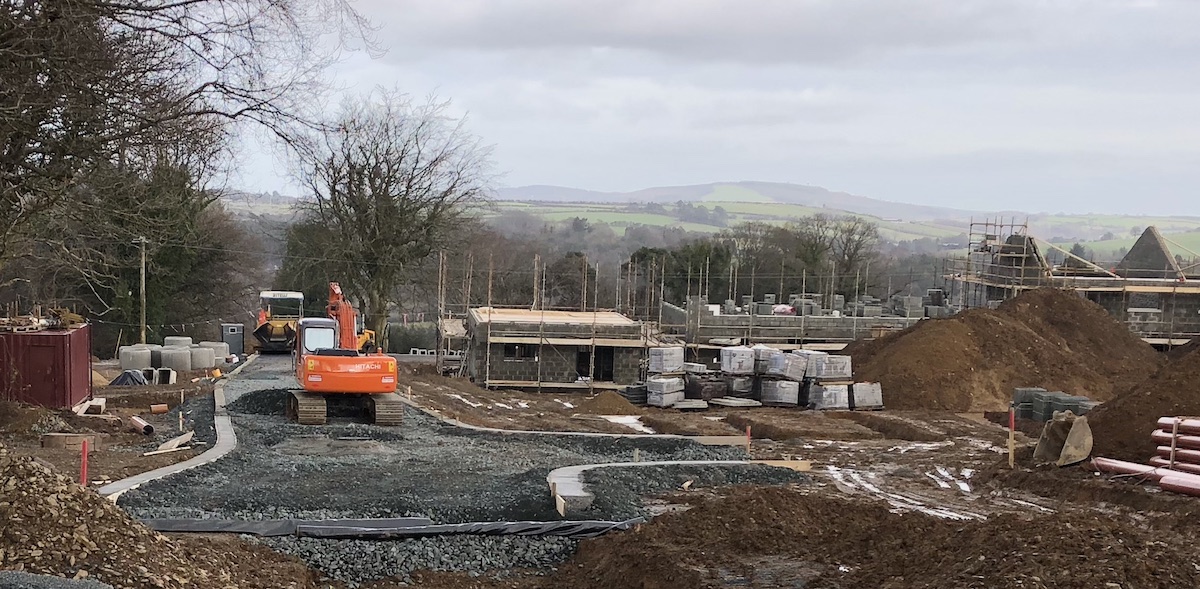 That place between here and home..
Hi guys, you might have noticed that there hasn't been much action on my blog lately, I haven't lost interest, things are just a little bit chaotic at the moment. I sort of feel like my mind isn't clear, unsettled even, I'm not sure how to describe it really.
No, nothing bad has happened, I'm delighted about our 'house in progress', we even went to see the building site last weekend and the foundations have been poured. However, our landlord gave us notice that he's selling last week and now we've to be out (in May), three months before the house is finished- great, isn't it? We have to pack up and put our stuff into storage and find a temporary let for 12 weeks. I don't mind that, I just HATE not being settled. I have to say I love my routine…and I hate waiting around, I've never been good at it.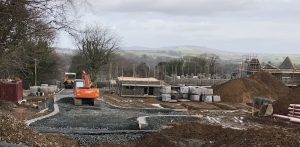 The good news is that it'll be temporary lodgings with the in-laws, I simply adore them and I'll be in my home county for a while, still on the sea, walking distance from my beloved Dun Laoghaire pier, perfect place to go for a walk on a balmy evening and reward yourself with a Teddy's ice cream at the end, or sit and have a glass of wine at sunset at one of Dun Laoghaire's gorgeous restaurants. I am an old romantic, I am, I try and see the positive in things, yes we'll be renting an attic for 12 weeks but I get to hang out with my Father in law who happens to be one of the best photographers I know, hopefully getting some crash courses and be able to do things close to my city for a fun Summer..right?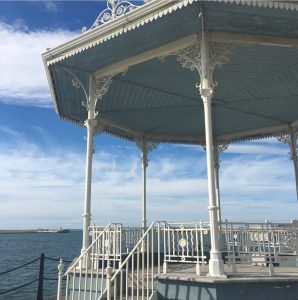 So I arrived home from work yesterday with about 20 flatpacked cardboard boxes, I'm going to get organised bit by bit so we're not rushing at the last minute. Always when I leave things until the last minute, like a big clean or packing to move, I'll find myself procrastinating to avoid it. They say the two most stressful things in life are planning a wedding and moving house, "they" weren't wrong, that's for sure.  Oh give me some encouraging words to get through this! I feel like I'll never get into my own kitchen so I can set it up how I like it, get my tripod out and take some great food shots, out of this tiny shoebox apartment with a cupboard nook of a kitchen with no windows. Let me sit out on MY terrace with a cup of tea, listening to birdsong whilst dinner cooks and not have someone walk past and stare into my apartment, a little privacy, I want to be able to leave the back door open and run upstairs for a second and not worry about my laptop being grabbed in the split second, so open to the world on a ground floor. Modern apartment kitchens were not made with foodies in mind! Do they think about people with 400 baking tins, a pasta machine and more cake decorating supplies than a supply shop? ? Just having a pantry and kitchen of my very own and add and take away as I wish will be heaven! I've just felt like a carrot keeps getting dangled in front of me, the rabbit… and it moves forward when I do, know what I mean? Where's the fast forward button??
So for now, I am a little preoccupied-mentally, I hope you guys don't get bored and forget this blog, just check in from time to time, cause I'm still here. My blog is very much on my mind, it's just translating things into words is a little difficult.
Thanks for reading this rant…?
Love, Sarah x