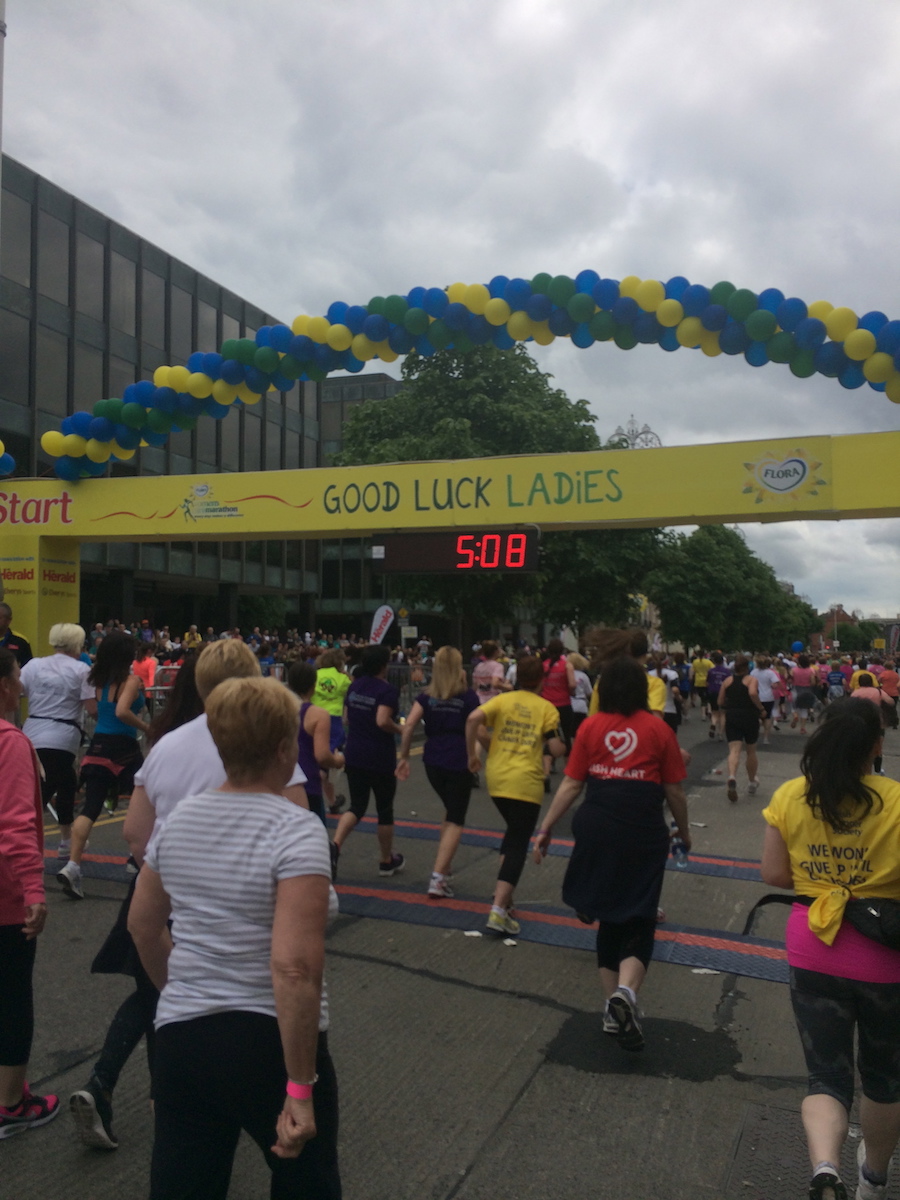 The Women's Mini Marathon 2018
Sooo, I'm signing up for the Women's Mini Marathon this week for my third time, I've already made my fundraising page and roped my cousin into coming with me..
My Father in Law is fighting cancer for the second time and received treatment first time round at St.Lukes Oncology and Radiation Centre in Rathgar. I'm sick of losing people to this horrible disease and I swear I will do everything I can to help in the fight to find a cure, even if it means running a few mini marathons..every little helps, right?
If you haven't done the Mini Marathon before and tempted but afraid, can I tell you something? I'm no Twiggy… I'm not a gym bunny and I've done it twice before, it's SUCH a fun day! The excitement starts when you collect your race number and goodie bag, I normally collect mine at the Woman's World show at the RDS, the adrenaline starts then for me.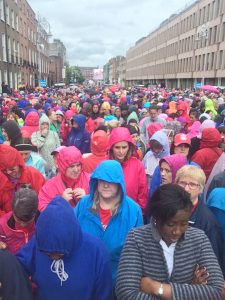 On the day of the mini marathon, radio stations are giving shout outs to all the runners, in the city, loudspeakers are PUMPING music all around the streets, radio presenters and press are there in force with live broadcasts, you feel like a hero, not to mention the new friends you'll meet and stories you'll hear. I've done it in blistering heat and I've done it in the pelting rain and you know what… it doesn't matter, you have people cheering you on along the way, even the fire brigade come out to swing their hoses at you, if that doesn't get you interested, I don't know what will. I remember doing it with my Sister in Law Stefanie last time, she was in agony with ankle problems and a heart condition and she still came to keep me company!!! What a sweetheart!! We had burgers and all kinds of boldness afterwards., saturated to the bone from the rain.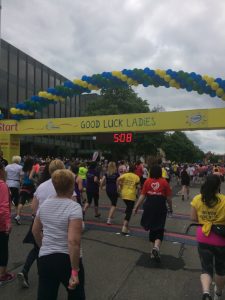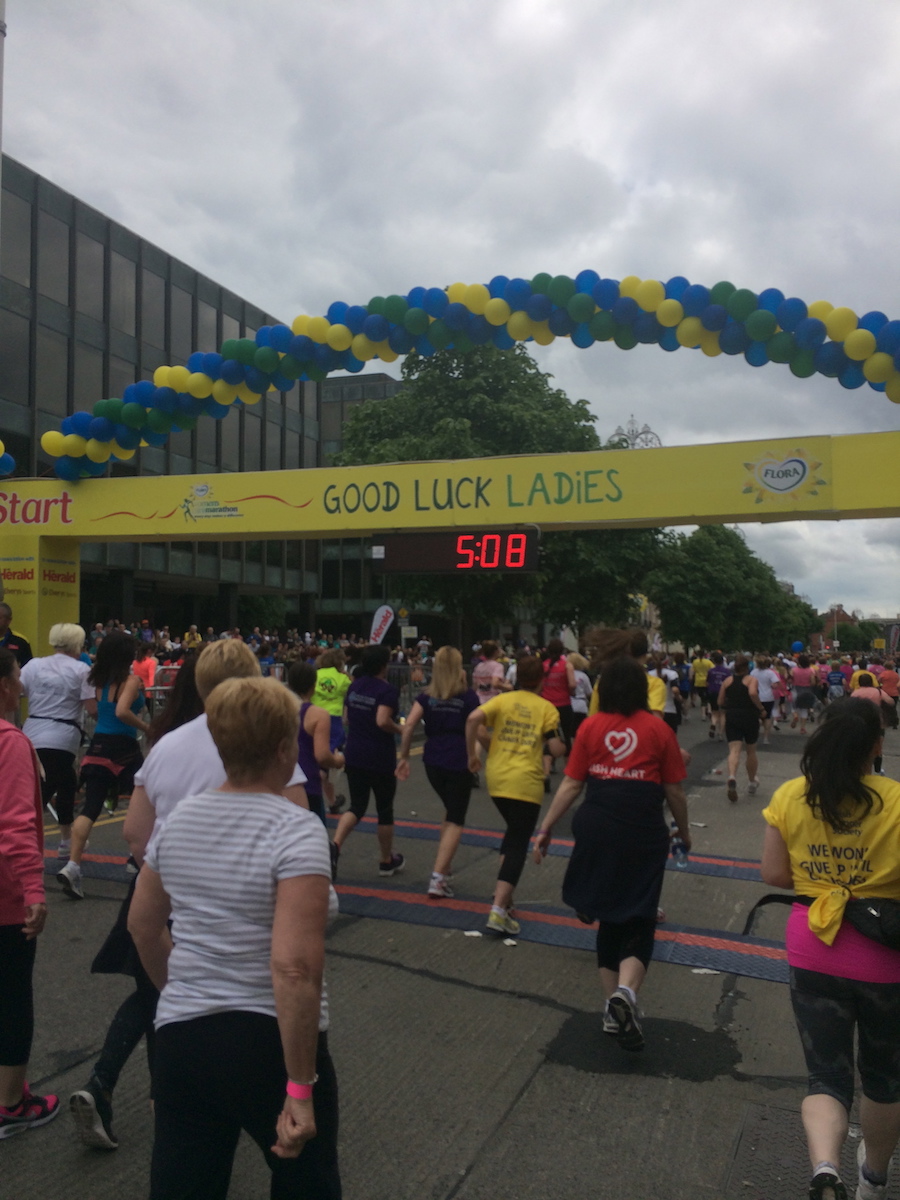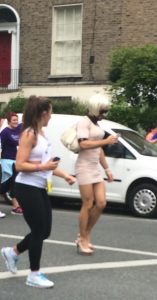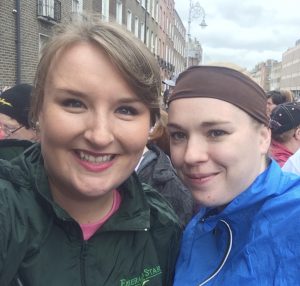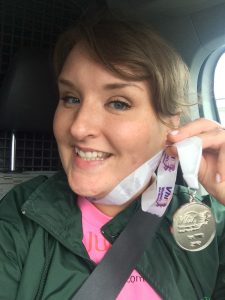 I won't lie to you, you will ache the next day and your hips might feel dislocated but will just about manage the strength to get up and go out to the shops to see your name and time in the newspaper. It's a fabulous day! You'll also get a medal as a souvenir! If you have any temptation at all to do it…just do it! Just register your details, choose a charity and go for it! Don't let that small voice in the back of your mind tell you that you can't do it…. cause you can!!!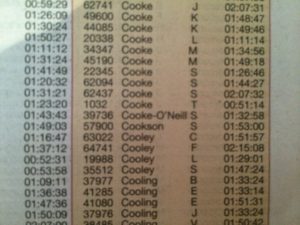 You can read about both times I entered in the past, here:
---
If you would like to sponsor my 10k walk/jog in the mini marathon on June 3rd, you can do via this link and it goes straight to St Luke's. No amount is too small or too large, every cent helps. The last time I did the mini marathon for St.Lukes, they sent me a letter of thanks with details on what exactly the money was being spent on, for example, a new MRI machine for the centre. They also have accommodation facilities for patients' families to stay if they have long distances to travel, it's a wonderful place where people are treated with dignity and respect.

If you want to run the mini marathon yourself, why not consider The Friends of St Luke's – Radiation Oncology Network Dublin as your chosen charity for 2018?
As always, thanks for reading!
Sarah x